SAVAGEAR FISH GRIP'ER SCALE CLAMP 10KG
15
€
00
SAVAGEAR FISH GRIP'ER SCALE CLAMP 10KG
Savagear Fish Grip'er Scale Clamp 10kg
This tool is simply a revolution!
Many spinning fishers handle the fish when they are caught, and there are many who are looking for optimum fish protection during the stall and weigh stages. Designed with rubber-coated aluminum jaws to optimize the protection of the fish when held by the mouth, this clamp with an EVA handle will also help you weigh your catch up to 10kg.
To allow you to have it always at hand, without it being binding, the Fish Grip'er scale clamp is delivered with its belt attachment cover as well as a zinger (elastic cable) connected to the clip on the belt.
Length: 32cm.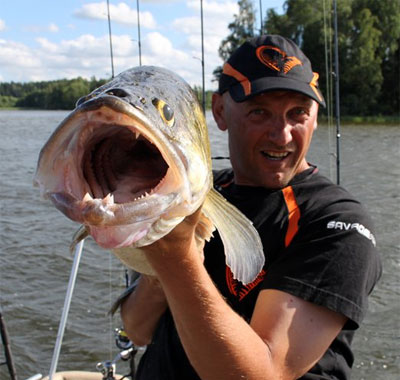 Customers who bought this item also bought :