RGPD
General Regulation on Data Protection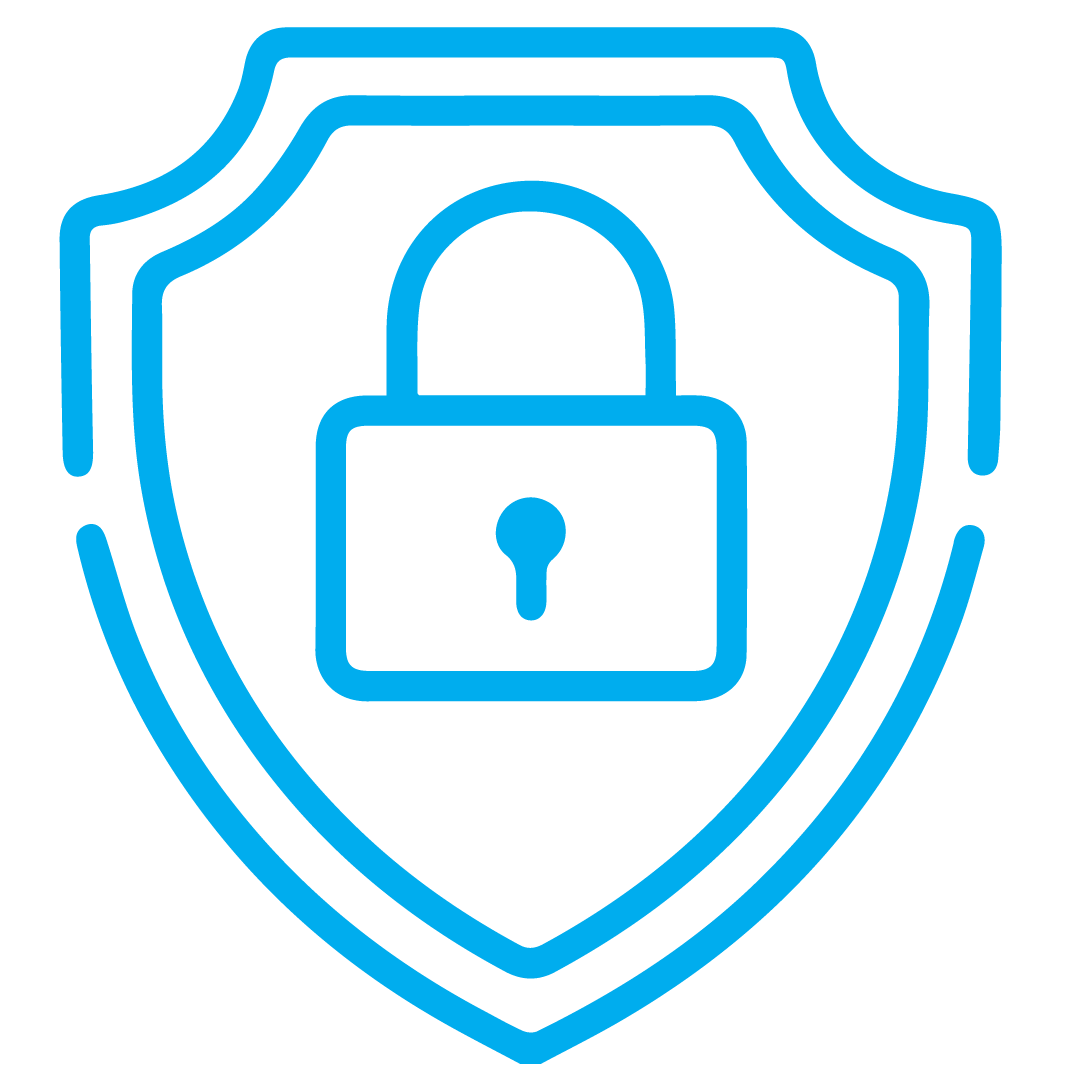 Thank you for usin our e-commerce site.

Since its creation in 2005, we have always been committed to ensuring the confidentiality and security of personal information about you. This information is used exclusively for the commercial use of our company and is only shared with our partners within the mandatory framework of the processing of your orders.

As part of the GDPR (General Data Protection Regulation) which came into force on May 25, 2018 within the European Union, here is our privacy policy.

In this document we would like to present to you the use we make of your personal data via cookies, storage in our databases, justify their use and explain how to intervene on this information.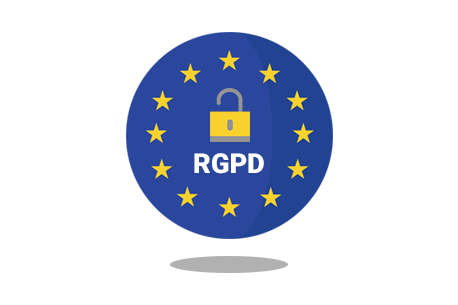 Responsibilities
CHRONO LOISIRS SAS with a capital of €10,000 has its registered office at 1 chemin de la Coume 09300 LAVELANET - FRANCE and is registered in the trade register of Foix (09) under number 481 703 049. The www.chronocarpe.com site in its different forms (for computers, tablets, laptops and applications) in the various languages is the exclusive property of CHRONO LOISIRS SAS, which as such is responsible for processing the personal information collected.
In accordance with the GDPR, we assure you that all of our steps concerning personal information are carried out honestly and to enable us to meet the expectations of our visitors and customers with the provision of complete, modern and efficient services.
Access, use of the site in all these forms, implies acceptance of this privacy policy.
For any request for information, or for requests for modification, deletion of your personal data you can use the "contact" form, contact us by phone at 05 61 64 40 33 or by mail at Chronocarpe BP90185 - 09301 LAVELANET CEDEX - FRANCE .

Processing of personal data
Chronocarpe ensures the processing of personal data in order to perform the service related to the orders but also to inform you as precisely as possible about the products, services and commercial operations organized. The information is stored securely and is processed with the utmost respect for the regulations in force.


Your personal data are used to:
Process all the operations necessary for the choice of articles and the processing of your orders, payments, related information, delivery and checks thereof.
Provide transactional information on account management, order processing and any after-sales service.
Archive all information and exchanges with the client to be able to justify an action and ensure the proper execution of directives.
To offer you newsletters of our services and promotional offers that may be of interest to you, subject to your prior consent.
Send you relevant direct marketing messages about our products and services by e-mail or any other equivalent electronic means of communication, always with your consent.
Identify contributors, particularly at the level of sending public photos, adding notes and product comments.
Provide you with a personalized service during your visit to our website, for example by adapting the content and/or layout to each user, for example for private sales visible after identification.
Carry out usage profiling of our website and study the demographic data of our users, their centers of interest and their behavior in order to better understand how our users browse and use our website (this information is aggregated and therefore completely anonymous )
All of the information that you provide to us is used for the provision of consultation and sales on the website, but also transmitted to service providers and other authorized third parties bound by contract with Chrono Loisirs.

Each of the service providers is only aware of the strictly necessary personal information.
Some service providers collect additional personal information on their respective pages,
we have no knowledge of this information and each of our partners is committed to strict compliance with the GDPR.
Carriers (DPD, TNT, Colissimo, La Poste Mondial Relay, UPS)
Traditional payment providers (Credit Agricole, CIC, Paypal, Payline, Adyen)
Credit payment providers (BNP.PF Cetelem, Cofidis, Oney, Alma)
Email routing providers (Dolist, MailJet)
SMS routing providers (OVH-SMS)
Mobile application providers (Google Play, Apple's AppStore)
Site and database hosting providers (OVH France)


Personal information
As part of our commercial relations we collect the following personal information:
Contact information: title, name, email address, sex, landline number or mobile, date of birth, language, country navigation
Delivery Information: home address (name / first name, street name, postcode, city, country, delivery comments) and billing address
Information of opt-in newsletter (acceptance): date of opt-in, IP address, date and time
History of your orders and your saved Chronocarpe basket.
Transactional information: data relating to transactions carried out on the site (type of payment, internal transaction number, type of card used)
History of your relationship with our services: telephone calls, email exchanged with customer service
Google or Facebook ID if you use Google or Facebook login to sign into your customer account
This information is collected:
when you create a customer account
when managing your orders
when using a specific feature of the website (available alert, price info, send a photo ...)
during your exchanges with our customer and consumer relations departments
when you visit the Chronocarpe website
We also collect from our users,
the following types of information:
Non-personal information such as IP addresses (computer's location on the internet), pages viewed and downloaded files. This information tells us, for example, the total number of people using our site, the number of people who visit it on a regular basis,which pages are visited the most and which are the least.This information does not provide us with any data about you personally or where you live, it simply allows us to monitor and improve our service.
User Generated Content: We may also collect other information submitted or disclosed by users regarding our products and services, such as interests, ratings or comments made with respect to our products, as well as testimonials, ideas, messages, articles, photographs, diagrams, drawings, plans, notes, suggestions, inventions, creative works, videos, designs and other information. Where appropriate, we will seek permission before using your content on our website or social platforms.

Creating an account requires creating a password. This password is encrypted and known only to you. It is not possible for us to access it. If you forget your password, a link allowing you to choose a new one will be sent to your contact email. Please fill in your e-mail address on the "Forgot password" page in order to set your new password by e-mail.

In accordance with regulations, we do not collect data revealing racial or ethnic origin, political opinions, religious or philosophical beliefs or trade union membership, genetic personal data, biometric personal data for the purpose of identifying a uniquely natural person, personal data concerning health or personal data concerning the sex life or sexual orientation of a natural person. These special categories of personal data are never collected or processed.

Obligations and rights of the user on his data
The user guarantees that the personal data provided is correct and undertakes to inform Chronocarpe of any changes to these data. The user must provide consistent, sincere and honest information. Chronocarpe reserves the right to exclude registered services any user who has provided inaccurate data, without prejudice to other legal actions that may be taken.

In application of Articles 14 to 22 of Regulation 2016/679 of April 27, 2016, any natural person using the service has the right to exercise the following rights:

The right to be informed (e) This means that we are obliged to inform you of how your data is used and this is the purpose of this Privacy Statement
The right of access You have the right to access the data we have about you.To do this, you must make a request for access to personal information
The right to rectify inaccurate data If the data we have about you is incomplete or inaccurate, you have the right to request its rectification.
The right to delete information If you want your data to no longer be processed, you can ask us to delete it from our systems if you believe there is no reason for it to continue to be processed.
The right to restrict data processing For example, if you think the information we have is incorrect,we will stop processing it (while retaining it) until we are satisfied that the data is correct
The right to portability You can transfer your own purposes, the data we hold about you
The right to object to the inclusion of any information You have the right to object to how we use your data where we use it for our own legitimate interests
The right to regulate any automated decision-making and profiling of personal data You have the right not to submit to automated decision-making affecting your rights
Finally, if Chronocarpe detects a violation of personal data likely to create a high risk to your rights and freedoms, you will be informed of this violation promptly.

The user may exercise all rights to the following email address: contact@chronoloisirs.fr, indicating the reason for his request and enclosing a copy of his identity card, in order to prevent any third parties from having improper access to its data.

The user can also send the application by mail to the following address:

SI CHRONOCARPE
1 Chemin de la Coume
BP90185
F - 09301 CEDEX Lavelanet

Without prejudice to any other administrative or judicial remedy, any person concerned has the right to lodge a complaint with a supervisory authority, in particular in the Member State in which his habitual residence, his place of work or the place where the alleged infringement took place, if he considers that the processing of his personal data is not adapted to the regulations or that he considers that the exercise of his rights is not respected. The supervisory authority to which the complaint was addressed informs the author of the complaint of the progress and outcome of the complaint.
Security and data retention
Protecting the privacy and personal data of users is very important to Chronocarpe. Therefore, we do everything in our power to prevent your data from being used inappropriately, allowing access to this data only to authorized personnel.
The security levels of protection of personal data comply with the regulations in force and all the technical means within our reach are implemented in order to avoid the loss, the misuse, the alteration, the unauthorized access and the theft of data provided by the user through the website, without prejudice to the fact that the security measures of our IT tools are not infallible.
Chronocarpe undertakes to comply with the obligation of secrecy and confidentiality of personal data in accordance with the law in force. In addition, it undertakes to guarantee the secure processing of this data during any assignments and international transfers, if necessary.
For website services that require you to register as a user, you will be prompted for a password. The user is responsible for maintaining the confidentiality of this password, as well as for all activities that may occur on the session opened with your name and password. The user undertakes to notify Chronocarpe as soon as possible of the unauthorized use of his username and/or password or of any other security failure. Chronocarpe cannot be held responsible for damages or losses whose origin could be the non-respect of this obligation by the user.

We keep your personal data for the time strictly necessary to comply with legal and regulatory provisions.

Concerning your customer account on the Chronocarpe site, if there haven't been any orders, the account is immediately deleted on a simple request. However, deleting your customer account would cause you to lose all your account information, the history of your purchases, the recording of your delivery and billing addresses, the tracking of your orders as well as your possible advantages and (gift) vouchers.

Regarding your customer account, if it has been the subject of orders, the information is kept for the time necessary for the commercial prescription (5 years). With regard to registration for our newsletter, the information is kept for 3 years after our last contact with you (date of opening of the newsletter being authentic).

An automatic purge of your data is set up according to the following durations:

3 years after opening last newsletter - email is deleted from our database.
3 years after the last connection to the account - the data is deleted from our database.
3 years after the last connection to the account or 5 years after the last command - customer account data is deleted from our databases.

Regarding personal data relating to your transactions, they are kept for 13 months from the start of the transaction or 15 months in the case of deferred debit or credit payment cards. The data thus kept for the purposes of proof for the management of complaints must be kept in an intermediate archive and only be used in the event of a dispute over the transaction.

Information from analytics tools such as Google Analytics which aim to store anonymous data will be retained indefinitely so that we can use historical data to make informed decisions in the development of our website based on the interactions of our users.

Transfer of data outside the EEA and access to minors
Personal data is used mainly in France and Europe, it may be processed outside the European Economic Area (EEA). We make every effort to ensure that this international transfer of data has an adequate level of security and guarantees. The safeguards we use to protect international data transfers include:

Models of standard contractual clauses validated by the European Commission. These standard clauses provide a sufficient guarantee because they make it possible to comply with the relevant levels of security as required by the regulations relating to the protection of personal data, and in particular in relation to the Regulation; OR
Through certification mechanisms that certify that third parties located outside the EEA process personal data in accordance with the Regulations. These certifications must be approved either by the European Commission, or by the competent control authority under the Regulation, or by the national accreditation body designated under the Regulation.
Access to the Site and its use (including the creation of a user account) by children must be under the control and responsibility of the parents. Online ordering is normally reserved for adults who must ensure the confidentiality of their login and password. Minors can however technically place an order, under the control and responsibility of the parents. Chronocarpe may have to ask a user to prove that he is of legal age or that he is in the presence of a legal adult responsible for placing an order.
Our recommendations to prevent your child from contracting on the internet:
It is advisable not to entrust your credit card numbers to it as well as to close access to "Paypal" or to other means of payment (in particular the means of payment associated with your internet access).
It is recommended to use parental control software, which allows you to control the entry of certain information such as banking data.


Links and external integration
The website Chronocarpe may contain external links to Internet sites of third companies or corporations.
Chronocarpe cannot be held responsible for the way these companies deal with the protection of privacy and personal data, which is why we advise you to carefully read the privacy statements of these websites which are not the property of Chronocarpe, regarding the use, processing and protection of personal data. The conditions offered by these websites may not be the same as those offered by Chronocarpe.
This also applies to the integration of Video (Youtube or others) and integrated elements of social networks (Facebook, twitter or others) which are the responsibility of the different sites and/or applications.

Cookie Management
In order to allow optimal navigation on the www.chronocarpe.com site, cookies are installed in the computer, smartphone or tablet of users. These are small files containing information that help us make it easier for you to navigate our website.

Chronocarpe Cookies
These cookies make it possible to improve the functioning of the site, to store navigation information on the Site (IP address, pages consulted, dates and times, etc.) and the data entered by users during their connections to the Site ( searches, login, e-mail, password).
These cookies will be kept and installed for a period of up to one (1) year.
Each user is informed of the fact that the configuration of his navigation software makes it possible to detect the presence of cookies and that he can oppose the recording of these. However, the site will not function optimally, in particular for adding products to the basket and finalizing an order.

External Cookies
This site uses Google Analytics, a web analytics service provided by Google Inc. ("Google"). Google Analytics uses cookies (small files, which do not allow the identification of the user, but which record information relating to the navigation of a computer on a site) to help the website to analyze the use of the site by its users. The data generated by the cookies concerning your use of the site (including your IP address) will be transmitted and stored by Google on servers located in the United States.
Google will use this information for the purpose of evaluating your use of the site, compiling reports on site activity for its publisher and providing other services relating to site activity and use of the site. 'Internet. Google may communicate this data to third parties in the event of a legal obligation or when these third parties process this data on behalf of Google, including in particular the publisher of this site. Google will not combine your IP address with any other data held by Google.

Disabling and Managing Cookies
You can disable, enable the use of cookies by selecting the appropriate settings via the [#"Managing your cookie preferences"#] window.
However, such deactivation could prevent the use of certain features of the site.
Each user can also refer to the help menu of their browser software to modify their cookie settings.
The CNIL website also presents an information page to familiarize you with cookies and "tools to control them": https://www.cnil.fr/fr/cookies-les-outils-pour-les- to master
Modifications, Acceptance and Consent
Chronocarpe may periodically make changes to this Privacy Policy in order to, among other things, keep pace with new technologies, industry practices and regulatory requirements. We anticipate that any such changes will be minor. Any non-material changes will take effect immediately upon posting of the updated Privacy Policy. However, these changes can also be more significant. In such cases, you will be informed of the changes applied to this policy.
By using our sites, applications or social media pages, or by entering a contest or sweepstakes or registering to receive our newsletters, you consent to the collection and use of information in accordance with this statement. The user declares to have been informed of the conditions on the protection of personal data, by accepting and consenting to the automated processing of the latter by Chronocarpe, in the manner and for the purposes set out in this privacy policy.
If you do not accept this statement, you may not use our site, its pages or applications, our social media pages or participate in our contests or subscribe to our newsletters.
Last modification on 07/06/2022