Today Nash is the largest brand dedicated to carp fishing, translating into high quality products the desires and needs of fishermen, a leading brand in the UK as well as in Europe and around the world for carp anglers from 32 different countries! Nash: Innovators from the beginning.
Nash Titan T2 Biwy 2 men (Biwy + Overwrap + Groundsheet)
175
€
97
Nash Titan T2 Biwy 2 men (Biwy + Overwrap + Groundsheet)
Satisfying the biggest demand on a wish list from our European friends these are the first Titans to enjoy an inner mesh capsule as standard, essential for high temperatures and inhospitable environments where insects, snakes and rodents are a daily hazard. In cold and wet conditions the inner mesh capsule also eliminates condensation drip.
Nash Titan T2 Biwy 2 men (Biwy + Overwrap + Groundsheet)
Nash Titan T2 Biwy 2 man
Set to become the first choice for the session carper, and packed with new features to ensure maximum comfort in all seasons and every climate from minus temperatures to extreme Continental sun.
Titan T1 is versatile enough to use as a base for shorter sessions, Titan T2 benefits from an enlarged footprint perfect for longer sessions on the Continent with increased headroom for comfort.
Combined with the legendary armoured Titan skin and flexible door and storm panel design and optional wraps the Titan T1 and T2 offer endless levels of protection and multiple configurations for comfort.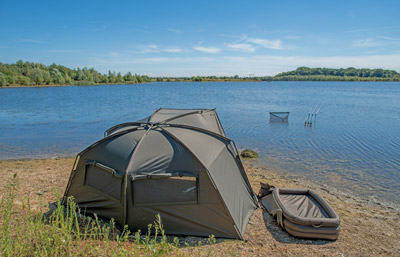 All new Titans feature:
Upgraded glass filled nylon block design for reduced weight, enhanced rigidity and super slick set up
New frame design achieves a flat back to tuck bedchairs away and improve usable space
Front ribs extend to form a peak, maximising coverage for storm protection
All models feature zip off front in-fill panels for flexibility
Legs fitted to the cover achieve a free standing rigid design without tension straps
Rain gutter to aid water run off
Front rib moulded retainers slide up and locate the cover effortlessly
Low profile storm pole attachment directly through cover eyelets support the storm peak
Internal light hanging hook beneath the central block
Twin velcro rod retaining straps
Internal mesh door with letterbox storm panel to maintain air flow while being protected by the peak
Door can be supported on storm poles to create a porch extension
Elasticated groundsheet attachment to pegging points for accurate bivvy position and shape
Supplied with T pegs and carry bag
Titan T1 and T2 additional spec:
Heavy duty armoured Titan skin for extreme weather protection and durability
Zip off in-fill with mesh windows and storm panels
Supplied with a removable sealed mesh capsule
Mesh door with letterbox storm panel and Velcro clear storm door panel
Rear air mesh panels for cooling air flow
Internal light hanging hook beneath the central block
Dimensions: 325cm x 140cm x 250cm
Weight with Mesh Capsule and Storm Panels: 15.4kg
Complete (including Groundsheet sold separately): 18.5kg
Without Capsule, Storm Panels and Groundsheet: 9.2kg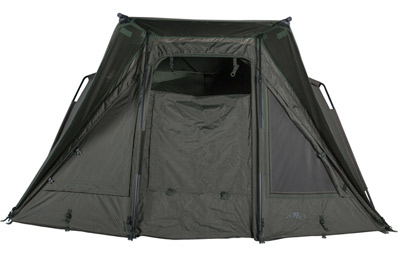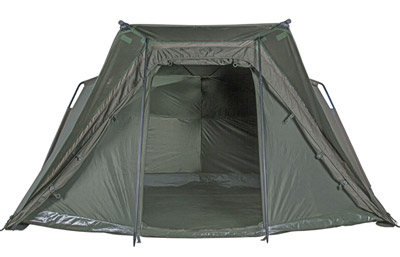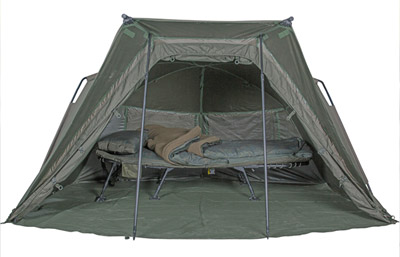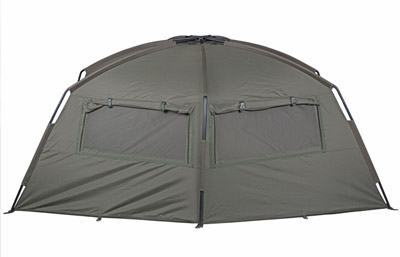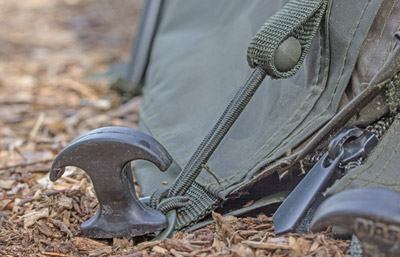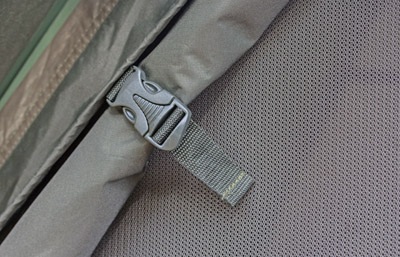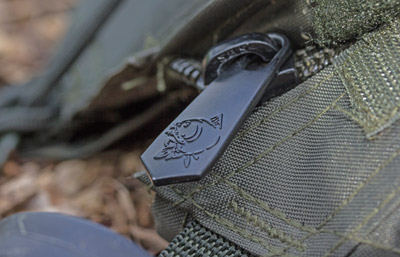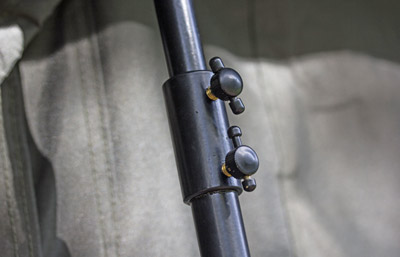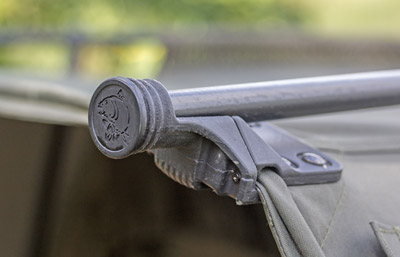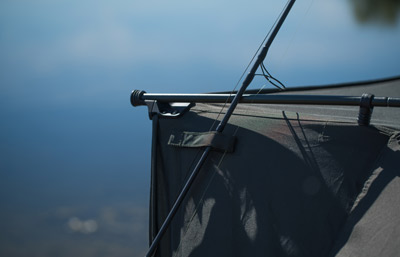 Nash Titan T2 Biwy 2 man (Overwrap only)
Full overwraps for the Titan T1 and T2, bringing additional warmth and comfort for longer sessions or deteriorating conditions as well as minimising condensation.
The T2 Wrap brings massive flexibility that is sure to be a hit. When removing the in-fill panel from the Titan T2 and fitting the dedicated T2 Wrap, space is instantly increased equivalent to a big two man shelter, fitting two bedchairs lengthways and all the stuff you need for the longest winter sessions in the best conditions.
Now you can have a two man Titan that fits really big in an instant – bound to be appreciated the world over by carpers sharing sessions with partners. It's a design offering unrivalled flexibility, use the T2 in England for a weekend, use it for a week abroad, or use it to fit two not one. The T2 Wrap instantly boosts space for extra kit or an additional bedchair.
Armoured nylon construction
T2 Wrap extends Titan T2 to 2 bedchair and full gear capacity when used without the in-fill panel
Rear mesh openings for air flow
Mesh door with Letterbox Storm Panel
Velcro Clear Storm Panel
Twin Velcro rod retaining straps
Supplied with T pegs and carry bag
Porch extension 30cm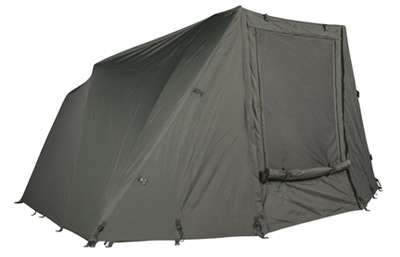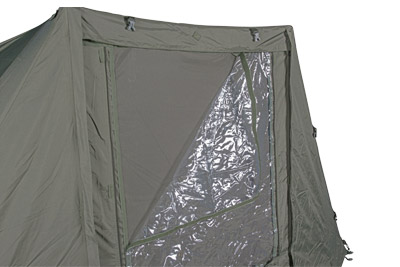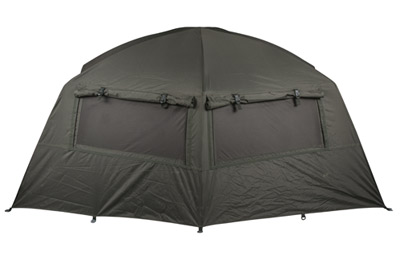 Nash Titan T2 Biwy 2 man (Heavy Duty Groundsheet only)
Manufactured from heavy duty PVC the Titan T1 and T2 Heavy Duty Groundsheets prevent rising damp to improve warmth and comfort and help reduce condensation.
Can be fitted when the capsule is not being used or underneath the inner capsule to protect against sharp, stony banks and muddy swims.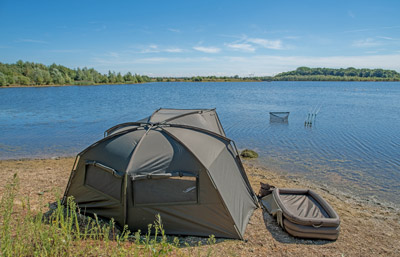 | Quantity | Ref | Name | + |
| --- | --- | --- | --- |
| 1 x | 217818 | Biwy Nash Titan T2 2 places | |
| 1 x | 217819 | Biwy Nash Titan T2 2 places (Surtoile seule) | |
| 1 x | 217820 | Biwy Nash Titan T2 2 places (Tapis de sol seul) | |
Customers who bought this item also bought :