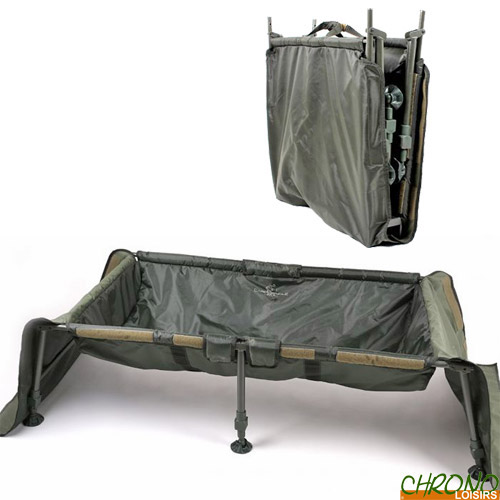 Today Nash is the largest brand dedicated to carp fishing, translating into high quality products the desires and needs of fishermen, a leading brand in the UK as well as in Europe and around the world for carp anglers from 32 different countries! Nash: Innovators from the beginning.
Nash Monster Carp Cradle MK4
14
€
00
Nash Monster Carp Cradle MK4
Nash Monster Carp Cradle MK3
From the original innovators of the cradle system the latest generation Mark 3 Carp Cradles take protection of prized big carp to the next level. Three sizes cater for every carp you could catch in the world – and guarantee their safety.
Easier to use than ever thanks to central folding mechanisms that halve their transport size, when erected Mk 3 Cradles feature locking leg pins to keep them secure yet in seconds fold away flat to transport with ease.
Folding adjustable height legs with mini mud feet keep them stable and level on any bank, the Monster and Globetrotter models featuring an additional third central leg for increased strength, allowing anglers to support themselves over the cradle whilst handling carp safely for weighing and trophy shots.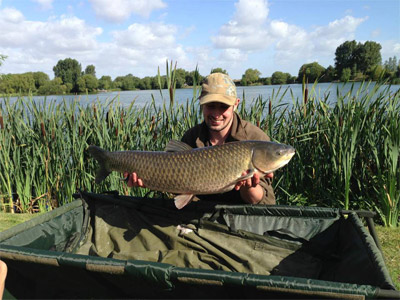 Designed to retain water all the Mk 3 Cradles keep carp wetted and comfortable whilst on the bank. Finished in a fish friendly smooth PVC with a tough Velcro secured retention flap, these have even found fans as a great bed for fishing dogs!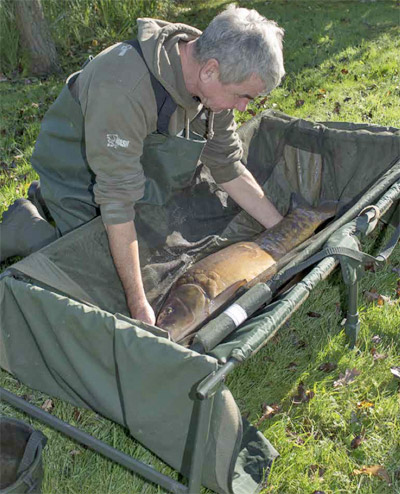 Features :
The safest way to handle carp of any size
Leg locking pins for rigidity
Central folding to reduce transport size
Adjustable height legs with mini mud feet
Monster and Globetrotter models feature and additional third central leg support
Carp friendly smooth PVC construction
Velcro carp retention flap
Dimensions : 122cm x 68cm x 38/50cm - Weight : 6.4kg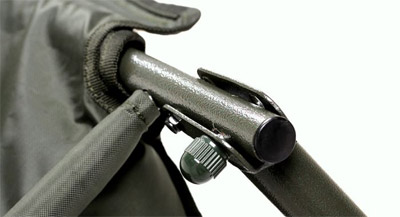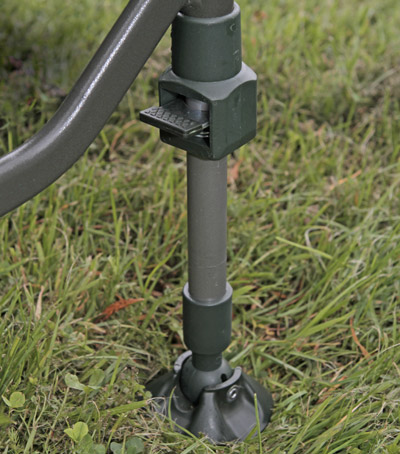 Customers who bought this item also bought :