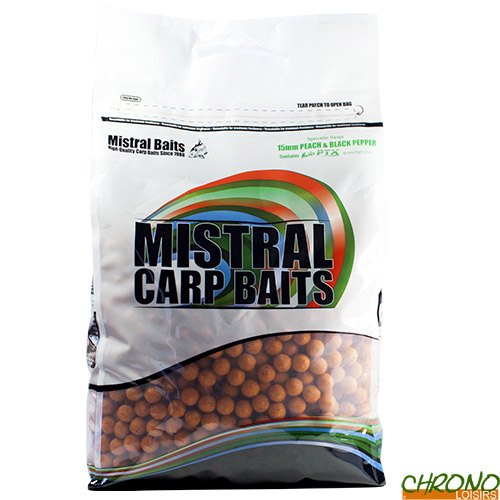 Mistral Baits has an experience of more than 30 years in the world of fishing. Made in England with top quality products, Mistral offers products that have proven themselves on all European waters ... including the famous Rosehip range.
MISTRAL BAITS SPECILIEST RANGE PEACH & BLACK PEPPER BOILIES 15MM 5KG
11
€
00
MISTRAL BAITS SPECILIEST RANGE PEACH & BLACK PEPPER BOILIES 15MM 5KG
Mistral Baits Specialist Range Peach & Black Pepper Boilies 15mm 5kg
We have combined some of the best ingredients that money can buy to create the advanced range. We use ingredients that may cost you the earth if you bought them by the kilo.
For example we use krill meal, shrimp meal and low temperature fish meals, Bio CP, belachan, yeasts and many other ingredients too numerous to mention.
Many of the ingredients have come into fashion recently but we have been using them for the past 20 years, even longer in some instances.
This range of bait is designed to attract carp using a fabulous base mix and natural attractors.We know that for a long-term bait a natural, low powered flavour, is important. You don't need strong flavours.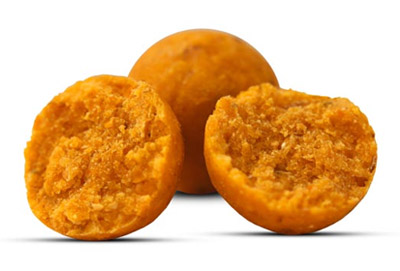 The natural goodness of the base mix with some well proven attractors is all you need. Perfect for many seasons fishing without changing baits.
Great tasting peppery peach flavour with added essential oils for that extra bite. Peach & Black Pepper is another great HNV bait that is perfectly suitable for all year round fishing.
As with the other baits in this range they are perfectly suited for an all season baiting campaign by an individual or a team of anglers.
Superb base mix with Robin Red
Sweet & tasty
Black Pepper essential oil for that extra pulling power
Customers who bought this item also bought :