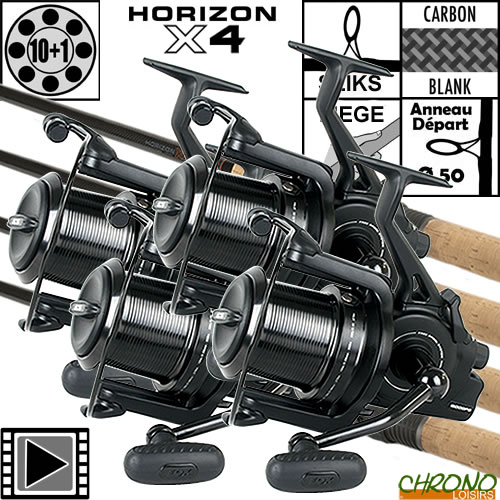 Fox is the largest distributor of specialized fishing tackle for carp. Who are the carp anglers who have never heard of products such as Swingers, FOX box systems, Microns. This is proof of a permanent desire for innovation and progress policy, both in design and in product development.
Fox Horizon X4 50mm 12' 3lbs Ful Cork EOS 12000 FS (for 4)
402
€
60
Fox Horizon X4 50mm 12' 3lbs Ful Cork EOS 12000 FS (for 4)
Fox Horizon X4 50mm 12' 3lbs Ful Cork EOS 12000 FS (for 4)
The design of the Fox rods is computer-assisted and fully realized in the Fox design offices in England, using the knowledge of some of Europe's most renowned fishermen and the most advanced materials and technologies (very low- resin grade carbons, thin and light blanks), which allowed us to create the ultimate range of carp rods.
Whatever your budget and your expectations, you will find in this range the rod you need, the one with which you will become one; a rod that will behave exactly as you expect each time. From the exceptional launch tool that is the Horizon XT K to the new Warrior S, Fox rods have never been so successful.
Fox Horizon X4 Rod 50mm 12' 3.5lbs Full Cork
The new Horizon X4 rods benefit from a high modulus, multi-directional carbon construction with a full 2K weave wrap, resulting in a lightweight, crisp action.
Anti-tangle guides
Fuji 18mm
DPS reel seat
Gloss Finish
Understated cosmetics
50mm butt ring
Full Cork
High modulus carbon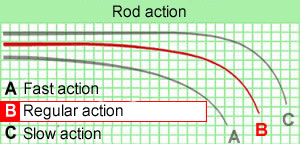 Technical Informations

Lenght

Parts

Test Curve

Rings

12' (360cm)
2
3.5lbs
SLIKS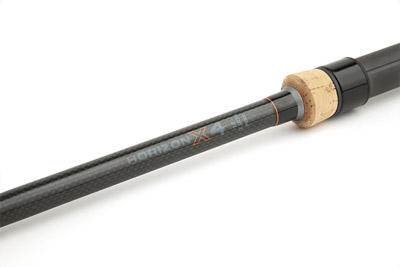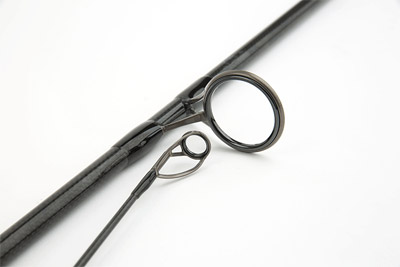 Fox EOS 12000 FS Reel
The new EOS 12000 FS has a very smooth and steady oscillation even in the middle of a fight. If you are looking for a Long Cast reel with a clutch, look no further!
It features a durable graphite frame that is not only very strong but surprisingly lightweight. There is no better term to describe them than "beasts of burden".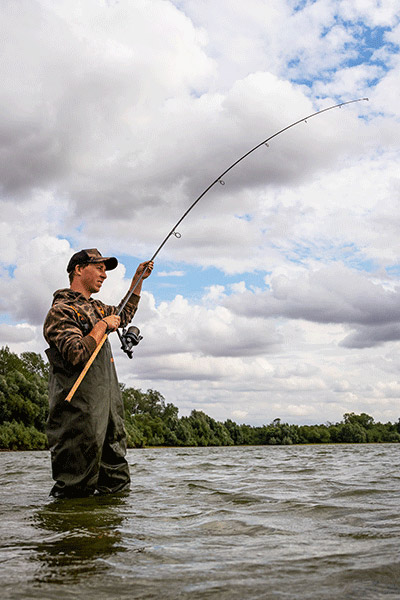 The clutch release system at the rear of the reel is an extremely practical feature, allowing the main brake to be turned off when a carp comes to bite and runs away. A simple crank rotation then allows to engage the main brake and fight the fish in the best conditions.
The new EOS 12000 FS is equipped with an elegant black handle, as well as the reel and pick up. It has nothing to envy to reels twice its price!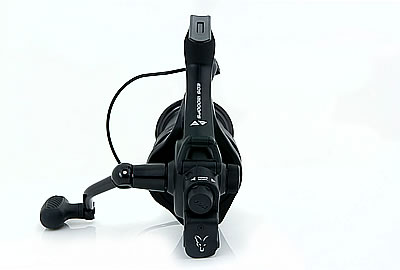 Matte Black finish with sober logos
Clutch release system on the rear
Suitable for fishing but also for probing
Rugged graphite housing
10 ball bearings and 1 roller bearing
Quick front brake with anti-fouling seal
"Pro cast" coil top lip
Anti-twisting pick-up roller
Mesh-Tec mechanisms
Anti-return system
Guides wire on the rotor
Spring wire clip
CNS system
Stylish set of crank, coil and black pickups
Technical Informations

Ball Bearings

Ratio

TMV

Capacity

Spool added

Weight

10+1

4.2/1

-

300m / 0.39mm

-

843g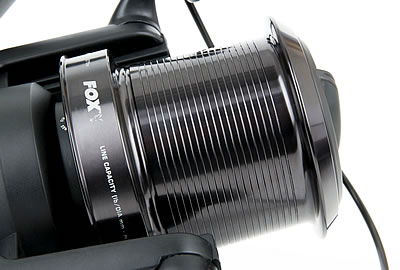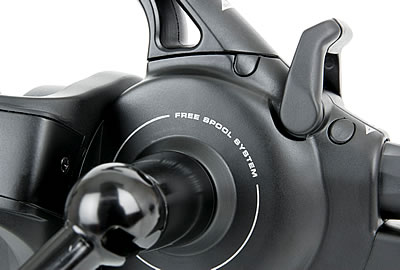 | Quantity | Ref | Name | + |
| --- | --- | --- | --- |
| 4 x | 251438 | Canne Fox Horizon X4 50mm 12' 3lbs Full Cork | |
| 4 x | 202483 | Moulinet Fox Débrayable EOS 12000 FS | |
Customers who bought this item also bought :