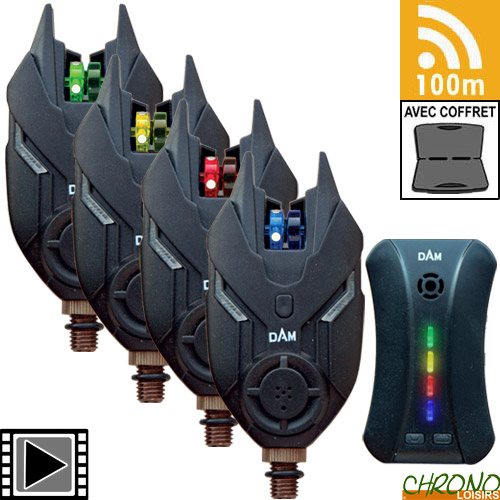 On the basis of the experience accumulated in the past, thanks to the use of the most modern technologies and to the permanent listening of the needs of the fishermen, the company D.A.M. has for main objective the pursuit of the development of fishing tackle to success.
DAM TF Bite Alarms 4 Rods Set
14
€
10
DAM TF Bite Alarms 4 Rods Set
DAM TF Bite Alarms 4 Rods Set
The DAM® TF Bite Alarms are easy to use and reliable.
They come with a fresh and modern design and cool features. The alarms have a mute function which is a great benefit for the carp angler.
On the receiver a vibration function is available.
The 1:1 transmission works perfectly until a range of 100m.
The alarms operate with a 9V battery and the receiver with 3 "AAA" batteries (Batteries not included).
The perfect bite alarms for the angler who is looking for a reliable product with a great value for money.
Adjustable volume
Silent mode for the detector
Low battery consumption
Silent mode on receiver
Vibration mode on receiver
Press and hold the button to turn on or off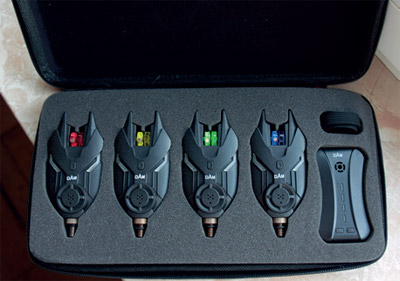 Customers who bought this item also bought :