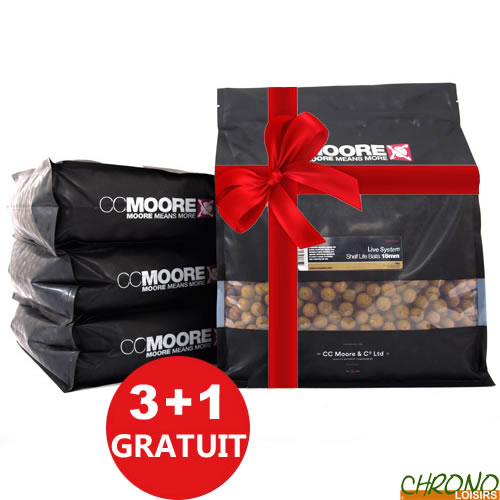 For the purchase of this item, discover your gift !
Invest in the future, invest in quality... this is the motto of CC Moore. The result of our customers is our main concern, we invest in depth to increase the diversity of our range, to meet the growing demand and deliver the best baits possible.
CC Moore Live System Boilies 18mm 3kg (x3)

CC Moore Live System Boilies 18mm 3kg (x3)
CC Moore Live System Boilies 18mm 3kg (x3)
This superb, instantly attractive food bait has something of a cult following due to its ability to get a bite when literally all other boiled baits fail.
It has a distinctively sweet, yeasty aroma and taste that triggers a strong feeding response in even the most unfavourable conditions. Its light, sandy colour also means it has the added advantage of stimulating fish to feed based on its visual attraction, therefore making it a superb winter bait that really needs little or no introduction prior to use.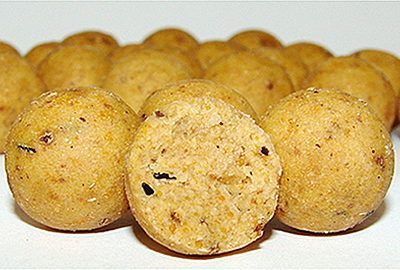 Incorporated into this mix are a number of ingredients that have not been widely used before in UK bait production. This bait therefore presents fish with a completely different food item to those which they encounter more regularly.
With the inclusion of milk proteins, yeasts, textured vegetable proteins, bird foods, cream powders, Corn Steep Liquor Powder and other very digestible ingredients, Live System represents the ideal choice for year-round application where a stronger, sweeter bait with a distinctive aroma is required.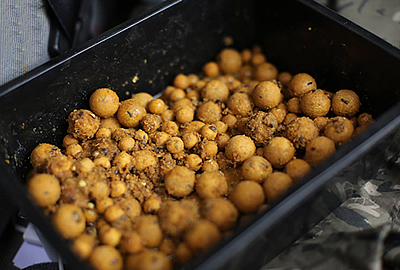 | Quantity | Ref | Name | + |
| --- | --- | --- | --- |
| 3 x | 242624 | Bouillettes CC Moore Live System 3kg 18mm | |
Customers who bought this item also bought :