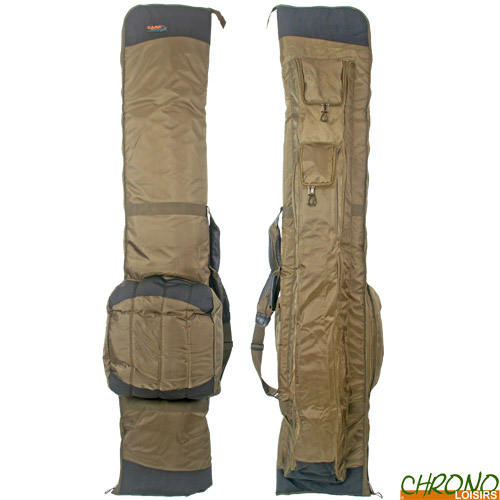 Inspired by current trends and the needs of modern carp anglers, Carp Design is a rising brand which aims to bring a new vision of carp fishing tackle.
Carp Design Green Line 4 rods 12'/13' Rod Holdall
15
€
00
Carp Design Green Line 4 rods 12'/13' Rod Holdall
Carp Design sets the bar very high with this new luggage range! Made in a 1680D canvas (which greatly outclasses the products offered by the competition), the Green Line range is designed to give you increased strength to allow you to face serenely the most extreme conditions and the test of time. Special care has been taken in this range to make it as practical and robust as possible to meet the expectations of today's carp anglers.
Carp Design Green Line 4 rods 12'/13' Rod Holdall
Great classic of the protection of our material, this sheath will allow you to store 4 rods equipped with their reel as well as 4 other unmounted rods in the opposite flap.
Completely quilted inside, it provides a very good protection without being too heavy and cumbersome empty. The reel pockets have been designed to accommodate the largest reels and each rod mounted has its own personal protection to eliminate any risk of shock during transportation or storage.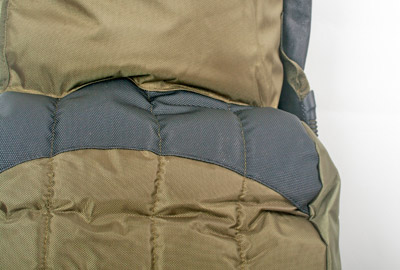 On the outside, its thick canvas embellished with PVC reinforcements on the "sensitive" points (at the ends of the sheath and at the level of the reels pockets) makes it almost indestructible and its two extended pockets will prove very useful for the storage of bulky objects such as the landing net, the spades or an umbrella.
For a more practical transport, the sheath has a stiffened plastic handle and a padded shoulder strap.
Rod holdall not compatible with 50mm butt rings.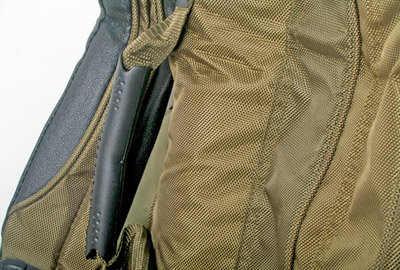 Made of 1680D Polyester
Designed for 4 mounted and 4 unassembled rods
"Long Cast" compatible reel pocket
Individual protection of canes
Thick padding
Presence of PVC reinforcement strips
Outdoor storage pockets
Over-sized zippers
Padded adjustable carrying strap
Plasticized and stiffened carrying handle
Ergonomic and robust zipper tabs
Reinforced seams
Rubberized Carp Design logo
Dimensions : 215cm x 40cm (rear pocket 1 : 180cm - pocket 2 : 130cm)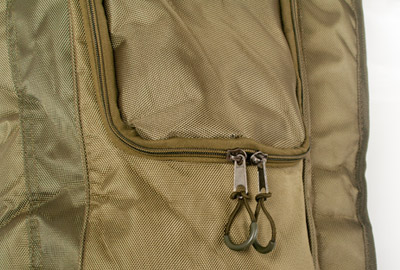 Customers who bought this item also bought :