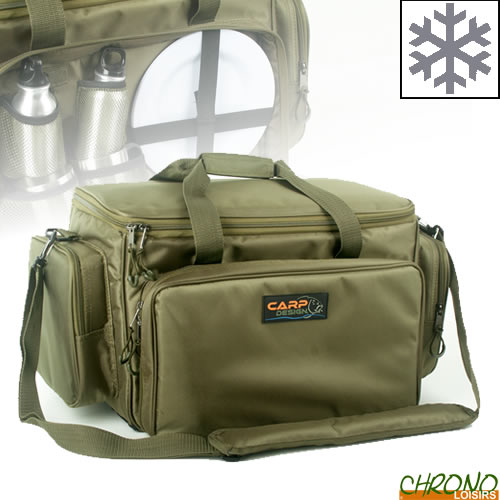 Inspired by current trends and the needs of modern carp anglers, Carp Design is a rising brand which aims to bring a new vision of carp fishing tackle.
Carp Design Full Kit Green Line Cool Bag
15
€
00
Carp Design Full Kit Green Line Cool Bag
Carp Design sets the bar very high with this new luggage range! Made in a 1680D canvas (which greatly outclasses the products offered by the competition), the Green Line range is designed to give you increased strength to allow you to face serenely the most extreme conditions and the test of time. Special care has been taken in this range to make it as practical and robust as possible to meet the expectations of today's carp anglers.
Carp Design Full Kit Green Line Cool Bag
The conditions at the edge of the water are sometimes difficult and eating well allows in many situations to take the "hair of the beast".
Concerned about this, we have developed a large volume cooler bag that will allow you to store and transport your food in good conditions.
The main compartment is fully lined with an insulating film that will allow you to keep your food cool if you slip a block of ice (frozen water bottle) into your bag. You can easily keep your products cool during your fishing trip.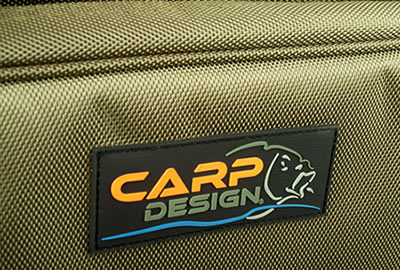 To allow you to eat in good conditions, we have integrated in the front pocket all the items you may need during a meal for two people: 2 plates, 2 knives, 2 forks, 2 spoons, 1 cutting board, 2 stainless steel cups, 2 stainless steel watertight pots and 2 cotton towels.
The bag also has two side pockets that will be very useful for storing various items related to the meal (dishwashing, sponge, stove, gas bottle, etc.).
Made of 1680D Polyester
Isothermal main compartment
Supplied complete with: 2 plates, 2 knives, 2 forks, 2 spoons, 1 cutting board, 2 stainless steel cups, 2 stainless steel jars and 2 cotton towels
Thick padding
Over-sized zippers
Reinforced bottom sealed with rubber pads
Padded carrying handle
Removable and adjustable padded carrying strap
Ergonomic and robust zipper tabs
Two external side pockets
Reinforced seams
Rubberized Carp Design Logo
Dimensions : 45cm x 25cm x 30cm (main compartment) – 40cm x 7cm x 24cm (front pocket)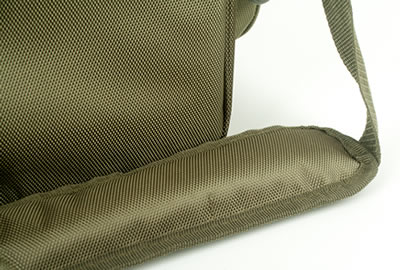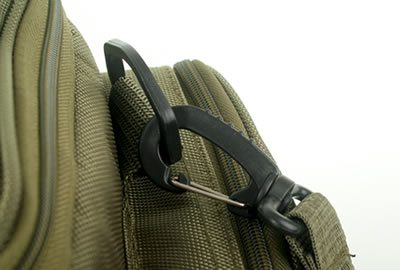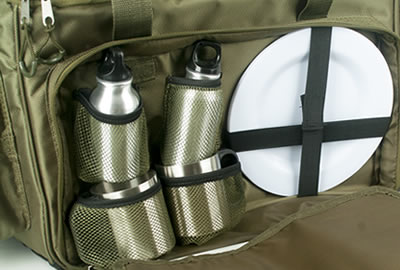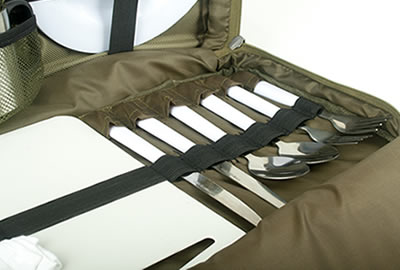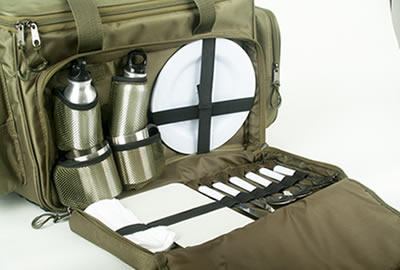 Customers who bought this item also bought :