Trakker Essentials Olive Square 17L + Pureflo Bait System
1
€
29
Notify me when this item will be back in stock
Trakker Essentials Olive Square 17L + Pureflo Bait System
Trakker Essentials Olive Square 17L + Pureflo Bait System
Trakker Essentials Olive Square Container 17L
Our robust Olive Square Containers is ideal for many applications.
All of our Olive Square Containers come with air-tight lids to help prevent accidental spillages, ergonomically designed carry handles, and are constructed from a durable plastic which remains shatterproof even in low temperatures.
NB: The 17LTR Olive Square Container is compatible with the Pureflo Bait filter System 17LTR.
Multi-purpose square bucket
Super, airtight fit to eliminate spillages
Robust, ergonomically designed carry handle
Shatterproof plastic even in low temperatures
Dimensions : 29cm x 25cm x 30cm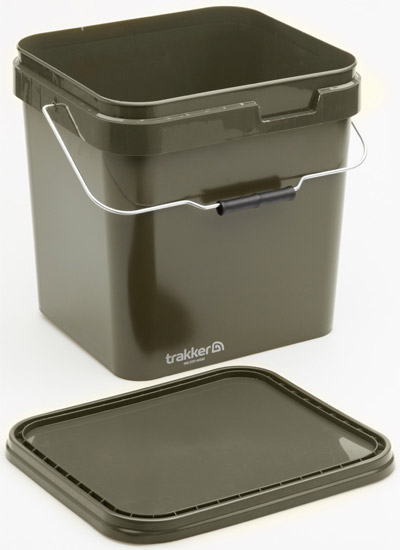 Trakker Pureflo® Bait Filter System 17L
The Pureflo® Bait Filter System 17LTR has been purpose-designed to store anglers baits which are kept in liquid, and features a revolutionary lift, twist and stack process to drain off the liquid when accessing the contents – especially handy when spodding/Spombing where the angler doesn't want to get covered in spod mix juice !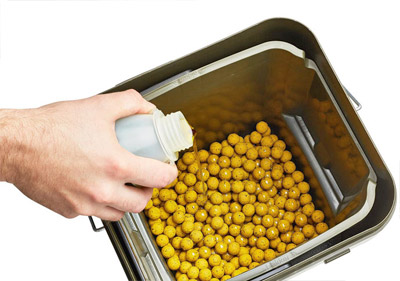 Once the bait has been used, the liquid that remains can be preserved or frozen for future use. The oily, goodness-packed juice from a bucket of cooked hemp is wonderfully attractive to carp and perfect for rehydrating air-dried boilies.
Larger baits such as boilies can be glugged and then the remaining liquid can be reapplied to another batch of baits, thus reducing liquid wastage. The Pureflo® Bait Filter System is designed to be used with our 17LTR Olive Square Container.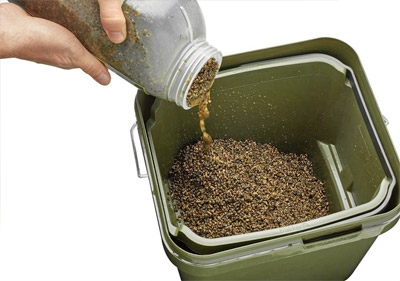 It has also been designed to withstand freezing temperatures, so if you fill it with particles and only use half during your session, simply snap on the lid and place in the freezer until your next session – just give the bait inside enough time to properly defrost before you attempt to use it!
NB: This product is designed to be used with our 17LTR Olive Square Container.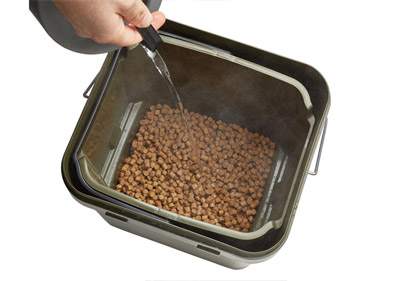 PRODUCT FEATURES
Patented design
Draining off liquids from any wet baits such as particle mixes prior to use
Drainage of freshly-cooked particle baits
Separation of bait and liquid to preserved/frozen/stored separately
Rehydrating air-dried boilies with liquids, oils, or water
Glugging boilies/pellets
Soaking/washing out boilies in lake water
Preparing pellets with water
Secure storage and anti-spill transportation of bait when placed inside our 17LTR Olive Square Container.
Protection of baits from rodents and birds when placed inside our 17LTR Olive Square Container.
Moulded plastic construction
Designed for use with our 17LTR Olive Square Container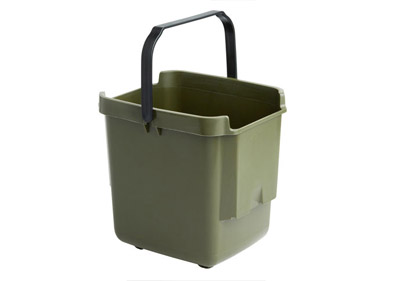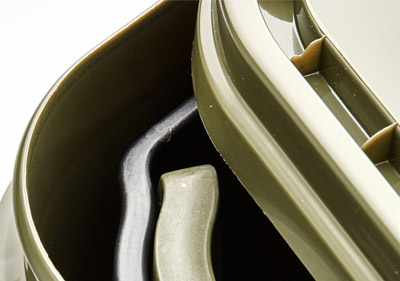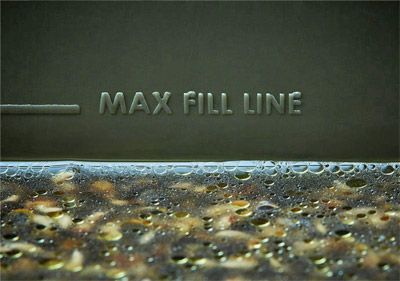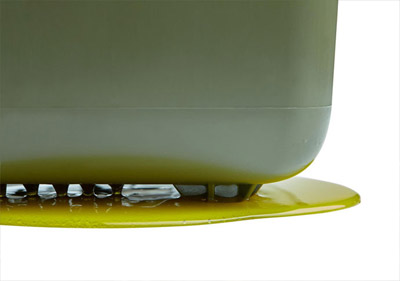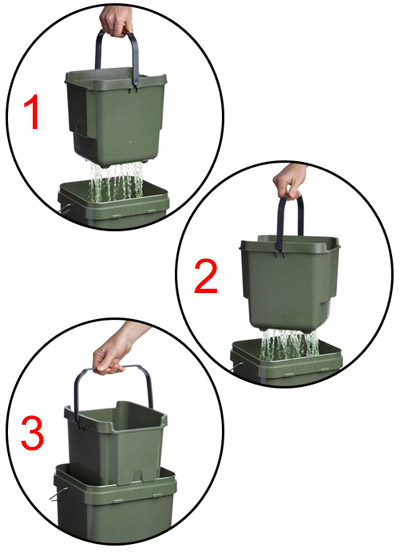 | Quantity | Ref | Name | + |
| --- | --- | --- | --- |
| 1 x | 215165 | Seau Trakker Essentials Olive Square Container 17L | |
| 1 x | 215164 | Egouttoir Trakker Pureflo Bait Filter System 17L | |
Customers who bought this item also bought :