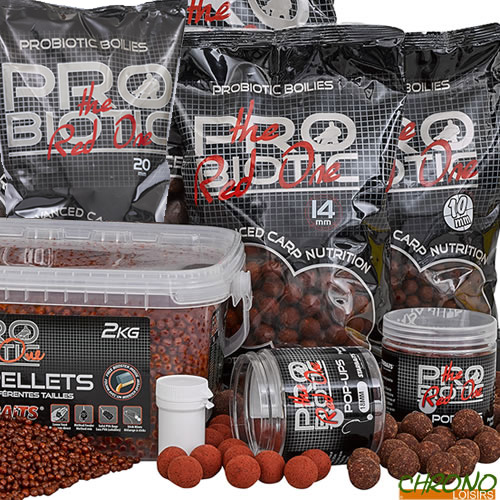 The development of new products still remains the spearhead of Starbaits, as required by its leadership position. Thanks to this "uncompromising" innovation in terms of labor and time, Starbaits products take the best podium places and pass the most demanding carpist tests all over Europe.
Starbaits Probiotic Red Pack
4
€
70
Starbaits Probiotic Red Pack
Starbaits Probiotic Red Pack
New range of baits studied to offer you a set of complementary products and to answer all the situations likely to be met at the edge of the water!
All the elements that make up this new range: long-lasting boilies; floating boilies; hook baits or soaking, can be used independently or in combination and have been developed according to the same principles attractive for each bait!
Starbaits Probiotic Red Boilies 20mm 5kg (2 x 2.5kg)
After the enormous success with the "PROBIOTIC" boilie, we have developed "PROBIOTIC RED" according to the same principles of stimulation thanks to natural attractants and enhancers.
This new boilie has been reinforced with a significant amount of robin red as well as carophyll to name a few!
Starbaits Booster Probiotic Red Dip/Glug 200ml
Based on the active principles of the Probiotic Red boilie, this soaking solution formulated from natural molecules selected for their attractive characteristics will diffuse in halo around your bait, thus facilitating localization by carp.
It can be used to boost your fishing boilies (dense or floating) or incorporated into the wetting water of your Stick Mix or Method Mix.
Composed of soluble and insoluble elements in water to optimize the diffusion, it is advisable to shake the soaking before use: this in order to obtain a perfect homogenization of the mixture.
Packaged in a bottle of 200ml.
Starbaits Probiotic Red Pop Ups 14mm 60g
Formulated from the same principles as the Probiotic Red boilies, they will allow you to easily make pop up rigs on soft or rugged grounds and balanced presentations such as "snowman" ...
Packaged in 60g jar.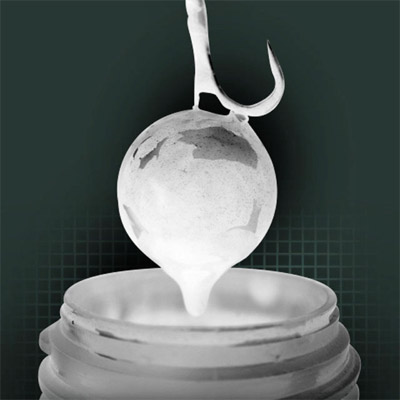 | Quantity | Ref | Name | + |
| --- | --- | --- | --- |
| 2 x | 242440 | Bouillettes Starbaits Probiotic Red 20mm 2.5kg | |
| 1 x | 242443 | Booster Starbaits Probiotic Red Dip/Glug 200ml | |
| 1 x | 242441 | Pop Ups Starbaits Probiotic Red 14mm 60g | |
Customers who bought this item also bought :