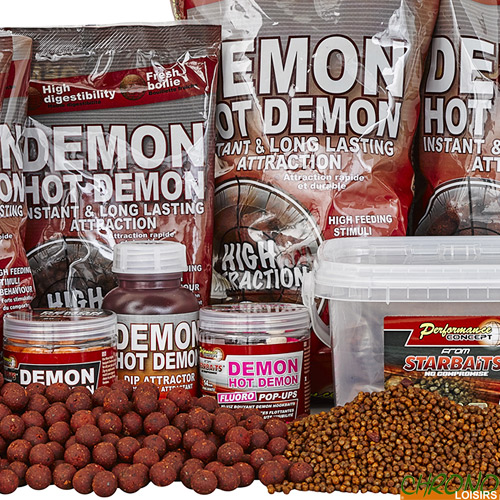 The development of new products still remains the spearhead of Starbaits, as required by its leadership position. Thanks to this "uncompromising" innovation in terms of labor and time, Starbaits products take the best podium places and pass the most demanding carpist tests all over Europe.
Starbaits Perf Concept Hot Demon Pack
4
€
70
Notify me when this item will be back in stock
Starbaits Perf Concept Hot Demon Pack
Starbaits Perf Concept Hot Demon Pack
This new generation Performance Concept bait is specially formulated to meet the nutritional requirements of carp. "Demon Hot Demon", rolled like all Performance Concept boilies, exclusively from high quality natural ingredients without dyes or synthetic flavors, are powerful baits well suited for difficult fishing.
During the tests, they have proved particularly effective in cold waters (ideal for winter fishing) and popular with big commons! Very rich in pre-digested fishmeal, oils, vitamins and cryo-crushed spices selected for their appetizing and digestive virtues...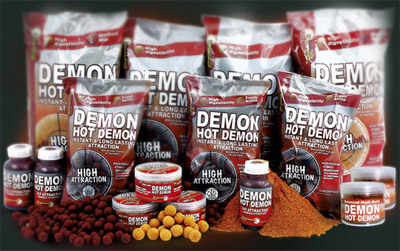 Starbaits Perf Concept Demon Hot Demon Boilie 20mm 5kg (2 x 2.5kg)
Demon Hot Demon is one of the new breed of Performance Concept Boilies developed to provide carp with all their nutritional needs.
There are only the highest grade natural ingredients used with no artificial colourings or flavours. Hot Demon has proved through long term exhaustive field testing to be a tremendous fish catcher with outstanding cold water results making it a perfect winter boilie.
The bait is rich in pre-digested fishmeals and low temperature water soluble fish and spice oils, matched exclusively with selective crushed spices, vitamins and mineral extracts creating an appetite stimulating food source.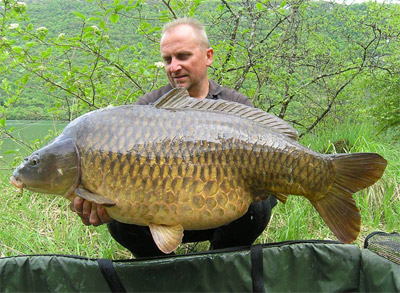 Starbaits Performance Concept Booster Demon Hot Demon 200ml
Using the active ingredients of the DEMON HOT DEMON boilie, this soaking solution formulated from natural molecules (amino acids, polyunsaturated fatty acids,...) selected for their attractive characteristics (high diffusion, natural identification, nutritive source...) will halo around your bait, making it easier for carp to locate.
It can be used as an additive to make your baits; soaking on your DEMON HOT DEMON fishing boilies (bottom or floating) to increase their attractive value; or as booster to incorporate in the wetting water of your Method mix.
Composed of soluble elements and insoluble in water to optimize the diffusion, it is advisable to shake the soaking before use: this in order to obtain a perfect homogenization of the mixture.
Pop Ups Starbaits Performance Concept Hot Demon 20mm 80g
Formulées à partir des mêmes principes attractifs que les bouillettes de fond, elles vous permettront facilement de réaliser des montages décollés sur des fonds mous ou accidentés ainsi que des montages équilibrés tels que « bonhomme de neige »…
| Quantity | Ref | Name | + |
| --- | --- | --- | --- |
| 2 x | 240586 | Bouillettes Starbaits Perf Concept Demon Hot 20mm 2.5kg | |
| 1 x | 240589 | Booster Starbaits Perf Concept Demon Hot 200ml | |
| 1 x | 241682 | Pop Ups Starbaits Perf Concept Hot Demon 20mm 80g | |
Customers who bought this item also bought :