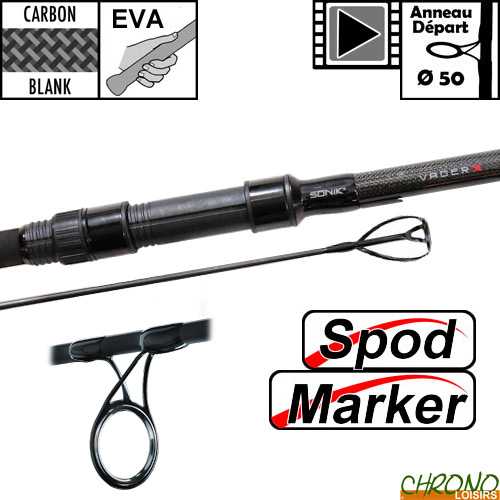 We are proud to offer Sonik products that have quickly gained a solid reputation for reliable performance and excellent value for money! Recognized worldwide, Sonik is one of the best references on the carp fishing market!
Sonik VaderX Spod & Marker 50mm 12' 4.5lbs Rod
20
€
00
Sonik VaderX Spod & Marker 50mm 12' 4.5lbs Rod
Sonik VaderX 50mm 12' 4.5lb Spod & Marker Rod
The awesome new range, VADERX Carp Rods offers exceptional value for money while giving you performance, power and reliability.
The VADERX Carp Rod range will give you that extra confidence with its slim yet powerful fast tip recovery for accurate long casts and great control when playing those monster carp !
The VaderX Spod & Marker rod is the ideal distance baiting tool.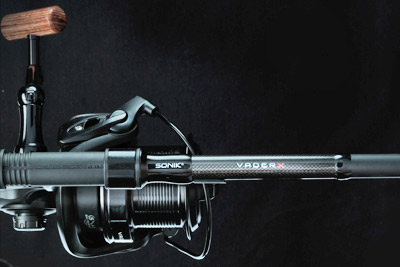 Finished with a full japanese slim, shrink handle, custom Sonik reel seat and lightweight black SIC guides with anti-frap tip make this Carp Rod the choice of anglers.
The 4.5lb TC will allow to send at distance most of the bait rockets on the market. This rod will also allow you to probe meticulously, even with the biggest markers.
The custom Sonik 17mm reel seat is lengthened to fit all big pit reels on the market. This makes the rods look slimmer but still works to fit ALL big pit reels, including the VaderX 8000 reels.
Whether you're a beginner or a pro, the Sonik VADERX Carp Rod range are the essential tools of fishing no matter what level you're at !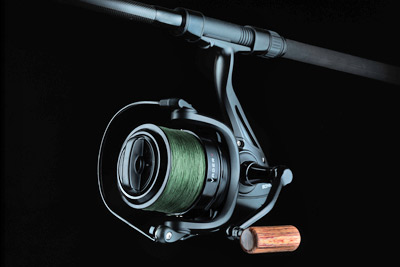 VADERX SPECIFICATION


Slim, lightweight matt black carbon fibre blank with progressive casting action
Double leg black SIC guides and anti-frap tip
50mm butt guide
Fold friendly ringing pattern
17mm black DPS reel seat to house all big pit reels
Line friendly custom contoured Sonik clip
Slim Japanese shrink wrap butt grip
Black anodised butt cap laser etched with 'S' logo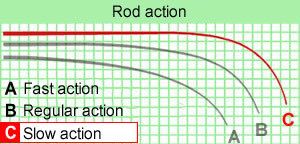 Technical Informations

Length

Sections

Power

Rings

12' (360cm)
2
4.5lbs
SIC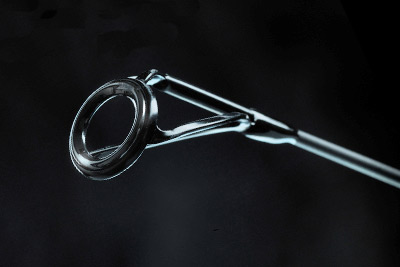 Anti-frap tip ring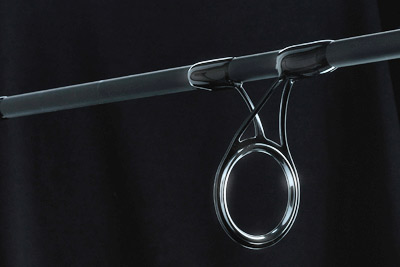 Lightweight black SIC guides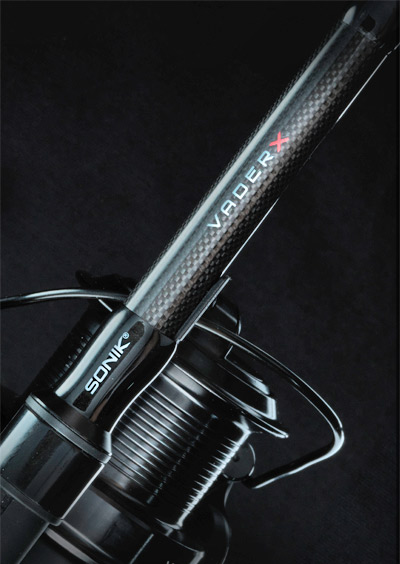 Customers who bought this item also bought :