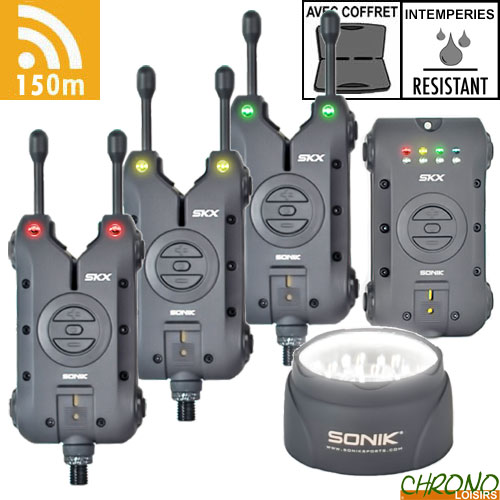 We are proud to offer Sonik products that have quickly gained a solid reputation for reliable performance and excellent value for money! Recognized worldwide, Sonik is one of the best references on the carp fishing market!
Sonik SKX3 Alarm + Receiver Set + Bivvy Light
40
€
00
Sonik SKX3 Alarm + Receiver Set + Bivvy Light
Sonik SKX3 Alarm + Receiver Set + Bivvy Light
The Sonik® SKX takes bite alarm performance to a new level. With twin bright 5mm multi-colour LED's you can choose your preferred colour combination.
The intelligent mute function allows you to quickly, conveniently and silently adjust indicators or line tightness and will automatically re-arm the alarm after 30 seconds. The intuitive control system is quick and simple to operate.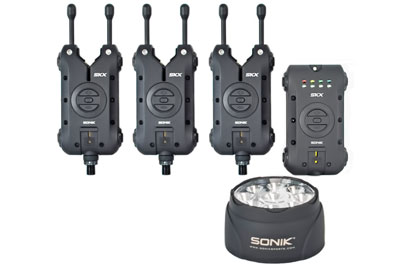 The 3+1 set comes complete with protective alarm covers and removable snag ears. Fully weatherproof design and protected electronics ensure these alarms keep performing through the harshest of conditions.
The included bivvy light also has a host of features with six different delay and brightness settings. It can function completely independently as a standard bivvy light or when synchronised with the alarm heads provides an extra level of illumination.
Each alarm can also be assigned a colour channel so that you instantly recognise which alarm head has been triggered and perfect placement is easy with both hook or magnetic bivvy attachment plate.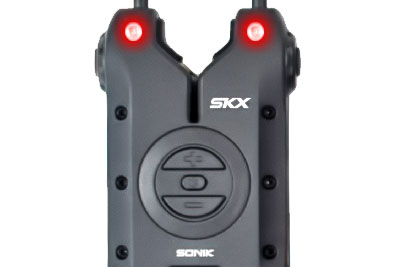 Twin Multi-colour LEDs (Red, Green, Blue, Yellow, Purple, White)
Six Sensitivity Levels
Seven Volume and Tone settings (including silent mode)
One-touch intelligent mute function
Silent start up
2.5mm power out socket
Forward and backward drop back indication
Colour-select Nite-Lite function
Low battery warning
Up to 150m range
Requires 2 x AAA batteries
Double sealed case and rod friendly rubber inlays
Supplied with 2 screw in snag ears and slip on protective cover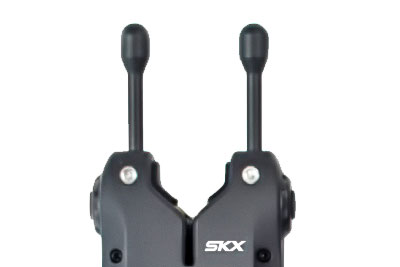 Receiver Specification :
4 Channels, Red-Yellow-Green-Blue
Dedicated LED for drop back indication
3-Modes (Light + Sound) (Light + Vibro) (Light + Sound + Vibro)
Auto Alarm head tone matching
Silent start up
Low battery warning
Anti-theft alarm
Built-in Torch function
Lanyard attachment point
Up to 150m range
Requires 2 x AAA batteries
Supplied with table top cradle holster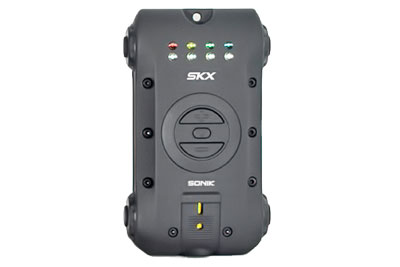 Bivvy Light Specification :
Manual on/off mode or automatic illumination mode when alarm triggered
Six colour channels (Red, Green, Blue, Yellow, Purple, White)
Supplied with magnetic or hook bivvy attachment
Brightness adjustment (6 levels)
Delay adjustment (6 modes)
Low battery warning
Requires 3 x AA batteries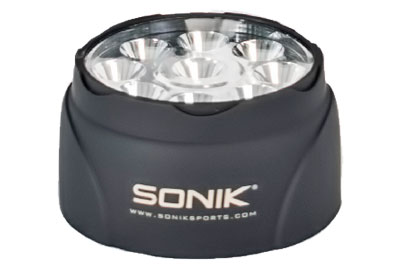 The Sonik bivvy light can be paired with the SKX3 bite alarms set
Customers who bought this item also bought :