SAVAGEAR 4PLAY SWIM & JERK 19CM PERCH
5
€
00
SAVAGEAR 4PLAY SWIM & JERK 19CM PERCH
We make a point of honor to design lures that have a particular attitude and style! On our first set of hard lures, all the little details were tested again and again, to make sure that the lures swim in the most realistic and exciting way possible and that they even deceive the most suspicious fish.
These lures are the result of the cooperation of some of the most advanced and experienced Scandinavian predator fishers.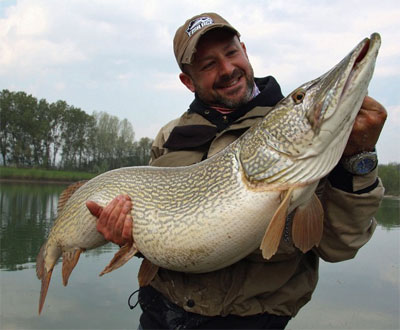 Savagear 4Play Swim & Jerk 19cm Perch
With an S swim action, mixing "Swimbait" and "Jerking", this lure of 19cm (the biggest model of the 4Play series Swim & Jerk) ultra realistic, articulated in 4 parts has a swimming identical to a real fish. Being able to be brought back as slowly as quickly, its action of swimming will evolve between 0m and 1.5m.
Equipped with forged broken rings as well as two ultra-sharp Japanese triples of size n ° 1, this effective decoy all the year will be irresistible for the big predators such as: pike, catfish, big zander.
This is the lure that must imperatively have in his fishing box when looking for a trophy fish that usually feed on large prey!
190mm (52g) / Jerk & Swim.
Swimming depth : 0 à 1.50m.
Action : Slow Sinking.
Customers who bought this item also bought :