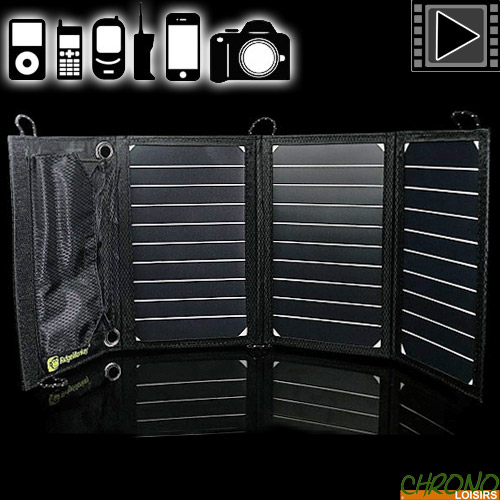 This rising brand continues to surprise by the originality of the products it offers. Its goal is to offer a range designed to provide modern carp anglers with innovative solutions to improve their daily life at the water's edge.
RidgeMonkey Vault 16W USB Solar Panel
RidgeMonkey Vault 16W USB Solar Panel
To complement the forthcoming RidgeMonkey Vault C-Smart powerpacks, we're pleased to confirm that an essential accessory range is now available to make the most of the C-Smart's capabilities. Whether you require extra charging options, a super versatile multi-output USB cable or simply a spare wall charger, the Vault accessory range will have you covered !
RidgeMonkey Vault 16W USB Solar Panel
Power your USB devices with free solar power!! Featuring twin high power USB ports, a compact foldable design and a rugged weather-resistant outer, the RidgeMonkey Vault 16W Solar Panel is easy to use and transport whether you're hiking, camping, fishing or simply enjoying the great outdoors.
Use in conjunction with the RidgeMonkey Vault USB-A to Multi Out Cable to charge the Vault C-Smart powerpack at a reduced speed, perfect for adding a little extra charge to a partially depleted powerpack while enjoying the great outdoors.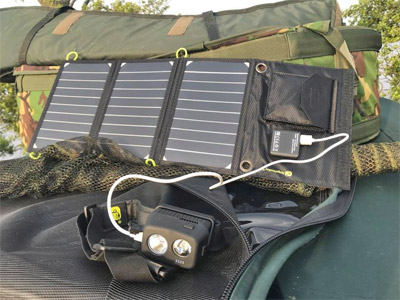 Twin 2.4A USB ports (3.2A max)
Automatically detects connected device
Automatically delivers optimal current
Weather-resistant outer
Compact, foldable design
Approximate dimensions:
Fully Extended: 60cm x 22.5cm x 1cm
Folded: 15cm x 22.5cm x 2cm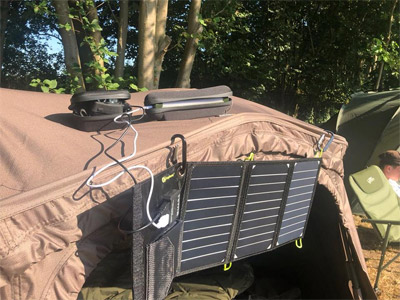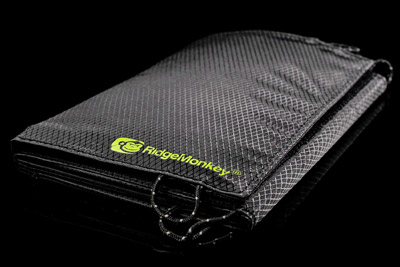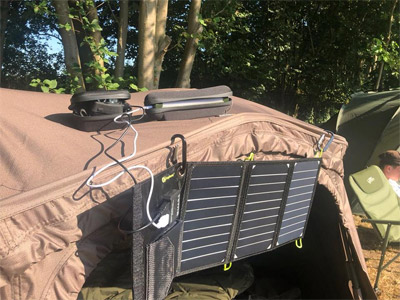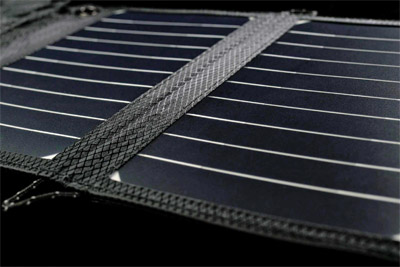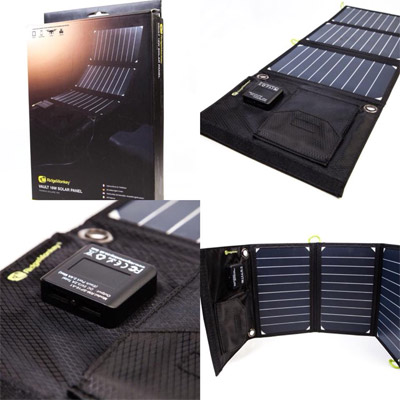 Customers who bought this item also bought :