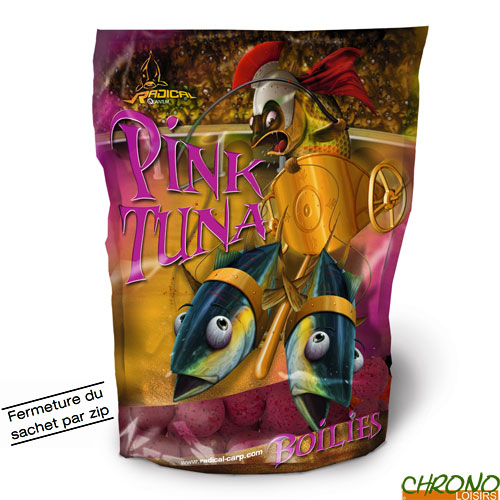 The Radical brand has been designed by experts for experts. Because know-how is born of experience and technique, Radical has relied on a team of specialists to achieve a degree of perfection that all enthusiasts seek.
Radical Pink Tuna Boilie 1kg 16mm
2
€
00
Radical Pink Tuna Boilie 1kg 16mm
Radical Pink Tuna Boilie 1kg 16mm
Pink and fishy – those are the attributes of our high-end boilie variety.
At times during testing, our team anglers were overrun with carp. Whether in southern France in high temperatures or late autumn in Germany, the Pink Tuna will impress with its incredible attraction in any water temperature.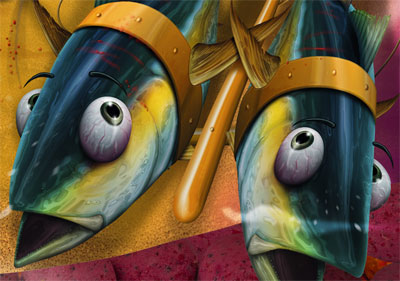 Why is that? The mixture of high-quality, protein-rich basic components is enhanced phenomenally with fish meal.
The striking colour also makes carp curious.
The result? Continuous buzzing from your bite alarms! Special long-session boilie, high level of attraction despite remaining on the hair rig for long periods.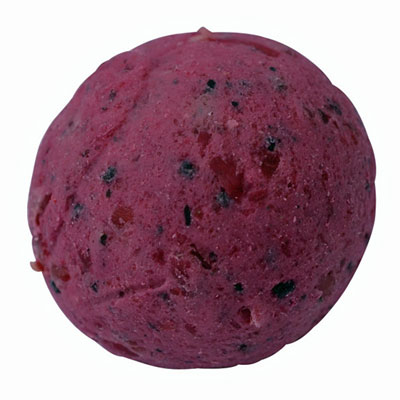 Zoom sur la bouillette qui contient de véritables petits morceaux de poissons pour un effet «crunch ».
Customers who bought this item also bought :