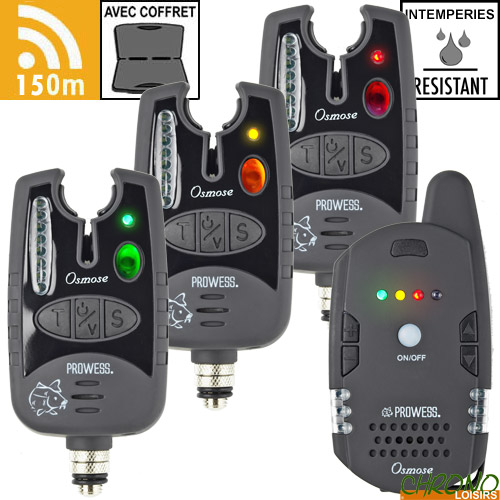 The Prowess brand continues its flight by proudly proposing its new range enriched with many new products. Prowess responds to your growing appetite for innovation.
Prowess Osmose 3 Bite Alarms Set
10
€
00

Prowess Osmose 3 Bite Alarms Set
Prowess Osmose 3 Bite Alarms Set
The new Osmose detection sets offer all the features needed for carp fishing, day and night and in any weather.
They are of course equipped with an electronic radio transmission system which works in association with the receiver. Adjusting the volume, the tone and sensitivity is done by pressing the central keys.
Several levels are accessible for very fine adjustments. Osmose detectors also have a back key differentiation system.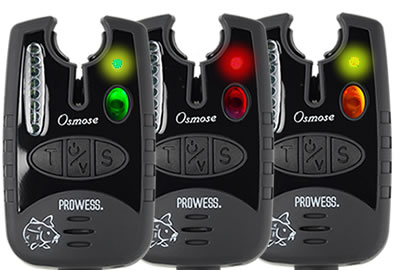 The retransmission of this data is reflected in a sound warning of a specific tone different from that emitted in the case of a classic key.
They also have a manual activation diode, which can be used for easier tracking of your rods set up at night. Below the case, there is a socket for receiving visual indicators of light keys.
Osmose detectors contain an internal memory that records the settings made by the user. These will be effective each time the unit is turned on.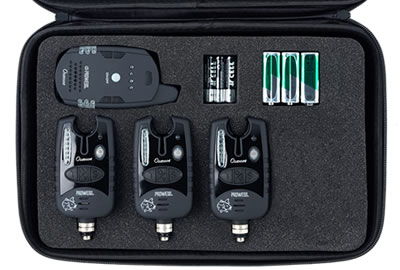 Bite Alarms + receiver set
Wireless transmission
Volume, tone, sensitivity adjustable
Luminous accessory socket
Night watch indicator
Vibrator mode on central
100% waterproof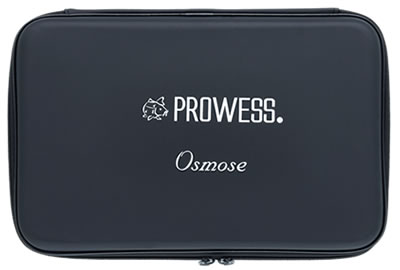 Customers who bought this item also bought :