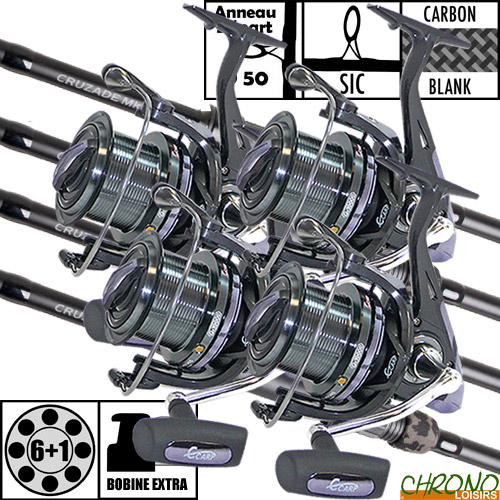 The concept conveyed by the Prologic brand is simple: develop quality fishing tackle for carp with an unambiguous approach. These are good products at affordable prices.
PROLOGIC CRUZADE MKII 13' GX 10000 SET (x4)
316
€
20
PROLOGIC CRUZADE MKII 13' GX 10000 SET (x4)
Prologic Cruzade MKII 13' GX 10000 Set (x4)
Prologic Cruzade MKII 50mm 13' 3.5lbs Rod
Designed by Prologic exclusively for Chronocarpe, this rod is perfect for demanding anglers.
It has enough power to allow you to make shots at impressive distances while maintaining enough flexibility to cushion the most violent rushes without risk of stall.
Equipped with a HM carbon blank (high module), Premium SIC rings and a luxury DPS reel seat, the Cruzade MKII will delight carp anglers practicing in a pond, lake or river.
Its sober and refined finish (matte black blank and glossy black ligature) is underlined by high-density EVA handles in "Urban Camo" color.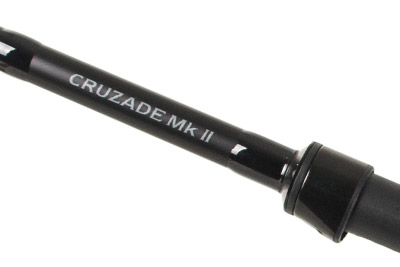 13 feet 3.5lbs
HM Carbon (high modulus)
2 sections
7 Premium Sic rings
DPS luxury reel seat
Black matte blank with black ligature and glossy varnish
Reverse fitting
50mm butt ring
High density EVA handle "Urban Camo"
Overall dimension: 201cm
Weight: 456g
Technical Informations

Length

Sections

Power

Rings

13' (390cm)
2
3.5lbs
SIC
Pleasant action on all sizes of fish.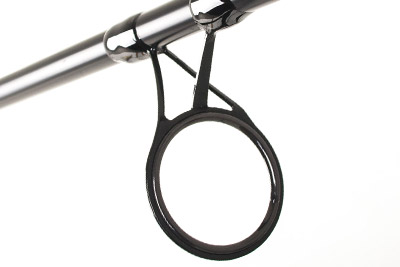 50mm butt ring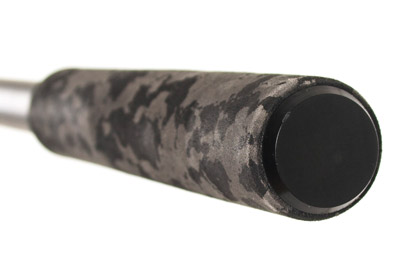 High density EVA Camo foam butt.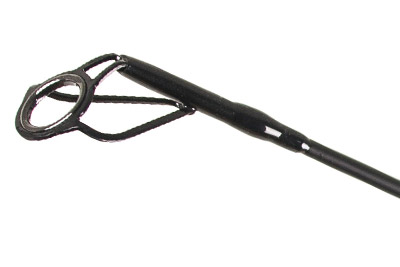 Over sized tip ring.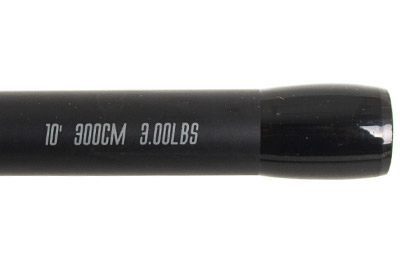 Silkscreen discrete length and power on each element.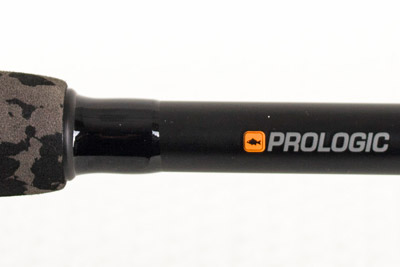 Discreet Prologic under the reel seat.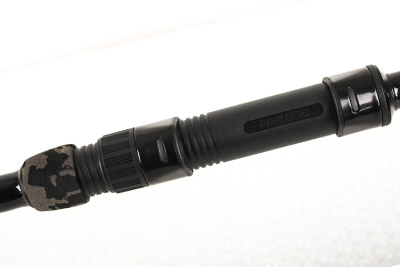 DPS deluxe reel seat.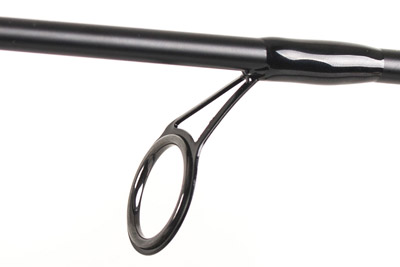 Eqquipped with 3 monoleg rings for a progressive
action.
Ccarp GX 10000 Reel
Here is a newcomer in the world of the reels GX10000 .
It stands out as a reel to launch long distance and has all the features that a high-end reel can bring. An attractive design, an ultra-light weight for its price, the GX10000 is the item 2016 .
The GX10000 is equipped with the winding system Double Breasted ultra slow oscillation allowing storage of absolutely perfect wire and win the few meters that make the difference when we already fishing at great distances.
Its hybrid mount made ​​of aluminum and graphite provides: balance, fluidity and precision.
It has 6 ball bearings + 1 roller positioned , two aluminum spool which is still an undeniable advantage in its domain, an anti infinite return, micrometric brake which made for a brake in the free position to a combat brake so very fast and very accurate.
Features :
forged aluminum spool
graphite frame with anti- corrosion treatment
Powerful and accurate micrometric front drag
Anti infinite return
reinforced drive wheels
anti- twist roller
Ambidextrous handle
Winding cross-wound
Double Worm Shaft Oscillation System
Combat Crank
Technicals informations

Ball Bearing


Ratio

TMV

Capacity

Spare Pool


Weight


6+1

4.6:1

102cm

350m / 0.35mm

470m / 0.30mm

1

575g
| Quantity | Ref | Name | + |
| --- | --- | --- | --- |
| 4 x | 202422 | Moulinet Ccarp GX 10000 | |
| 4 x | 251155 | CANNE PROLOGIC CRUZADE MKII 50MM 13' 3.5LBS | |
Customers who bought this item also bought :