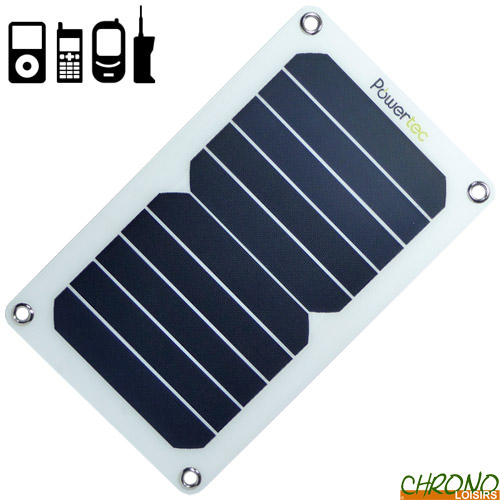 US technology, a "made in France" design. Powertec develops and manufactures portable solar chargers based on the latest "Made in USA" triple-junction soft amorphous photovoltaic cell technology... designed for the needs of the military and NASA.
POWERTEC SUNFLEX FLAP 5V 6W USB SOLAR PANEL
39
€
10
POWERTEC SUNFLEX FLAP 5V 6W USB SOLAR PANEL
Powertec flexible and foldable solar panels are lightweight, waterproof, unbreakable and have a high efficiency even in low light or high heat. They slip into your pocket or bag, always ready for use. The wide 5V range with a USB port will allow you to load in record time all your portable electronic devices from the smallest to the largest...
Powertec Sunflex Flap 5V 6W USB Solar Panel
The lightest and most powerful in the world ... 1000mA of power for 140g!
This flat charger uses Sunpower's very high efficiency (> 20% efficiency) solar cells.
It transforms light directly into 5V electricity and charges in a few hours the majority of devices equipped with a USB charger cable (Smartphones, GPS running watches, MP3 players, Camera Sport, Powerbank, etc ...).
The Flap 6W will accompany you during all your sessions!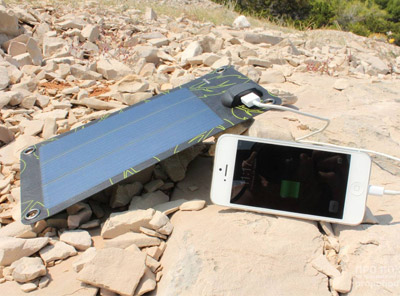 Features
Ultralight, water resistant, flexible and unbreakable
Slips on a bib (trail), clings to a backpack, attaches to the window (cupping)
Ideal for everyday use, for leisure and travel
Charge 5V devices with a USB charger cable (GPS, MP3, GSM ...)
Installs or attaches to any support
Specifications
Nominal Voltage USB Output: 5.2V
Intensity USB output: 1000 mA
Supplied with 2 holding cups and delivered in a reusable bag
3 years warranty
Dimensions : 26cm x 16cm x 0.1cm - Weight : 142g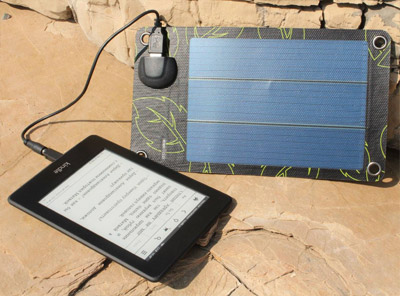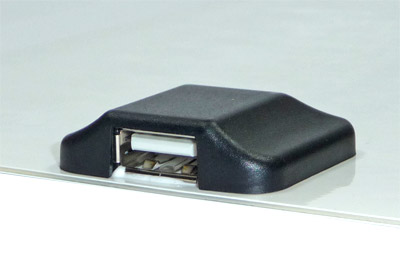 The USB socket of the new panels (white) is present on the back.
Packaging
Eager to prove its "green conscience", Powertec has redesigned the packaging blisters of its products. How to get rid of these plastic blisters?
To answer this current question, the company has designed a "smart" cardboard made of PEFC paper and printed in vegetable ink identifying each product and still allowing it to hang on the shelf.
What generate savings in production through a decrease in the number of materials, a reduction in weight during transport and removal of plastic. That's 65% less paper consumption, 60% less water, energy and fuel consumption. So much for the ecological impact.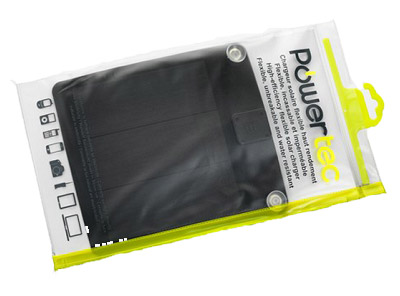 In 2012, at the launch of its new range including compact but heavier products, Powertec could no longer use these ecolo but fragile cartons.
Then came the idea of ​​reusable packaging: a PVC bag that by cutting the hook to hang on the shelves of our dealers would serve throughout the life of the product (and our panels are made to last very long) to conserve and protect all nomadic chargers ...
When we want, we can and when we can we want!
Customers who bought this item also bought :