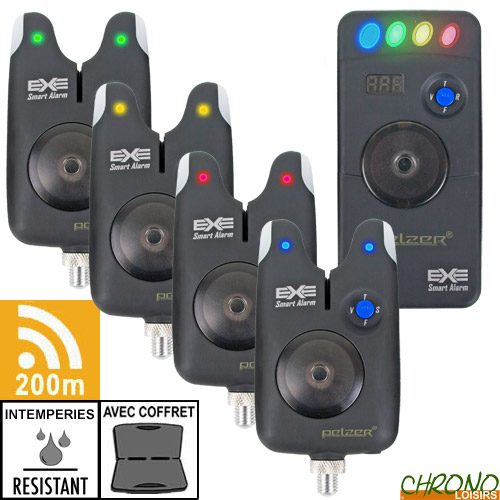 The Pelzer brand makes it a point of honor to offer robust, reliable and functional products, so that each session brings you even more pleasure and success! We are proud to offer you Pelzer products exclusively on the French market! And to all European carpanglers !
Pelzer Set 4 Bite Alarms Exe Smart B/G/Y/R
10
€
00
Pelzer Set 4 Bite Alarms Exe Smart B/G/Y/R
Pelzer Set 4 Bite Alarms Exe Smart B/G/Y/R
An easy to use bite alarm set with wireless digital receiver.
At each bite, a metric digital counter informs you of the length of line taken by the carp. A joystick allows you to easily program each configuration.
With so many different settings, you can adjust the functions to your own needs. The receiver has a vibration function and is very thin and slips perfectly into your pocket.
The EXE Smart Alarm is very energy efficient and works with 3 AAA batteries which also means a very low cost to use !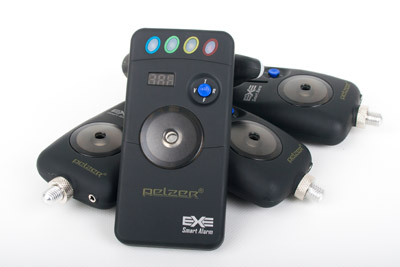 Slim and light design
Navigation joystick control
fishing line counter
Reliable up to 200m depending on environnement conditions
Multiple combinations of led light
Range test
Vibration
Night light
Volume 4 levels
Tone 8 levels
Sensivity 10 levels
Extension outlet
Settings joystick.
Accessories outlet.
Customers who bought this item also bought :