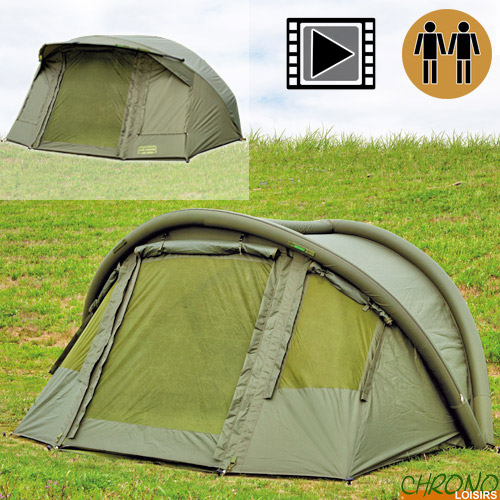 The Pelzer brand makes it a point of honor to offer robust, reliable and functional products, so that each session brings you even more pleasure and success! We are proud to offer you Pelzer products exclusively on the French market! And to all European carpanglers !
PELZER AIR DOME HYDRO 2 MAN BIWY (WITH OVERWRAP)
130
€
00
PELZER AIR DOME HYDRO 2 MAN BIWY (WITH OVERWRAP)
Pelzer Air Dome Hydro 2 man Biwy (with Overwrap)
The PELZER AIR DOME is the best PELZER bivvy ever!
The Air Dome 10.000 Bivvy doesn't use traditional style tent poles but a unique system of inflatable pressure tubes making this a quick and easy bivvy to errect.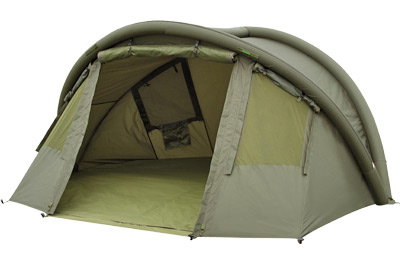 In fact one person could do this in 2 minutes - we've timed it! After the bivvy is setup, it is very easy to adjust or even move to another peg. Give yourself 3 more minutes and you could have the whole winterskin (overwrap) added too! PELZER AIR DOME 10.000 can also be set up on uneven ground - no more problems with bent or lost tent pegs and damaged mounts.
Tubes are added to the outside of the main bivvy for more head space and a thermal air buffer between the main bivvy and winterskin (overwrap) which reduces condensation.
Delivered with a double-action-pump, complete winterskin (overwrap), velcro detachable heavy PVC ground sheet and a spacious and robust carry bag.
Pump also can be used for deflating the air tubes.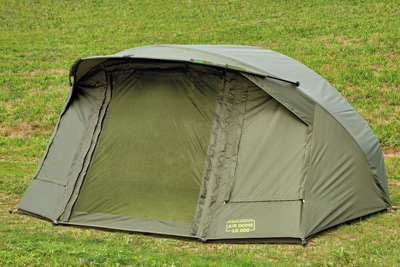 Technical specifications:
All stitchings are double sealed
Extra tough zippers
Package includes overwrap + double action pump
Hydrostatic Head 10.000 mm
Groundsheet made of 100% rustle free heavy PVC
Velcro rod holders
Extra strong tent pegs
Material: 90% polyester, 10% PVC
Folded dimensions : 85cm x 55cm x 50cm
Dimensions : 335cm x 295cm x 146cm - Weight complete : 18kg - Weight tent without winterskin incl. Ground cover: 13.5kg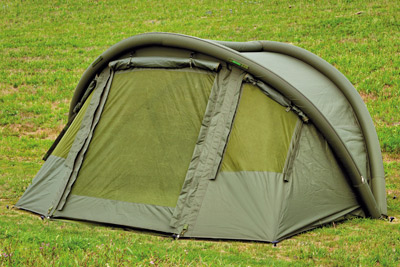 A stong and highly ventilable biwy thanks to its wide openings on the front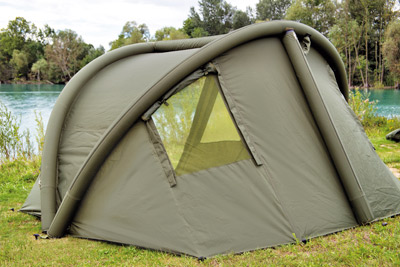 Rear openings to maximise the air flow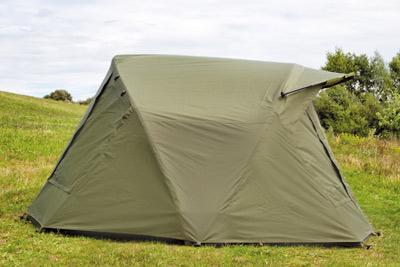 Overwrap supplied with the biwy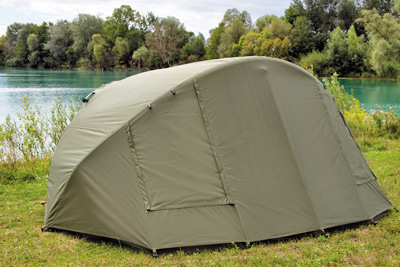 Rear openings corresponding to the biwy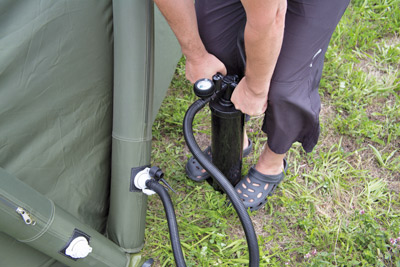 Air pump supplied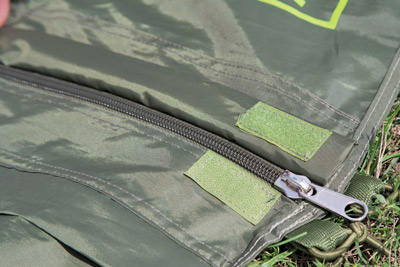 Robust zippers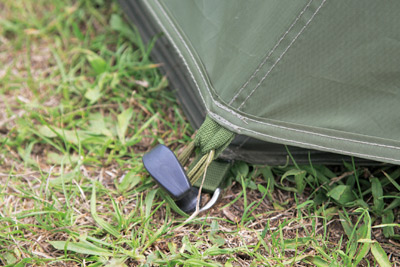 Supplied with reinforced T Pegs
Customers who bought this item also bought :