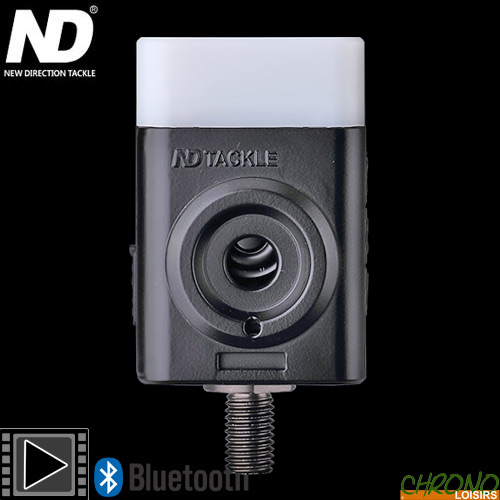 Created in 2009, New Direction's mission is to design state-of-the-art wireless detectors. Its goal is to become a market leader in the field of high-end bite alarms.
New Direction Air Light Sounder S8L


This product is part of the following categories:
New Direction Air Light Sounder S8L
New Direction Air Light Sounder S8L
The clue to the functions of the Air Light Sounder are in the name. The high-quality loudspeaker connects to your bite indicator and not only emits sounds, but also includes a light.
The light turns on automatically at a bite indication. You can set three colours (red, green, white) and the brightness can be adjusted in four levels. It can also be coupled with our Smart Band, which allows you to switch the light on and off. It is also an all-rounder in terms of adaptability, whether fitted to a bankstick or on a table, the Air Light Sounder always does a fine job.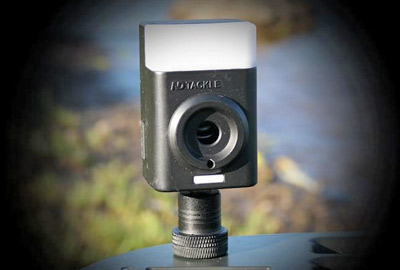 Color Adjustable: Red, White and Green
Lithium-Ion 1000mAh Battery
433MHz communication mode
IPX5 waterproof
Colour: Black
Material: ABS
Dimensions: 4cm x 3.5cm x 6.5cm - Weight: 80g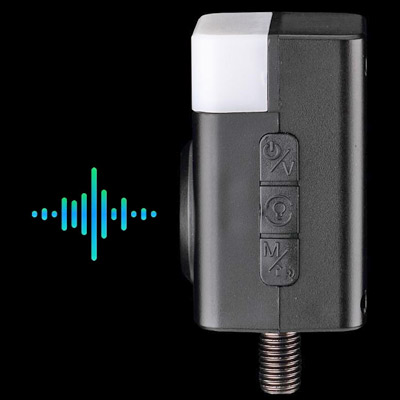 High Quality Cone Speaker: More range of Tone makes for a different sound experience. Volume: 0-100db.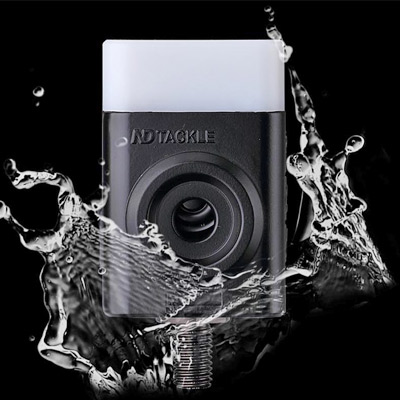 IPX5 - Waterproof: The rating IPX5 means it is protected against water jets from all angles. Note: Please don't directly put it into water.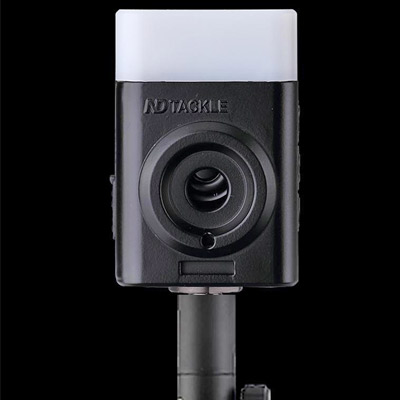 Fit with bankstick: It can fit with adjustable bankstick and perfecting your night catch photography.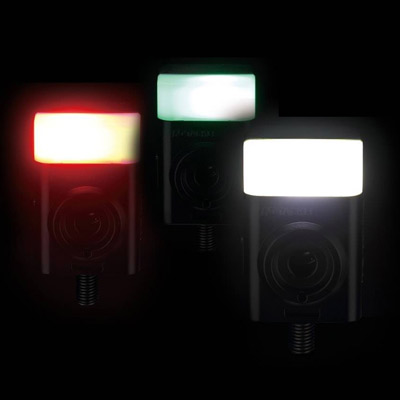 4 lighting modes & 4 brightness levels: White mode / Red mode / Green mode / Standby mode: Air light sounder will wake up When receiving control signals from other devices.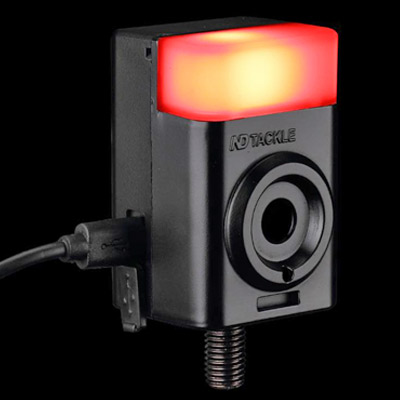 High Capacity Lithium-Ion Battery: It included a 1000mAh lithium-ion battery. More than 20 days of standby use.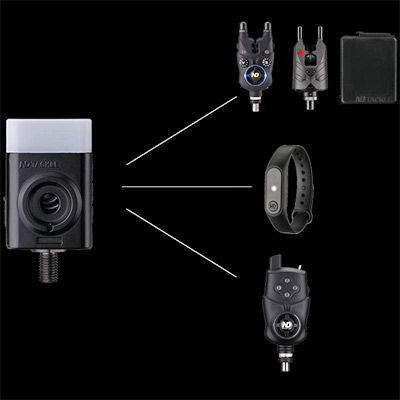 Link with your other ND Deceives: Air light sounder can link with ND bite alarms (S9/K9s/D9), TH9s (Motion Detector) and B9 (Smart Band).
Customers who bought this item also bought :