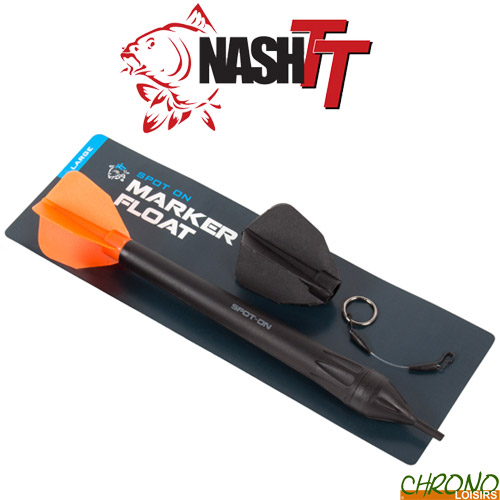 Today Nash is the largest brand dedicated to carp fishing, translating into high quality products the desires and needs of fishermen, a leading brand in the UK as well as in Europe and around the world for carp anglers from 32 different countries! Nash: Innovators from the beginning.
Nash Spot On Marker Float Large


Nash Spot On Marker Float Large
Nash Spot On Marker Float Large
Simply the best marker floats in the business - Spot On Markers rise when all others fail.
Featuring our patented internal line connection system that eliminates the age old problem of weed and debris clogging around a swivel, Spot On floats are the ultimate markers.
Fluted and tapered design for long range pin point accuracy including interchangeable fluoro orange and black vanes to ensure maximum visibility in all light conditions.
Supplied with an over sized low friction metal run ring with speed clip attached to a boom section to give a combined length of 12 inches for the most accurate depth measurement.
Customers who bought this item also bought :