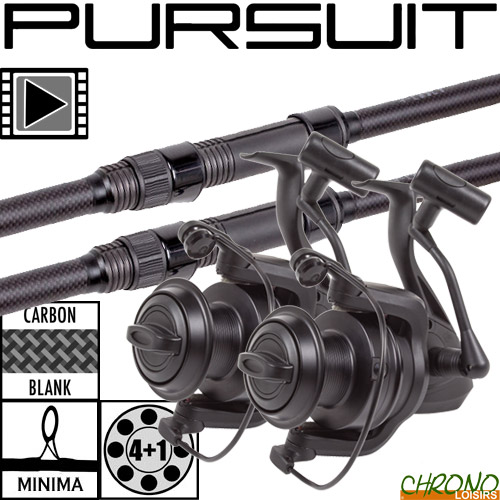 Today Nash is the largest brand dedicated to carp fishing, translating into high quality products the desires and needs of fishermen, a leading brand in the UK as well as in Europe and around the world for carp anglers from 32 different countries! Nash: Innovators from the beginning.
Nash Pursuit 12' 3.25lbs BP 10 Fast Drag Set (x2)
68
€
50
Nash Pursuit 12' 3.25lbs BP 10 Fast Drag Set (x2)
Nash Pursuit 12' 3.25lbs BP 10 Fast Drag Set (x2)
Legendary Nash Pursuit performance is back, true work horses worthy of the iconic name. Pursuits deliver crisp performance from virtually indestructible fast recovery low resin blanks.
Nash Pursuit Rod 12' 3.25lbs
Available in lengths and test curves to cover any situation from close quarter snag work to extreme range animal casting on the biggest venues and with a choice of Abbreviated, Shrink and Cork handle finishes there is a Pursuit to suit everyone's style.
Responding to the modern demands for greater power to control bigger fish, to cast heavy PVA bags and leads and tackle fast flows or snaggy and weedy environments the NR Pursuit range sees the introduction of 3.5 lb S (Stepped Up Special) models, with enhanced power through the butt section for when the pressure is really on.
Ten foot models have been developed specifically for the European market for boat work, combining practicality with extreme power and performance, tackling heavy flows, giant carp and the toughest swims with ease.
Kevin Nash also relaunches the classic Pursuit seven-footer to offer the same indestructible performance whether you are casting to distant margins or tackling carp in the tightest of spots.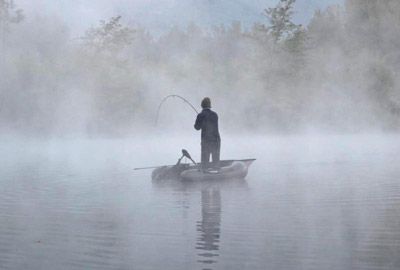 Low resin fast recovery advanced carbon blank with 3k weave design
Abbreviated handle
Increased power 3.5 lb S models (Stepped Up Specials)
10 ft 3 lb, 3.25 and 3.5 lb S models for boat work
Range includes dedicated 7 ft 3 lb Pursuit (Abbreviated handle only)
Tournament style reverse mounted Lo-fi rings for reduced line frap ups
Anti-frap flared tip ring design
Ergonomic low profile soft touch rubber reel seat
Matte black whippings with gloss black decals
Carbon line clip
Blank alignment markers
Laser etched butt caps with isotope slot on Cork and Shrink models
Minimal stripped down non slip butt with custom ball grip on Abbreviated models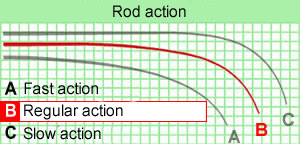 Informations techniques

Longueur

Brins

Puissance

Anneaux

12' (360cm)
2
3.25lbs
Minima Tournament
Stainless bearings, matte black finish and a seriously slick big carp big pit package.
Nash BP-10 Fast Drag Big Pit Reel
The matte black Nash BP-10 Fast Drag is a slick big pit and big carp package, with multi disc drag adjusting from free spool tension to fighting drag in less than one turn.
Level wind line lay and a long cast aluminium spool offer extreme range casting performance, with stainless steel ball bearings for rugged performance when tackling the hardest fighting fish.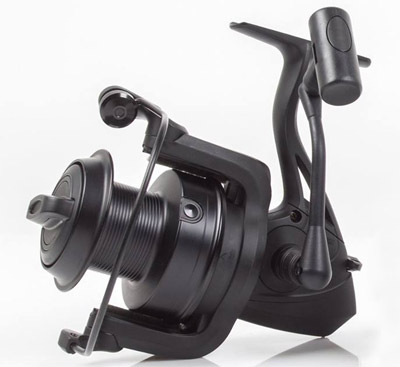 Matte Black Finish
Aluminium long cast spool
Fast drag
One touch folding handle
Dual Spot On line clips for precision casting
Stainless steel ball bearings
Line guard spool system
Level Wind line lay
Oversized line roller reduces line twist
CNC machined ergonomic handle with isotope slot
Informations techniques

Roulements

Ratio

TMV

Capacité

Bobine Sup.

Poids

4+1
4.9:1
NC
380m / 0.35mm
-
530g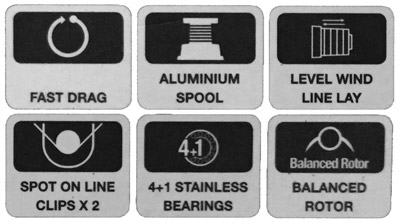 | Quantity | Ref | Name | + |
| --- | --- | --- | --- |
| 2 x | 251289 | Canne Nash Pursuit 50mm 12' 3.25lbs | |
| 2 x | 202473 | Moulinet Nash BP-10 Fast Drag Big Pit | |
Customers who bought this item also bought :