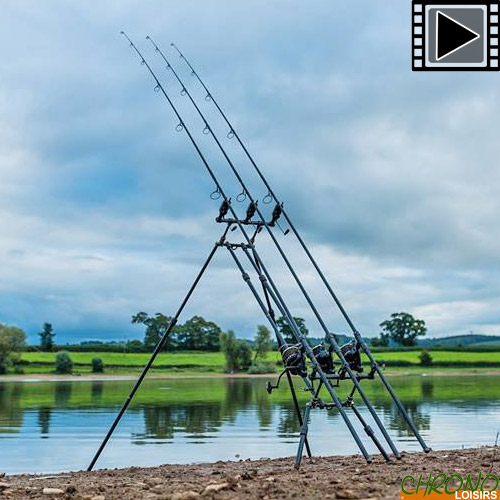 Today Nash is the largest brand dedicated to carp fishing, translating into high quality products the desires and needs of fishermen, a leading brand in the UK as well as in Europe and around the world for carp anglers from 32 different countries! Nash: Innovators from the beginning.
Nash Globetrotter Pod 3 rods
31
€
00
Nash Globetrotter Pod 3 rods
Nash Globetrotter Pod 3 rods
The most flexible pod design yet, the Globetrotter offers endless options for any swim or situation, from staying low profile on a small syndicate to extending the front legs to suit extreme natural venues like big rivers and inland seas. Yet the Globetrotter packs down into a tiny 60cm carry bag !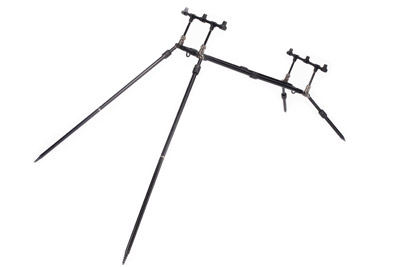 Loaded with neat Nash design touches the spring loaded ratchet leg lock assembly offers total flexibility for rod position and elevation. The twin extending main bar eliminates troublesome pod twist, completed with goal post style removable buzzer bars.
Detachable legs reduce transport dimensions for the carp angler who needs one solution without a Euro size package. Available in 3 Rod and 4 Rod options, Globetrotters are supplied with four short legs and two 36 inch (92cm) two piece extension legs for massive elevation where required but retaining the advantage of short packdown.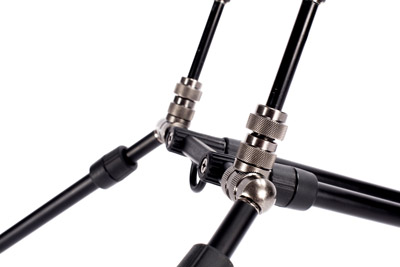 Pairs of 36 inch (92cm) extending legs to fit both 3 and 4 rod Globetrotter Pods - ideal for rod set ups in shallow margins or over difficult natural terrain such as rocky banks. Featuring the same short packdown advantage as the twin longer legs supplied with Globetrotters, a centre thread with compression collar reduces packdown size to less than 60cm.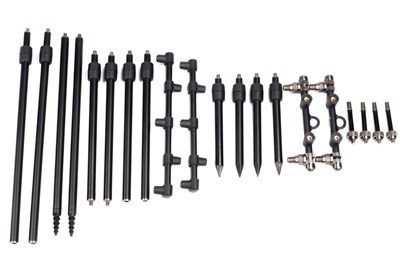 Spring loaded ratchet leg angle adjustment and lock, guaranteed zero slippage
Virtually infinite rod position options from horizontal to vertical
Supplied with fixed length buzzer bars for goal post style support
Extending parallel main bar assembly for non twist frame support
Four detachable adjustable legs, plus two 36 inch (92cm) two piece extension legs
Compression twist lock cams to adjust main bar and leg length
Moulded anchor brackets for bungee elastics or stabilising weights at each end
Matte black anodised finish
Includes unique roll up carry bag
Dimensions : Xcm x Xcm x Xcm - Poids : 4.5kg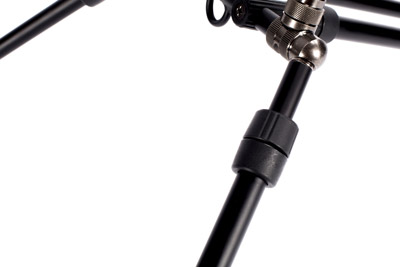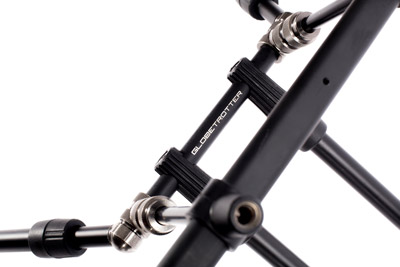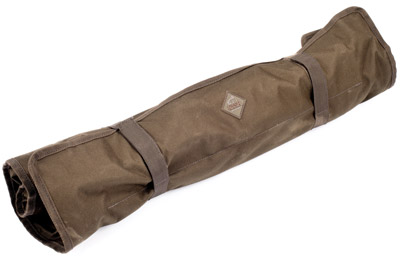 Customers who bought this item also bought :