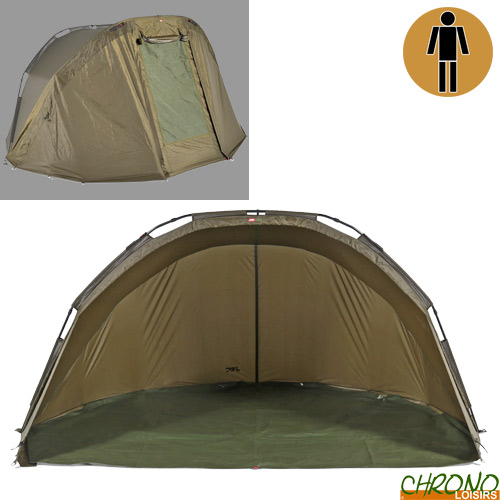 A new season is off to a flying start for the brand JRC because it is not the innovations that are missing! With a brand new logo, JRC offers this new season with an avalanche of new products. Whether Biwys, electronics or luggage, we have a safe bet that you will find your happiness.
JRC Defender Shelter (Shelter+ Front Multi Fit WP)
39
€
90
JRC Defender Shelter (Shelter+ Front Multi Fit WP)
JRC Defender Shelter (Shelter+ Front Multi Fit WP)
JRC Defender Shelter 1 man
Ideal for the short session or mobile angler, the Defender Shelter is very quick to erect and pack down, whilst also offering a very compact and lightweight transport package.
We even offer a range of fronts and an overwrap to compliment the Shelter to offer even greater protection against the elements and mosquitos.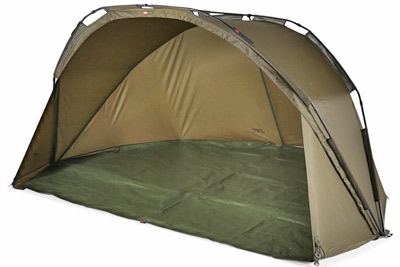 5,000HH 210D PU Coated Polyester
Taped seams
Front elasticated pegging point tensioners
Reinforced pegging points
Two, rigid, 5-section 16mm 6061 lightweight aluminium poles
Very practical design offering maximised internal space
Interlocking tension bars
Velcro rod retaining straps
Supplied with Heavy Duty T-pegs and carry bag
Tough and lightweight Velcro-in groundsheet
Tension bars included
Transport size : 90cm x 18cm
Complete with durable and easy access carry case
Dimensions : 280cm x 200cm x 135cm - Weight 5.5kg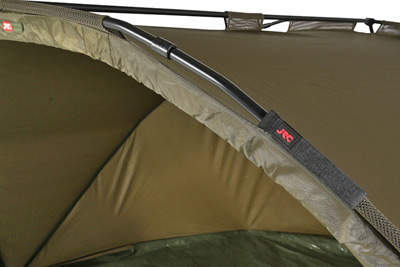 Velcro rod retaining straps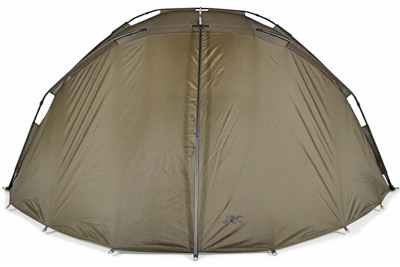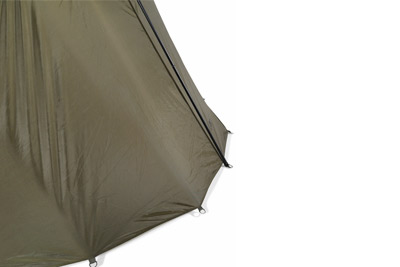 JRC Defender Shelter Multi Fit WP
Designed to fit most pram hood shelters on the market including the Defender version, this easy to fit front will turn your open fronted shelter into a fully protected bivvy in a matter of seconds.
The clever design fits over the front pole of your shelter and has an elastication tension system to keep it tight against the pole and bivvy material.
Once positioned all you need to do is peg it down and you have a full a bivvy complete with a door.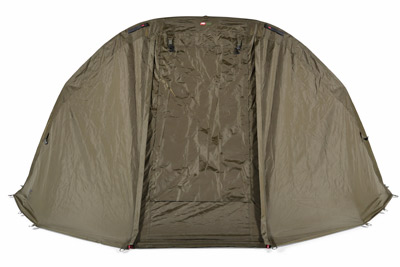 5,000HH 210D PU Coated Polyester
Compatible with most open fronted pramhood shelters
Wide profile roll-up zipped door with green and mozzi panel options
Velcro rod retaining straps
Fully elasticated seal with central and side attachment points
Reinforced dirt guard skirts
Supplied with heavy duty T-pegs
Transport dimensions : 40cm x 14cm
Complete with durable and easy access carry case
Dimensions : 280cm x 210cm x 135cm - Weight 1.8kg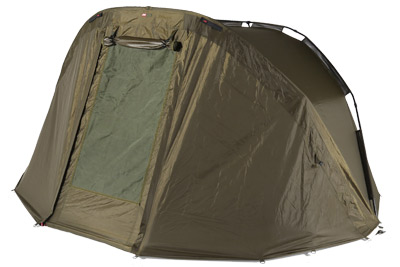 Wide profile roll-up zipped door with green and mozzi panel options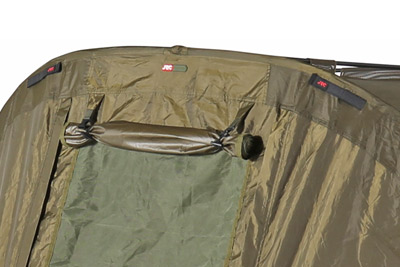 Velcro rod retaining straps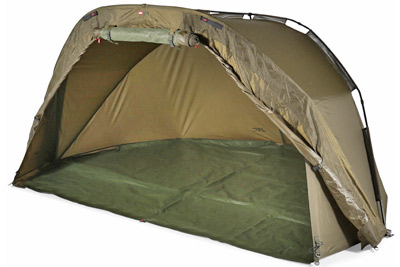 | Quantity | Ref | Name | + |
| --- | --- | --- | --- |
| 1 x | 217903 | Abri JRC Defender Shelter 1 place | |
| 1 x | 217904 | Façade Universelle JRC Defender Shelter Multi Fit WP | |
Customers who bought this item also bought :