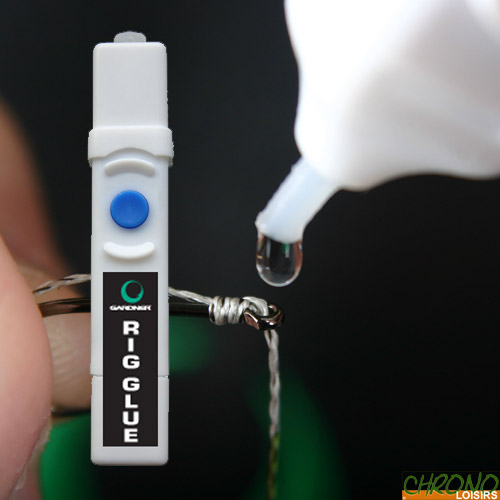 Innovation, quality and reliability are the foundation of the Gardner brand. This family-owned business is made up of a small team of hard-working employees who develop and provide products that will help you successfully hang beautiful fish.
Gardner Rig Glue Pen
Gardner Rig Glue Pen
Gardner Rig Glue Pen
New style high volume rig glue pen – perfect for a wide range of rig applications and tackle repairs.
Gardner rig glue is ideal for attaching small baits, cork or foam to hook shanks, etc. Also useful on knots, it will increase knot strength with both mono and braid by seeping in and preventing strangulation.
Use sparingly, especially on braids; one drop is often too much – try applying just a smear.
Features :
Contains 5 grams Cyanoacrylate (Super Glue) per pen.
Bonds instantly to virtually any surface.
Built-in sealant pin in lid prevents the glue from blocking the nozzle.
Customers who bought this item also bought :