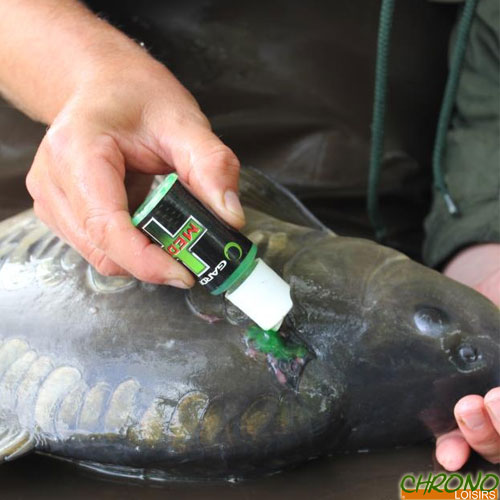 Innovation, quality and reliability are the foundation of the Gardner brand. This family-owned business is made up of a small team of hard-working employees who develop and provide products that will help you successfully hang beautiful fish.
Gardner Medic Plus 30ml
1
€
00

Gardner Medic Plus 30ml
Gardner Medic Plus 30ml
Gardner 'Medic Plus' is a scientifically developed one-step antiseptic gel designed for the treatment of sores, ulcers, hook holds, tears or any other external injuries.
This medicated anti-bacterial gel is manufactured to protect and treat areas from bacterial infection and aid the fish in healing. Medic Plus is ideal for treatment of all freshwater fish and is perfectly safe for application to all parts of the fish – mouth and body.
Medic Plus includes three powerful pharmaceutical (human grade) antiseptic ingredients: Cetylpyridinium Chloride, Benzalkonium Chloride and Acriflavine Hydrochloride.
Features :
Generously apply Medic Plus to any affected areas.
Gently massage the gel into the area with your fingertips.
As soon as Medic Plus has been applied you can release the fish back into the water.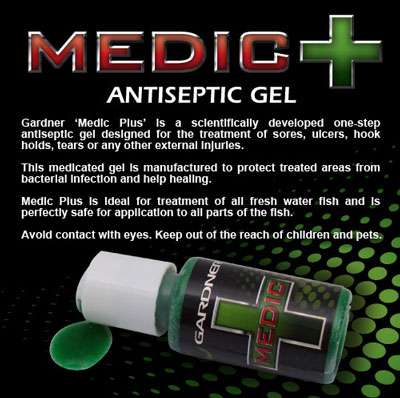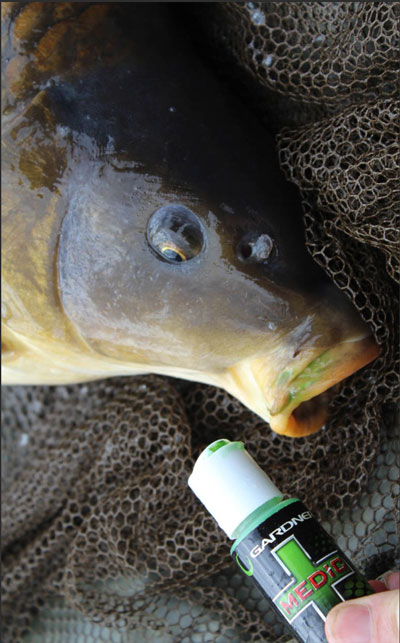 Customers who bought this item also bought :