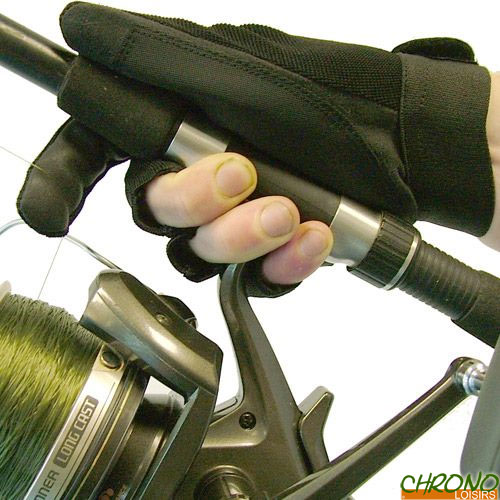 Innovation, quality and reliability are the foundation of the Gardner brand. This family-owned business is made up of a small team of hard-working employees who develop and provide products that will help you successfully hang beautiful fish.
Gardner Casting Glove


This product is part of the following categories:
Gardner Casting Glove
Gardner Casting Glove
Another original Gardner design – this dedicated casting glove has been specially designed for spodding, especially when they're using braided main line and also for anglers fishing venues where specialist long range casting is necessary to reach the fish.
Features :
The index finger has a double layer of leather to protect your finger when repetitively casting a spod, without impairing the 'feel' needed for consistently achieving the required accuracy and distance.
Twin layered leather over index finger protects whilst repetitive casting.
Padded anti-slip palm increases grip stopping the rod handle slipping your grip on the big chuck.
Available in either left or right handed versions.
Casting gloves are now available in two sizes – the original standard size (M) and new extra large size (XL).
Colour: Black.
Customers who bought this item also bought :