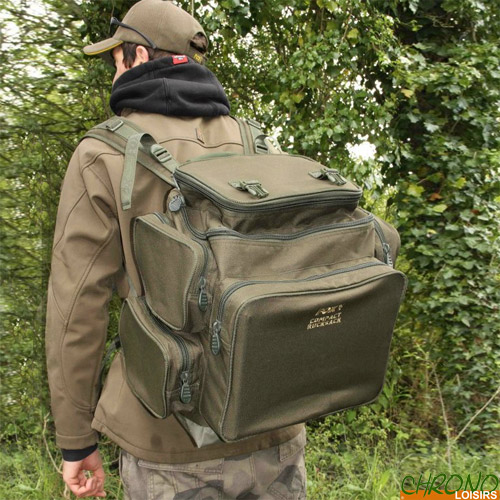 Fox is the largest distributor of specialized fishing tackle for carp. Who are the carp anglers who have never heard of products such as Swingers, FOX box systems, Microns. This is proof of a permanent desire for innovation and progress policy, both in design and in product development.
Fox Specialist Compact Rucksack
10
€
00
Fox Specialist Compact Rucksack
The new Fox Specialist product line was designed and developed in collaboration with Drennan Cup winner Julian Chidgey.
Fox Specialist Compact Rucksack
The Specialist range is expanded with a new practical backpack. It is equipped with five external pockets that have been designed to allow you to take only the essentials and that will allow you to optimize the storage of your belongings.
The outside of the large side pocket is equipped with a clever system of elastics that allows you to fix your front and rear spikes.
The size of the front pocket will allow you to accommodate a large F-Box and the one located on the top will allow you to house an F-Box Medium.
An external fixation system allows you to hang a small or medium sized landing mat to free your hands while you are on the move to your fishing spot.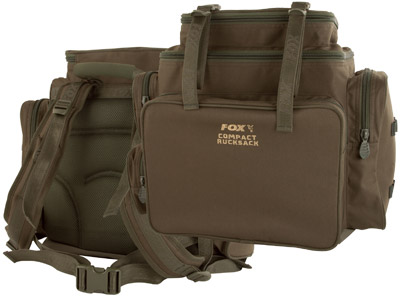 For added comfort, the Specialist Compact Rucksack is fully padded and features adjustable straps and an EVA carrying handle.
To prevent you from getting wet or damp after the morning dew or yesterday's rain, the bottom of the bag is reinforced with a waterproof material to prevent any rise after putting your backpack on the ground and for you facilitate maintenance.
The interior compartment with a volume of 35 liters is enough to house all the necessary accessories for a game of Stalking or a quick angling of a day.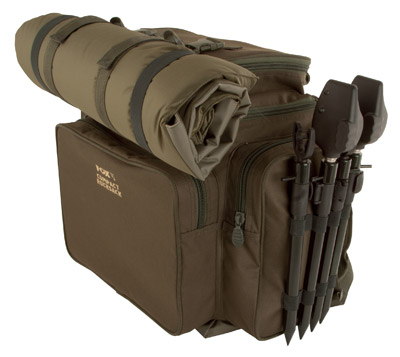 The Specialist Rucksack is designed to give you maximum storage capacity (delivered without accessories).
Inner compartment of 35 liters.
The front pocket is designed to receive a large F-Box.
The upper pocket is designed to receive an average F-Box.
Three side pockets to receive accessories.
Elastic strap for boilie spear or spades.
Fastening system designed to receive a receiving mattress.
EVA carrying handle
Adjustable and quilted shoulder straps.
Base of the bag in waterproof material
Dimension approx. of the main compartment (L * l * h): 35cm x 17cm x 35cm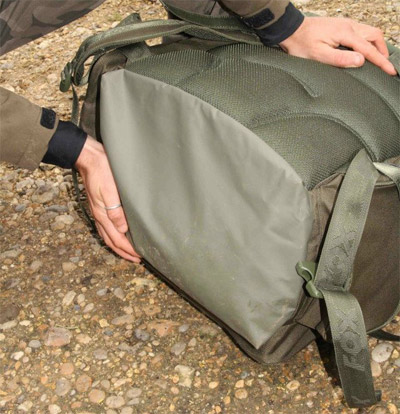 The bottom of the bag is waterproof and reinforced.
Ideal for stalking peaches or fast anglings.
Customers who bought this item also bought :