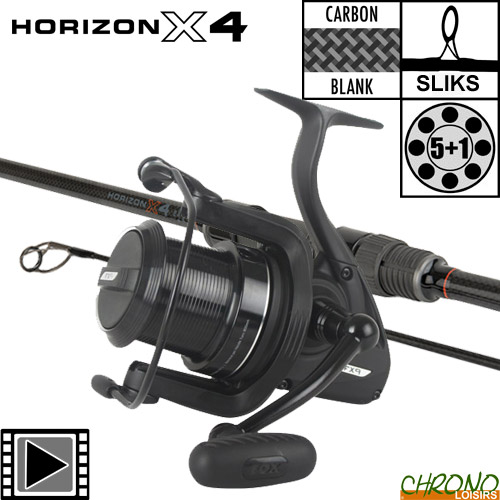 Fox is the largest distributor of specialized fishing tackle for carp. Who are the carp anglers who have never heard of products such as Swingers, FOX box systems, Microns. This is proof of a permanent desire for innovation and progress policy, both in design and in product development.
Fox Horizon X4 10' 3.5lbs FX9 Set
83
€
40
Fox Horizon X4 10' 3.5lbs FX9 Set
The design of the Fox rods is computer-assisted and fully realized in the Fox design offices in England, using the knowledge of some of Europe's most renowned fishermen and the most advanced materials and technologies (very low- resin grade carbons, thin and light blanks), which allowed us to create the ultimate range of carp rods.
Whatever your budget and your expectations, you will find in this range the rod you need, the one with which you will become one; a rod that will behave exactly as you expect each time. From the exceptional launch tool that is the Horizon XT K to the new Warrior S, Fox rods have never been so successful.
Fox Horizon X4 10' 3.5lbs FX9 Set
Fox Horizon X4 Rod 10' 3.5lbs
The new Horizon X4 rods benefit from a high modulus, multi-directional carbon construction with a full 2K weave wrap, resulting in a lightweight, crisp action.
Anti-tangle guides
Fuji 18mm
DPS reel seat
Gloss Finish
Understated cosmetics
Abbreviated
High modulus carbon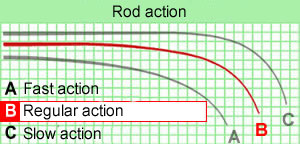 Technical Informations

Lenght

Parts

Test Curve

Rings

10' (300cm)
2
3.5lbs
SLIKS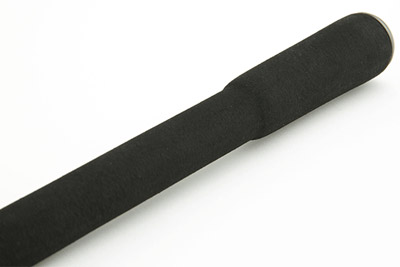 Abbreviated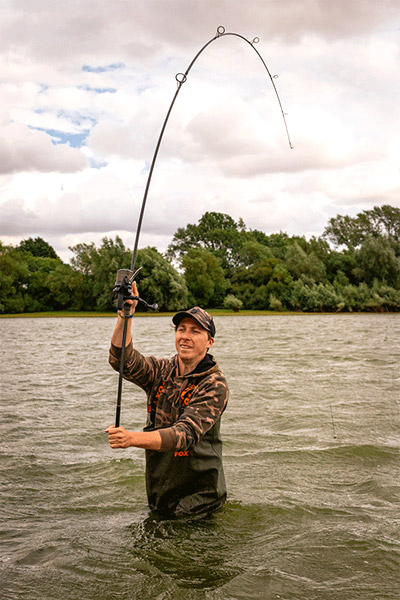 Fox FX9
Following on from the mind-blowing success of the Fox FX11 reel, we have now produced a scaled down version to meet the demands of thousands of anglers across Europe who loved the FX11's looks and performance but wanted something that little bit smaller for more intimate venues where long range fishing isn't required – the result was this breathtaking FX9...
The FX9 benefits from all of the great features as the larger FX11 including the super-slow oscillation for impeccable line lay and Quick Clutch on the front of the reel.
Due to the FX9's smaller size and lighter weight it balances perfectly with smaller, lower test curve rods and really has to been seen in the flesh to be truly appreciated.
Features :
Super-slow oscillation
80cm of line retrieved per handle turn
Quick Clutch with grit guard
Hardwearing, graphite body, with minimalist matt black styling and discreet silver trims
Rotor brake
Anti-backlash system
Micro line lay adjustment
Rotor line guard
Slim black handle
2 Range Casting Line Clips – one black, one silver
CNS System
Rotor Balanced Profile
Twist free roller
Mesh-Tech gearing system
Pro cast lip on spool
5 stainless steel ball bearings + 1 roller bearing
Weighs just 560g!
Gear ratio 4.6:1
Technicals Informations


Ball Bearing


Ratio

TMV

Capacity

Spare Pool


Weight


5+1

4.6:1

80cm

280m / 0.35mm

-

560g
| Quantity | Ref | Name | + |
| --- | --- | --- | --- |
| 1 x | 251437 | Canne Fox Horizon X4 10' 3.5lbs | |
| 1 x | 202427 | Moulinet Fox FX9 | |
Customers who bought this item also bought :