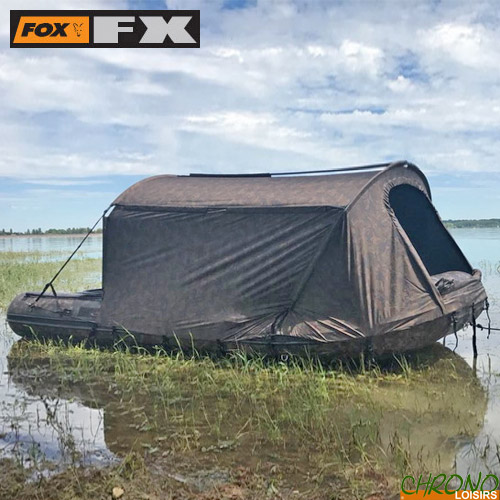 Fox is the largest distributor of specialized fishing tackle for carp. Who are the carp anglers who have never heard of products such as Swingers, FOX box systems, Microns. This is proof of a permanent desire for innovation and progress policy, both in design and in product development.
Fox FX420 Camo Inflatable Boat Alu Floor + Biwy
200
€
00
Fox FX420 Camo Inflatable Boat Alu Floor + Biwy
Following the huge success of our FX range of inflatable boats, we have been inundated with requests from anglers across Europe to produce a boat bivvy that is capable of meeting the demands of the modern carp angler. The result is the FX420 Boat Bivvy…
Fox FX420 Camo Inflatable Boat Alu Floor + Biwy
A safe, effective and comfortable way to follow fish on large expanses of water !!! Designed specifically to accommodate our embedded bivvy concept to offer a complete package.
The boat is equipped with built-in stainless steel biwy anchor points, an independent inflatable keel ensures increased stability.
Designed for life on the water, it has a full black aluminum floor, which makes it solid, more stable and lighter.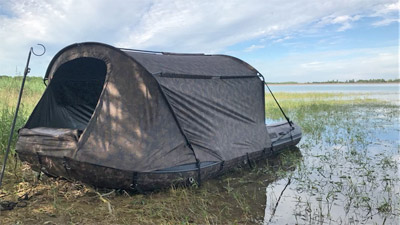 It is also equipped with reinforced rails on the sides and bottom for maximum protection as well as an adjustable rail bench.
The biwy has a rear entrance equipped with an integral zipper that allows the user to choose between a solid camo panel or a camo mosquito net.
It is designed to accommodate a compact, standard or even XL length bedchair, or a compact bedchair (like the Flatliter compact) in the width direction.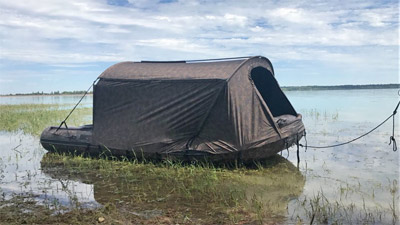 0.9mm reinforced shell fabric with exclusive Fox camouflage finish
Length of 4.2m with internal dimensions optimized for maximum useful volume
Integral black aluminum floor
Additional carrying handles
Black oars with square pallet for more performance
Stainless steel anchor / tow point
Sealed rear panel with reinforced anchor points for engine and echo sounder
Designed for anchoring on the supplied FX420 camo boat
Equipped with aluminum structure and reinforcement masts
Fox Camo Ventec Rip Stop Cloth Construction (Hydrostatic Head 20 000mm)
Internal storage compartments for "above ground" storage
Front ventilation panels for better air circulation
Dimensions of the boat folded : 155cm x 70cm x 45cm
Dimensions of the floor folded : 127cm x 70cm x 15cm - Total weight : 108 kg (boat 70kg, floor 38kg)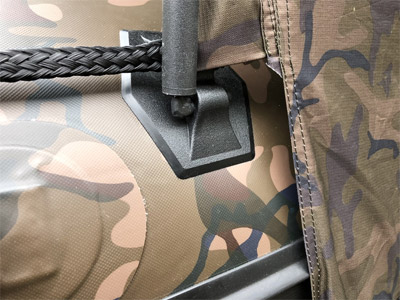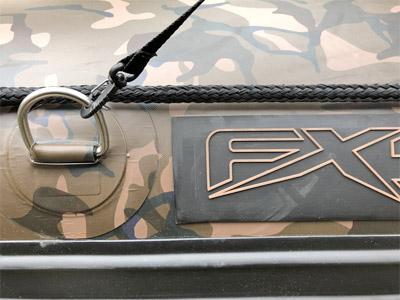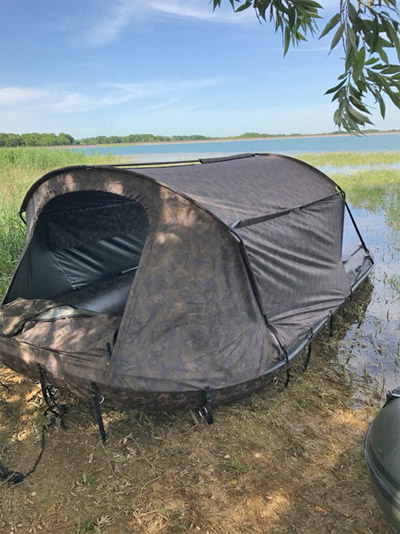 Customers who bought this item also bought :