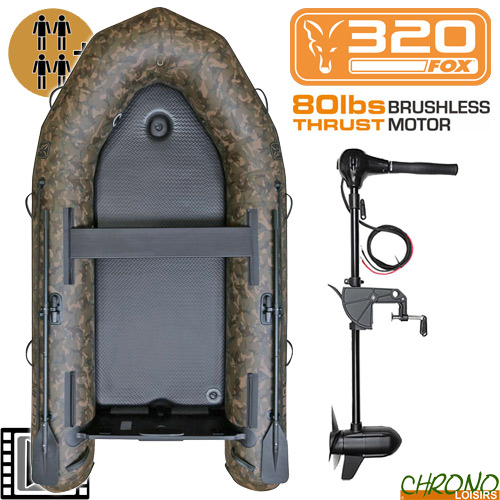 Fox is the largest distributor of specialized fishing tackle for carp. Who are the carp anglers who have never heard of products such as Swingers, FOX box systems, Microns. This is proof of a permanent desire for innovation and progress policy, both in design and in product development.
Fox Boat 320 Camo Air Floor FX Pro 80lbs Navigation Pack
109
€
00
Fox Boat 320 Camo Air Floor FX Pro 80lbs Navigation Pack
Fox Boat 320 Camo Air Floor FX Pro 80lbs Navigation Pack
Following strong demand from carp anglers from all over Europe, Fox is finally launching its new inflatable boat range. All our models are the fruit of a long evolution to offer you the best boats available.
Fox Boat 320 Camo Air Floor
Fans of boat fishing or boat drop off will be served thanks to the new FOX Boat range. With an outside dimension of 320cm in length and 172cm wide, this boat is the ideal ally for big fishing sessions.
This new model is designed to bring even more stability to the water and more space than the previous FX320 version.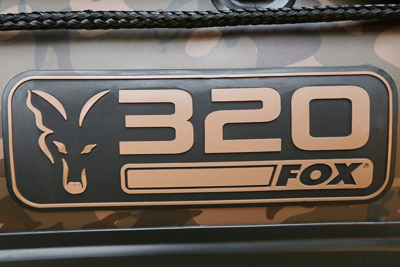 Equipped with 5 double high pressure valves (3 air chambers + keel + high pressure inflatable floor), it will guarantee you optimum protection and safety during each of its uses. Great novelty on the entire Fox FX range, a safety valve has appeared throughout the range to prevent over-inflation or overpressure.
The Fox Boat 320 is made from a 0.9mm thick camo thick canvas and has a solid transom that will allow you to use with all types of engine (electric or thermal up to 15hp).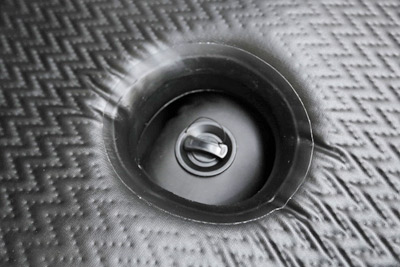 Its rigid and reinforced inflatable floor provides great stability and resistance to any event. Its independent inflatable keel will allow you to easily split the water, especially if you use a gasoline engine. The lower part of the transom is equipped with a self-draining system for quick evacuation of water.
To increase the longevity of the boat, it has reinforcement strips on the parts most subject to friction (on the sides and below).
Designed by carp anglers for carp anglers, the Fox Boat 320 has strategically placed carry handles (unlike most inflatable boats on the market).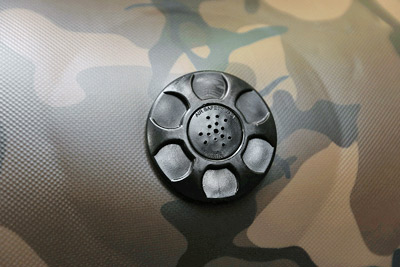 New Security overpressure valve
Gives increased stability and usable space compared to previous FX320 model
Perfect for large lakes and rivers in extreme conditions
Rounded end tubes give greater stability on the water whilst also providing increased internal space
Large 'V' Keel for ultimate navigation
Increased bow angle for smoother navigation in waves
Extra wide inner for more comfort
9mm strong fabric available in the unique Fox Camo or Green
Aluminium and Air Deck floor options available
Green Air Deck on green boats and black on camo boats
Unique Fox Multi Bar enables use with all floor options
Three chamber system
Security overpressure valve
Reinforcements on underside of boat for added protection
Strategically placed handles make boat balanced when carrying
Additional extra strong grab handle at the rear that can also be used to hold your landing net handle
Unique split sliding seat rail for easy use
Black aluminium oars and lightweight black aluminium seat
Black Ply Wood transom with protective moulded motor mount
2 x moulded echo sounder mounts
Stainless steel towing and anchor point
Reinforced side rails for maximum boat protection
Supplied with foot pump, repair kit and valve key
Dimensions : 320cm x 172cm x 32cm – Weight : 37.5kg (+10.1kg air floor)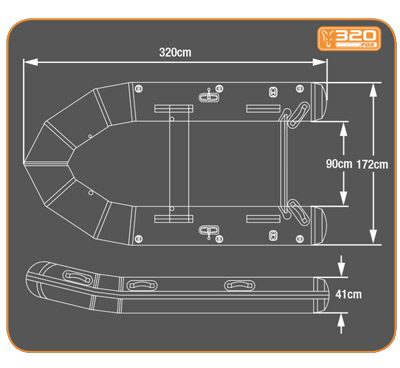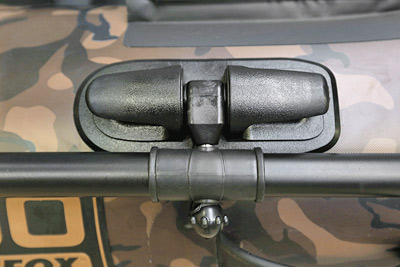 Black oars on all the Fox Boat range

HP Valves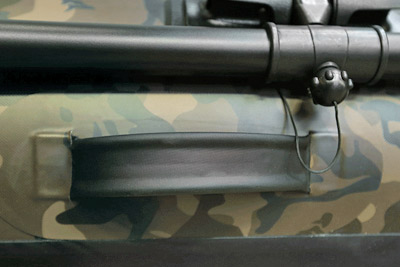 Strategically placed handles make boat balanced when carrying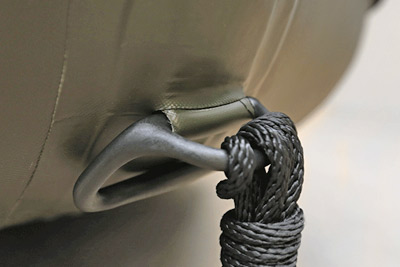 Black PVC towing and anchor point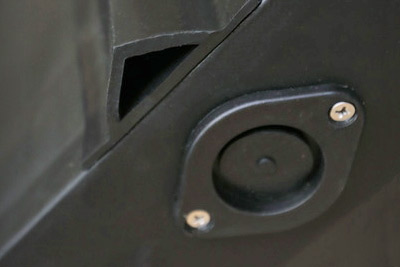 Built-in rubber Keel for better navigation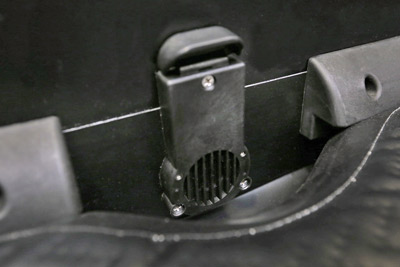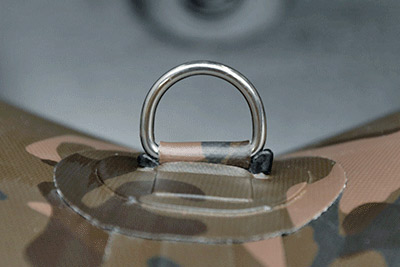 Stainless steel towing and anchor point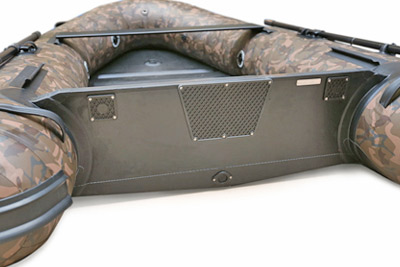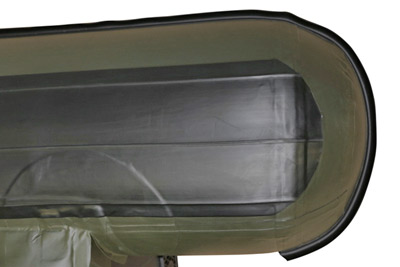 Reinforcements on underside of boat for added protection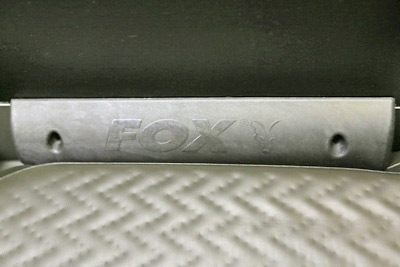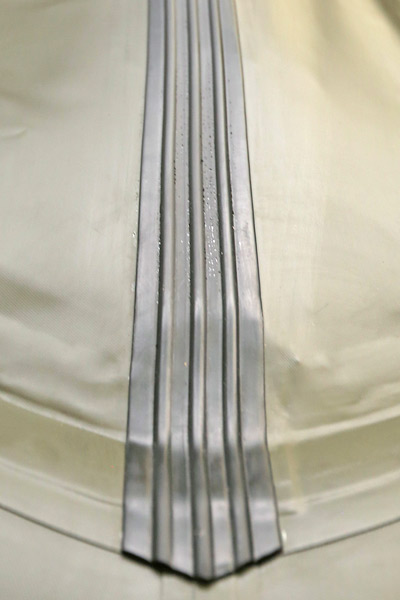 Protected keel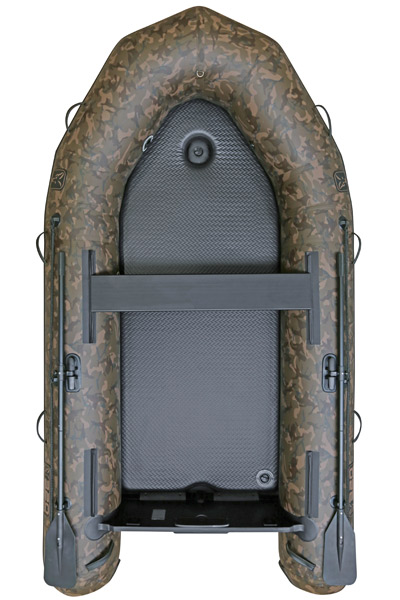 Fox Brushless Motor 80lbs 12V BL Engine
80lb brushless thrust for use with large boats in strong winds, features latest in brushless 12Volt long term technology. High efficiency technology with NdFeb Magnet.
65% more efficient than standard electric motor, 17% more efficient than known brushless technology.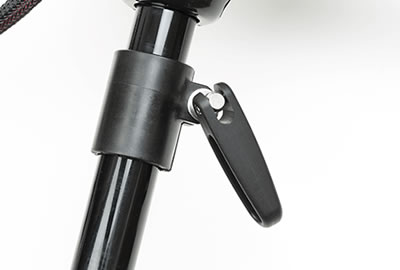 Volt LED indicator
Water cooled
Low battery protection
Overheating protection
Low current starting
Rotation protection
Infinitely variable gears/gearless
Quick 'one-touch' release shaft with multiple angle fixings
Extendable aluminium transom mount
Stainless steel long life fittings
Black strong glass fibre shaft
Total length: 115cm
Poly carbonate 3-blade prop
Aluminium motor housing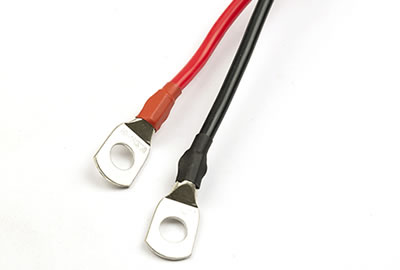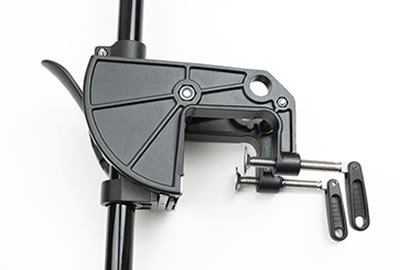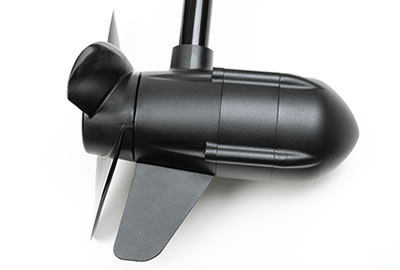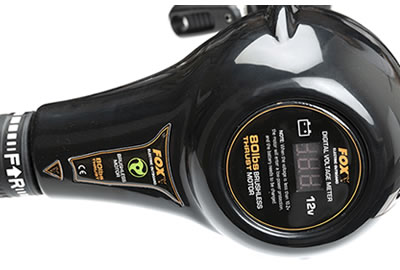 | Quantity | Ref | Name | + |
| --- | --- | --- | --- |
| 1 x | 219298 | Bateau Gonflable Fox Boat 320 Camo Plancher Air | |
| 1 x | 219271 | Moteur Electrique Fox Brushless Motor 80lbs 12V | |
Customers who bought this item also bought :