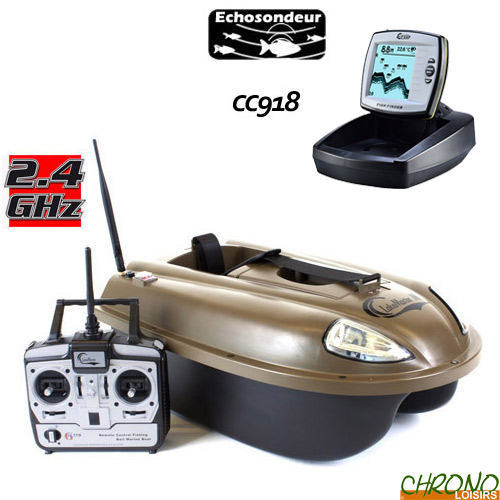 For the purchase of this item, discover your gift !
Faith is a carp brand that develops products for all enthusiastic carp anglers. Faith puts good products on the market at an affordable price so that carp fishing with quality products is available to everyone! When you go carp fishing and want to buy good products for a nice price, then you choose Faith.
Faith Lakemaster M1 Bait Boat CC918
129
€
00
Faith Lakemaster M1 Bait Boat CC918
Faith Lakemaster M1 Bait Boat CC918
Faith Lakemaster M1 Bait Boat
With the Lakemaster M1 Feed Boat you can fish easily and easily on cuttings where you can not come ! This compact bait boat is equipped with hook release clip, bright lighting, a double drive, handy carry strap and a capacity of 2kg.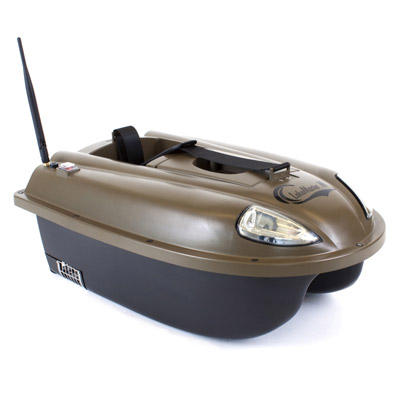 Do you want to fish and feed easily at great distances? Then the Lakemaster M1 is a great bait boat that you can help with! With this bait boat you can easily transport up to 2 kilos of feed to cuttings at very great distances.
The Lakemaster M1 is a compact bait boat for almost every Dutch water! Then you will find the hull with double float stable in the water and you can easily sail to the right spot. The boat is equipped with a single pin to hook up your fitting during the sailing so that you can drop it off your feed.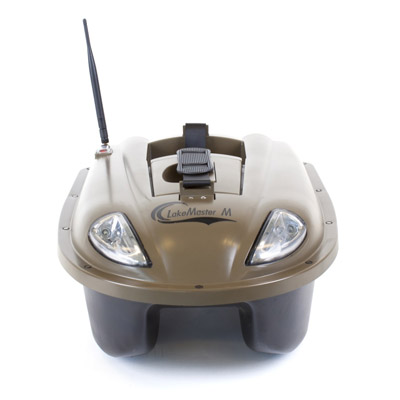 Thanks to the bright lights you can also see exactly what happens on the water in the dark! The headlights provide sufficient visibility along the edges and the LEDs on the back show the battery voltage.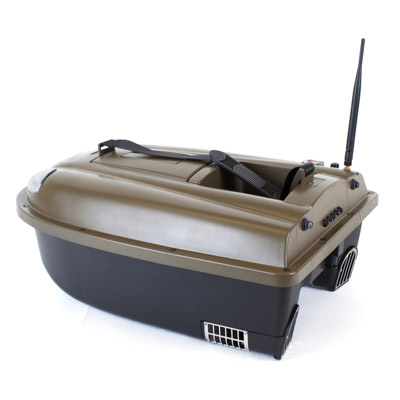 Sturdy and compact front boat for almost every Dutch water
Double screw with protective cover against dirt
Capacity of no less than two kilos of feed
Hook release to drop your assembly loose from the feed
Reach up to 400 meters
Bright lights to find your spot in the dark
Includes carrying strap, battery and remote control
Contents of priming : 2kg
Color Green
Maximum range : 400m
Battery Type : Lead-acid 12V9AH
Dimensions : 55cm x 38cm x 23cm - Weight : 7.8kg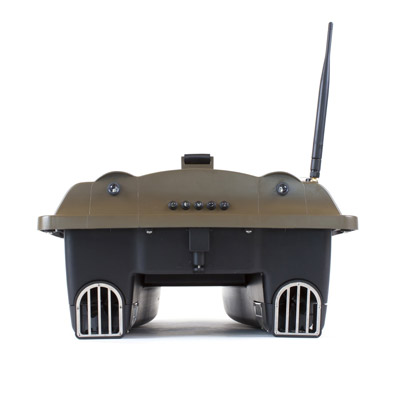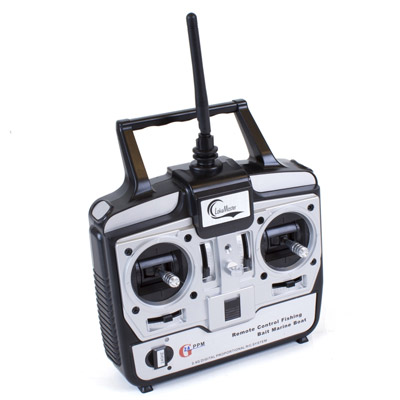 Click here to download the user manual
Ccarp Bait Boat Fish Finder Lucky CC918
Display: high contrast FSTN LCD
4-level grayscale. 160V X 132H
Power output (RMS) : 100 W
Power output (peak-to-peak) : 800 W
Operating frequency : 125 kHz
Sonar coverage(wireless): 90 degrees at 125 kHz
Depth Units: Meters/Feet
Depth capability : 135feet
Wireless operating range: Up to 980 feet
Target separation: 2.5 inches
Fresh/Salt Water Environment
Temperature sensor: included in transducer
Operational Temperature : From -10C to 50C (14 Fto122 F)
Power input : 10 to 20 V DC / 8 AA alkaline battery
Unit mounting : Portable case
Clear fish icon, fish alarm
Operational wireless Frequency : 433.93mHz
Wireless signal tower battery requirement: 10 to 20 V DC
Memory : Built –in memory stores sonar setting when the unit is turned off
Click here to download the user manual
| Quantity | Ref | Name | + |
| --- | --- | --- | --- |
| 1 x | 213438 | Bateau Amorceur Faith Lakemaster M1 | |
| 1 x | 213451 | Kit Echosondeur Bateau Amorceur Ccarp Lucky CC918 | |
Customers who bought this item also bought :