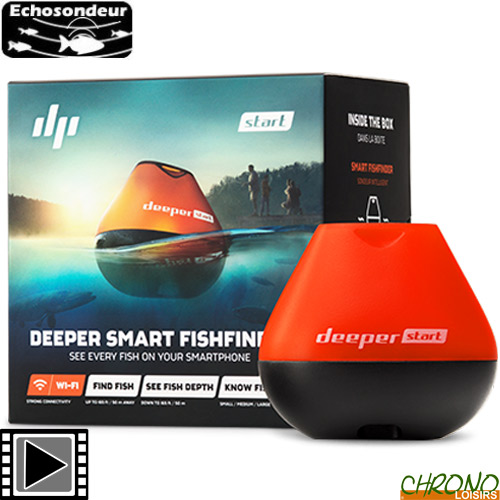 A true revolution in the field of wireless sounders, Deeper has established itself thanks to the technologies it has successfully developed and the precision of its devices. Leading carp specialists are already using it to track specimens and optimize their fishing all over Europe!
Deeper Start Sonar


This product is part of the following categories:
Deeper Start Sonar
Deeper Start Sonar
If you are looking for a perfect fishing gadget for your family holiday, friends' weekend away or those fishing trips once in a blue moon, then look no further !
The castable Deeper START fish finder is now better than ever: we've updated the firmware, so you can cast further with quicker, more reliable and longer-range Wi-Fi connection. Locate fish faster with an easy to understand display, clear vegetation and bottom contour visuals.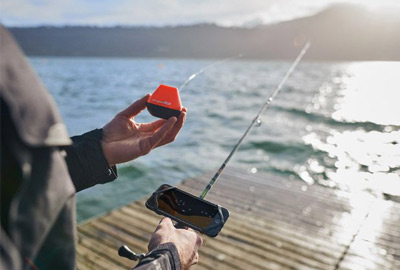 Families : The Deeper START fish finder determines fish location and bottom vegetation so your kids not only find fish, they learn about science and nature in the process. It creates excitement, gets kids outdoors and keeps them motivated, while you feel great making your "family time" experience a better one.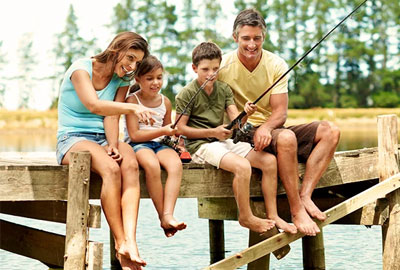 Friends : Whether you're a group of two or ten, the Deeper START fish finder helps you find the perfect place to fish so you can spend more time catching, comparing and chilling with friends. Fish into the night by utilizing the START's automated flashing light. Fishing + friends = Good times.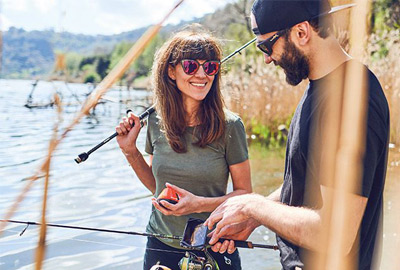 Casual Anglers : Whether you're a weekend warrior or out for the occasional "me time" trip, the Deeper START fish finder is perfect for recreational fishing from the dock, shore or bank. It determines fish location, bottom structure and vegetation so you spend less time looking and more time catching and relaxing.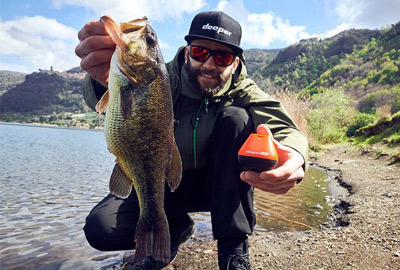 Material : ABS
Compatibility :From iOS 12.0 and Android 5.0 to the latest iOS and Android devices
Sonar Type :Single beam Frequency (Beam cone) 120 kHz, 40°
Depth Range : Max/Min Max 165ft / 50 m, Min 1.6ft / 0.5 m
Sonar Scan rate : 10 scans per second
Operating Temperature : 0°C to 40°C/32°F to 104°F
Internal Battery : Lithium Polymer, 3.7V Rechargeable, 850mAh
Power Supply input (for charging battery) : 5V DC, 650mA max
Power Adapter (not included in the box, recommended) : Input AC 110V/240V. Output Micro USB A, 5V 450mA
Connection type :
Wireless Wi-Fi connection
802.11 b/g 2.412GHz 1channel
802.11 b max TX power +20dBm, sensitivity -91dBm
802.11 g max TX power +17dBm, sensitivity -75dBm
Connection Range : Up to at least 165ft / 50m. Range depends on the OS and smartphone model
Battery Life : Up to 6 hours
Charging Time : 2.5 hours
Color : Black and Orange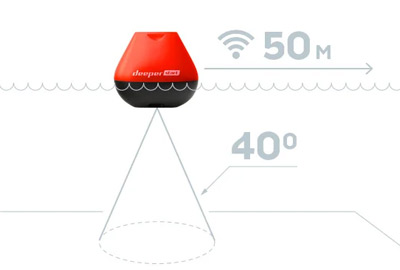 Easily locate fish, discover vegetation and determine bottom contour just by casting. The powerful 40° sonar beam covers a wide area of water, so you'll never miss a fish.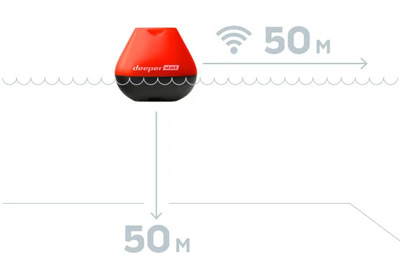 The Wi-Fi connection gives faster data transfer and rock-solid connectivity up to 50 m / 165 ft., so you'll never miss a spot.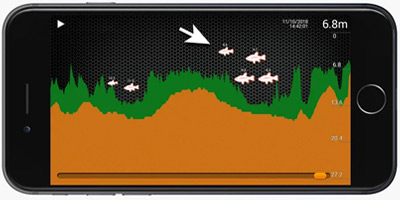 Fish icons show size and depth of the fish.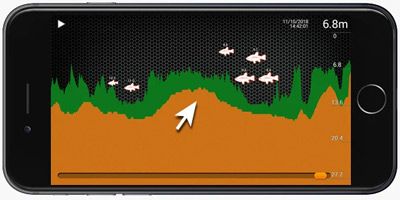 Easy-to-read bottom contour and vegetation.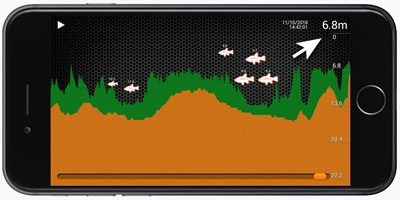 Instant depth reading with self-adjusting scale.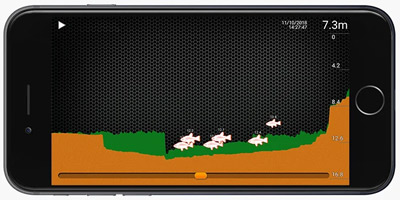 User friendly interface with easy to understand visuals.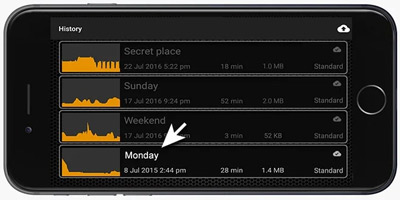 Mark your favourite fishing spots, boat launching places, camping sites, parking spots and other places of interest.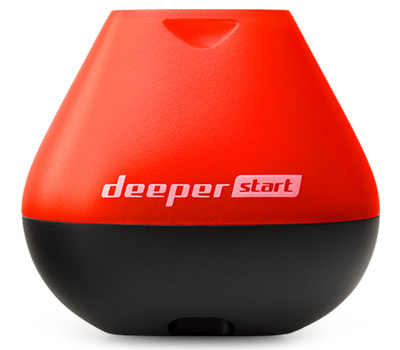 Click here to download the user manual
Customers who bought this item also bought :