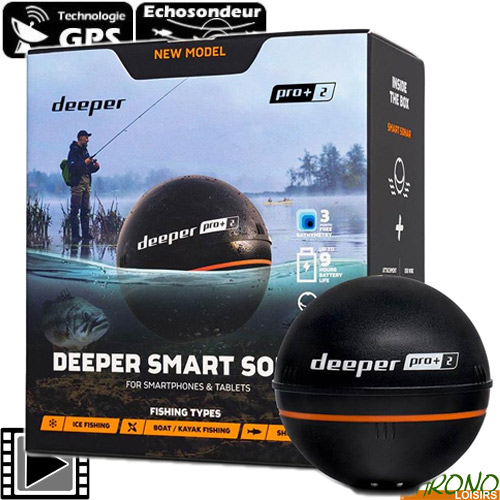 A true revolution in the field of wireless sounders, Deeper has established itself thanks to the technologies it has successfully developed and the precision of its devices. Leading carp specialists are already using it to track specimens and optimize their fishing all over Europe!
Deeper GPS Smart Sonar PRO+ V2


This product is part of the following categories:
Deeper GPS Smart Sonar PRO+ V2
Deeper GPS Smart Sonar PRO+ V2
Why the PRO+ V2?
Take the Deeper PRO+ 2 with you, whatever the season or type of fishing. This lightweight, portable fishing gadget offers exceptional range and depth capability. Get accurate, real-time data on your screen with the Fish Deeper™ app. Plan, record and analyse your fishing trips, and create your own bathymetric maps. Access your data from any device.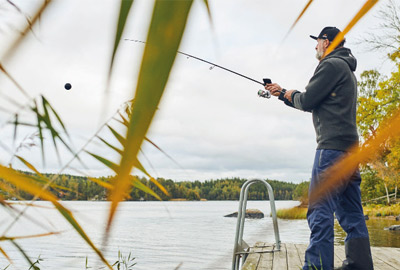 3 beam frequencies for greater accuracy
Cover large areas and locate fish havens faster with the wide-angle beam. Use the medium beam to focus on the hot spot you've located.
Focus on specific features and target species with the narrow-angle beam.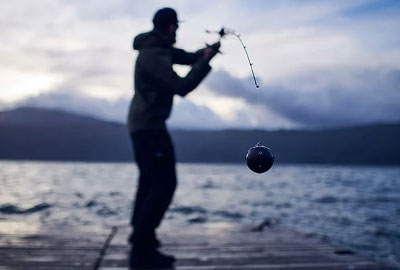 Incredible sounding depth and casting range
Probes up to 100m/330ft accurately. It generates its own Wi-Fi signal (no mobile data required) to connect to your smart device, so you can cast to 100m/330ft and be sure of reliable connectivity.
Excellent target separation
With a target separation of 1cm/0.4" (narrow beam) and 2.4cm/1" (wide and medium beam), you'll be able to easily locate target species and track even the smallest lure when fishing. even the smallest lure when jigging.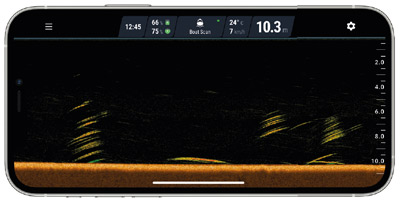 Integrated GPS
Create lake maps from the shore, dock or bank. Simply cast and reel to start mapping a body of water. Your maps are automatically saved in Fish Deeper™ and accessible from any device.
Fish Deeper™ Premium
Explore over 50.000 lakes with Fish Deeper™ Premium. Enjoy 3 months FREE subscription with your PRO+ 2.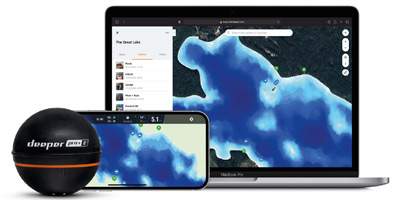 What's new?
The same great product now upgraded and improved.
3 beam frequencies: 47° wide beam (100kHz), 20° medium beam (240kHz) and 7° narrow beam (675kHz). Best for ice fishing and boat fishing.
Longer lasting fast charge battery: Up to 9 hours battery life. Charges to 80% in just 45min and 100% in 75min.
Better fishfinder readings: Sharper, clearer visuals make it easier to identify what you're looking for.
Greater depth coverage: Probe to 100m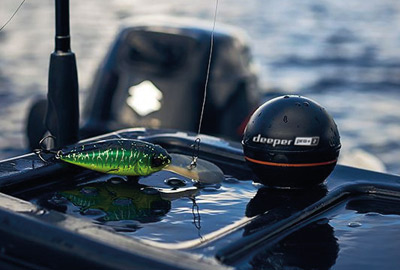 Technical Specifications:
Materials: ABS housing, titanium parts
Sonar type: 3 frequencies
Frequency (cone beam): Narrow 675kHz (cone angle 7°) - Medium 240kHz (cone angle 20°) - Wide 100kHz (cone angle 47°)
Target separation: 1cm (Restricted beam) - 2.4cm (Medium beam) - 2.4cm (Wide angle beam)
Min to max depth: 15cm to 100m
Scanning speed: up to 15/sec
Sonar modes: Standard, Boat, Ice Fishing, Shoreline GPS
Water surface temperature sensor in degrees Celsius / Fahrenheit
Operating temperature: -20°C to 40°C
GNSS (Global Positioning Systems supported): GPS, GLONASS, Galileo, BeiDou, QZSS
Battery life: Up to 9 hours
Charging technology: Fast charging - 80% in 45min - 100% in 75min
Internal battery: Rechargeable Li-Ion 3.7V 950mAh
Power adapter (not included): 110V / 220V input
Micro USB 5V 2A output
Connectivity: Wi-Fi
Stable connection range up to 100m
Colour Black
Dimensions: 65mm diameter - Weight: 90g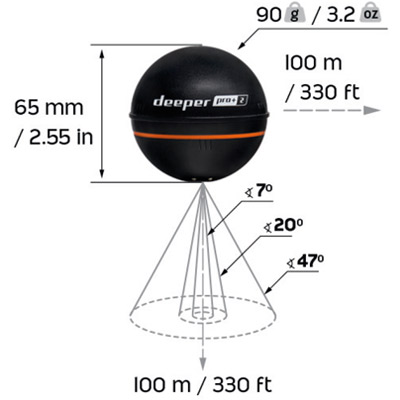 Inside the box:
Deeper Smart Sonar PRO+ 2
USB cable
Neoprene pouch
2x Fixing bolts
Practical guide
Safety regulations
Customers who bought this item also bought :