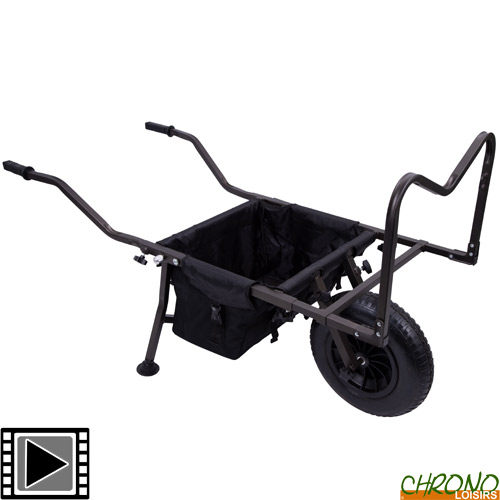 The Cygnet range offers rock-solid reliability and solid performance against costly and extravagant alternatives. Extremely durable, discreet, their black finish highlights the best quality of metals in these products that create the mystery in the world of fishing, from rigorous testing to completion.
Cygnet Sniper Barrow
15
€
00


This product is part of the following categories:
Cygnet Sniper Barrow
Cygnet Sniper Barrow

Robust, compact and super-strong, the Cygnet Sniper Barrow ticks all the boxes for day session and longer session anglers alike. without taking up much room in transit or storage.
It utilises a low centre of gravity for stable transportation and manoeuvrability when carrying large loads of tackle, and the Sniper Barrow has an adjustable load area which can be increased from 74cm to 97cm by extending the front bar. Additional storage is also available thanks to the removable heavy-duty under-barrow bag with an embroidered Cygnet logo.
The barrow itself has been finished in a covert brown and folds down to a super-compact size when removing the handles and pneumatic front wheel, which is ideal for those with limited space.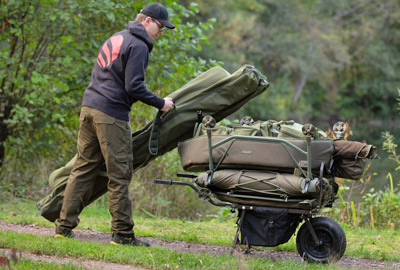 Low center of gravity, for stability and maneuverability
Expandable cargo space for increased capacity
Removable bag under the frame
Solid steel construction
Powdered matt black paint
Feet equipped with anti-mud cups
Removable handles with rubber grips
Quickly removable pneumatic front wheel
Folds flat to take up very little space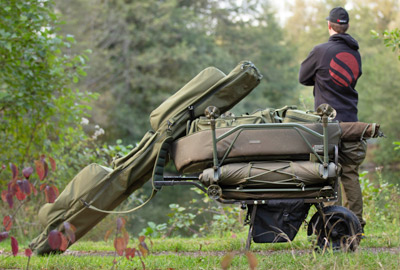 Main technical specifications:
Total weight: 9.4kg
Total length: 121cm-144cm
Width: 64cm
Height: 78cm
Height of handles: 55cm
Wheel diameter: 36.5cm
Storage room:
Length: 74-97cm
Width: 51cm
Height: 44cm
Bag Dimensions:
Top opening: 40cm (L) x 45cm (W)
Base: 24cm (L) x 45cm (W)
Depth: 29cm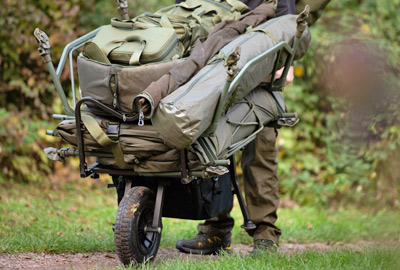 Quickly removable pneumatic front wheel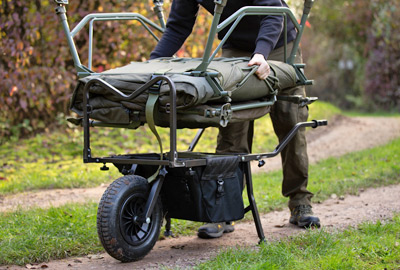 Low center of gravity, for stability and maneuverability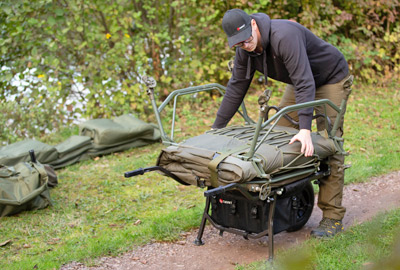 Removable bag under the frame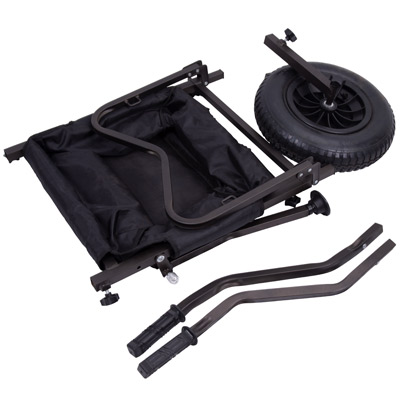 Folds flat to take up very little space

Removable bag under the frame
Customers who bought this item also bought :