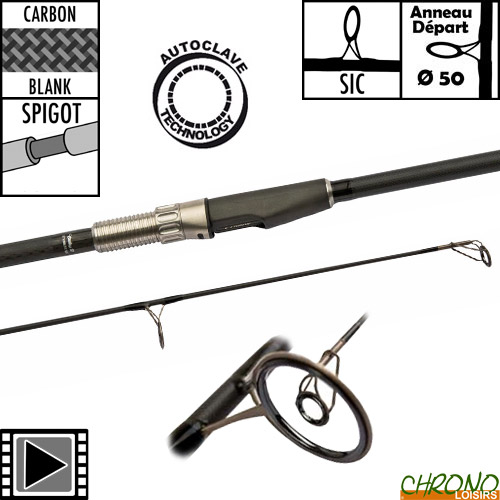 Century lives to push the boundaries of performance. Our rods are manufactured in a state of the art factory based in the UK that is equipped with the most up to date technology and machinery. We are in our fourth decade of investment in research and design purely focused on making the finest tackle.
CENTURY SP 50MM 12' 3.5LBS ROD
150
€
00
CENTURY SP 50MM 12' 3.5LBS ROD
Century SP 50mm 12' 3.5lbs Rod
The Century SP design has progressively evolved through casting World Record distances to successfully handling World Record fish: we have now taken this range a stage further with the introduction of several improvements that deliver considerable benefits to the owner.
Over the past decade there have been several technical advances in composite fibre and resin matrix technology and the best of these have been incorporated into the SP.
The carbon patterns are cut using a CAD CAM machine that holds extremely tight tolerances and this ensures the action and T/C is faithfully reproduced from rod to rod.
Additionally SP's are subject to our Autoclave Technology curing process which significantly reduces test curve decay.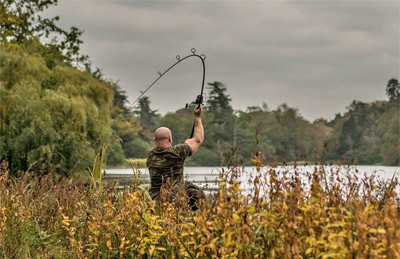 New to the latest generation of SP's is Century's Anti Twist Technology – ATT – which involves winding very fine carbon fibre prepreg around the internal circumference of the blank which radically assists ring alignment during the cast.
We have used this technology to generate the longest casts ever made with a rod at International tournaments.
Century – through its sister company Komprex and close working relationship with carbon fibre and UK prepreg suppliers – has access to cutting edge materials technology that can be readily transferred to our ranges.
The SP has benefited from advances in low density resins that bind the carbon fibre together and most importantly carry the load between the fibres. We optimise this level of resin matrix both at the impregnation stage and during the autoclave cure process.
Low resin contents are great for poles where the loading is small but for highly dynamic long range rods – very low resin contents can mean reduced performance. If there is insufficient resin – the load between the fibres cannot be adequately carried.
We have proven this fact with the longest casts ever made with a rod.
The balance and diameter of the SP is improved and with Century's low scratch PTFE/Silicone finish – the look is sensational. The Century SP is fitted with the BB20 (Black version of the previous SB20), part Black Aluminium part Fuji DNPS reel seat.
he blank features woven carbon from butt upto the first ring on the tip section. The surface finish is matt and sealed with PTFE/Silicone. All rods are supplied with size 50 ringing configurations.
High tensile solid carbon spigot joint. S/U specification for longer casts without shock leader where there is a venue ban.
Informations techniques

Longueur

Brins

Puissance

Anneaux

12' (360cm)

2

3-5oz

Sic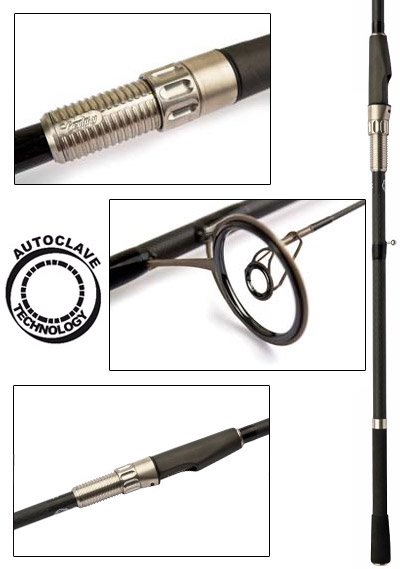 Customers who bought this item also bought :