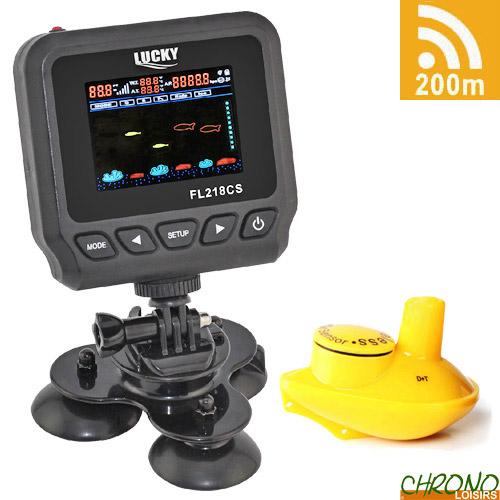 The Ccarp brand has been designed to offer an alternative solution to Carp anglers. It offers a range that meets 100% the needs of modern Carpists. The development of the range has been developed and finalized by specialist Carp anglers to guarantee users a response to their expectations.
CCarp Lucky FL218CS Color Wireless Fishfinder
37
€
00
CCarp Lucky FL218CS Color Wireless Fishfinder
Ccarp Lucky FL218CS Color Wireless Fishfinder
This extraordinary fishfinder is specially designed for amateur and professional fishermen, to locate fish and measure the depth of your favorite spots.
It can be used in both lakes and rivers and in salt water, and uses innovative technology. This portable fishfinder is the perfect tool to bring you more bites and fish!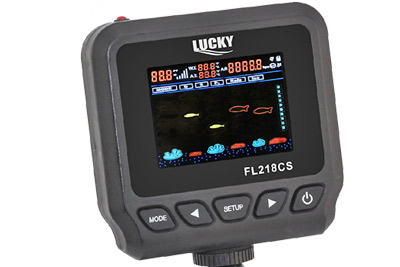 Simply attach the probe to your mainline, cast on the spot as you would with your rig, turn on the fishfinder screen and you are ready to fish!
The system uses wireless technology based on sound waves to locate and define the structures, contours and composition of the bottoms, as the depth directly below the probe.
The probe sends a sound wave and determines the depth by measuring the time between the emission of the wave and its reflection on an object or on the bottom. The echo sounder uses the reflected signal to interpret the location, size, and composition of the object and the ground.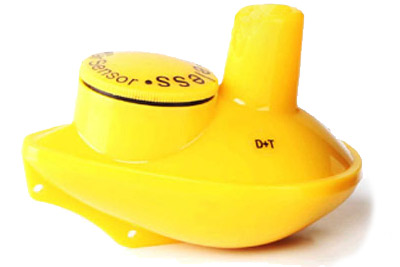 Technical features :
2.8'' LCD color screen
Wireless probe
Wireless range : 200m
Adjustable depth units : meters / feet (m / ft)
Maximum depth : 45m - 147ft
Probe cover : 90° in 125Khz
Waterproofing : Level 4
Indicates : Depth, water T°, ​​air T°, atmospheric pressure, location and size of fish,
grass & rocks on the bottom
Adjustable sensitivity
Fish alarm
Storing parameters when the sonar is off
Operating temperature : -10°C to +50°C (14°F to 122°F)
Triple suction foot
Adjustable screen
Screen power supply : 4 AAA 1.5V alkaline batteries (not included)
Probe power supply : 1 CR2032 3V lithium battery (included)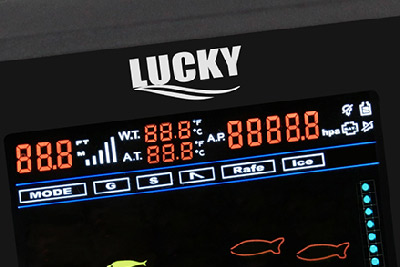 Easy reading

Easy use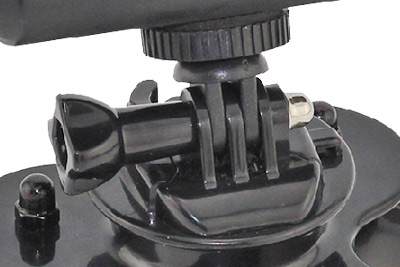 Adjustable screen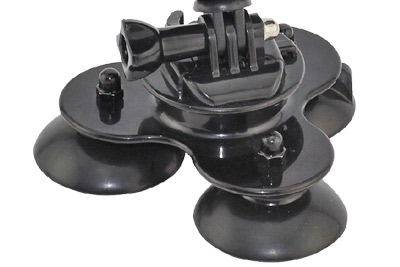 Three cupping foot for an ideal hold

Screen power supply : 4 AAA 1.5V alkaline batteries (not supplied)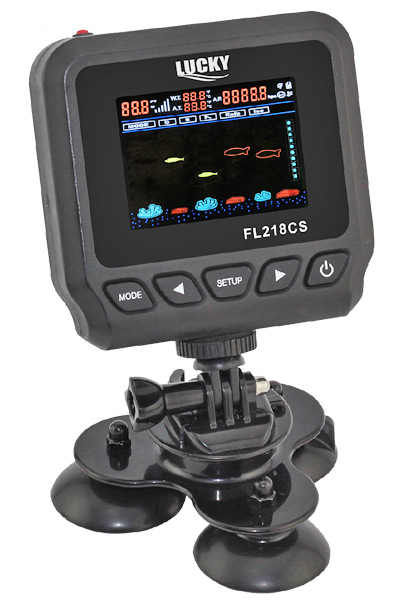 Click here to download the user manual
Customers who bought this item also bought :