The Ccarp brand has been designed to offer an alternative solution to Carp anglers. It offers a range that meets 100% the needs of modern Carpists. The development of the range has been developed and finalized by specialist Carp anglers to guarantee users a response to their expectations.
Ccarp Baiting Spoon S
2
€
50
Ccarp Baiting Spoon S
Ccarp Baiting Spoon S
In order not to "get your hands full", this baiting spoon is ideal for dispersing seeds or pellets on your priming area.
Its reinforced handle is equipped with a thread and an ergonomic handle to ensure a good grip. To allow the flow of any juice (for seeds for example), the ladle is micro perforated.
It is also very convenient to fill the tank of your baitboat.
Dimensions : 14cm x 9cm (louche) - 16cm (manche)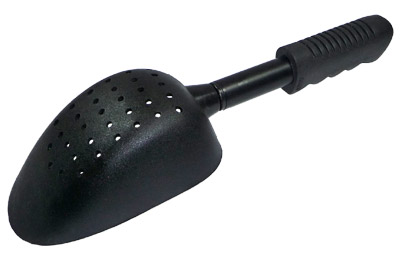 Customers who bought this item also bought :