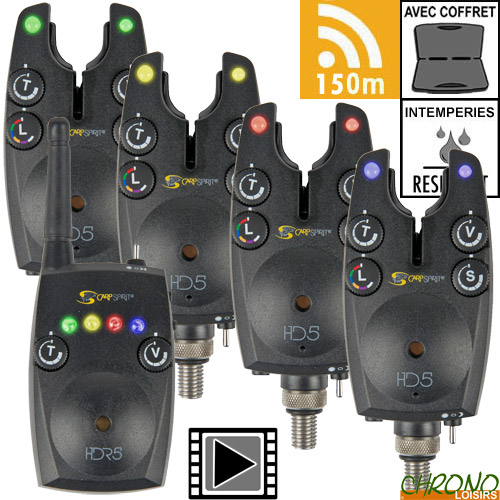 Carp Spirit propose operational and durable carp products. Meet the complete range of braids, luggage, bed and level chairs, shelters and bite indicators.
Carp Spirit Set of 4 HD5 + Receiver HDR5
90
€
00
Carp Spirit Set of 4 HD5 + Receiver HDR5
Carp Spirit Set of 4 HD5 + Receiver HDR5
The Carp Spirit HDR5 / HD5 is the culmination of more than 2 years of design, development and testing by Team Carp Spirit.
Designed completely from 0 using the CAD (Computer Aided Design) process, this series of detectors covers all the needs of the carp angler.
It is made entirely of high quality components and is designed to last and be used for years without problems.
In this range you will find products with innovative design and features such as dual tone, multi-colored LED and many other innovations from Carp Spirit.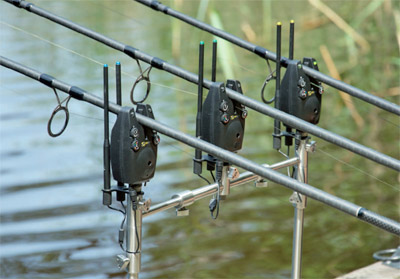 Ultra-bright LEDS.
Adjustable multicolour LEDS in 6 different cool colours of your choice (Red, Green, UV-Blue, Yellow Purple and White)
Extremely compact design in ergonomically combined materials.
Remote range self-testing whereby you can make 100% sure the alarms and receiver are in remote range.
Micro adjustable sensitivity.
Adjustable volume and tone.
Night light function using a special long life diode that requires very little power.
20 seconds afterglow period on both the alarm and the receiver.
Power out socket for illuminated hangers or bouncers.
Battery low warning on both the indicators and the receiver.
Memory function on both the indicators and the receiver that memorizes all setting when switched off.
Manual on/off switch.
Range 100-150m in a non-disturbed area.
Rolling code function that makes sure that your bite alarm does not interfere with other user.
Tone off vibration function in receiver.
Connection ring on receiver to secure it.
All weather construction.
Body made of high impact ABS material and the special reinforced screw part is manufactured out of stainless steel.
Non-slop rod support for precise indication.
Extra-long thread to accommodate bobbins and snag ears.
Both the bite alarm and the receiver operates on a 9V battery (not supplied)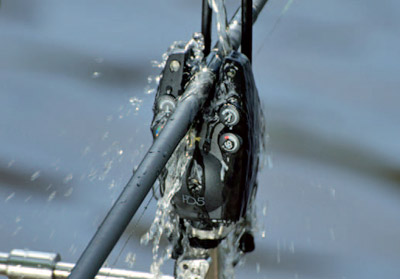 The detectors are designed to withstand the weather.
Rigid protective shell supplied with each detector.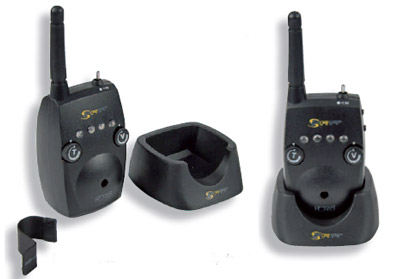 HDR5 receiver with its table stand and belt clip.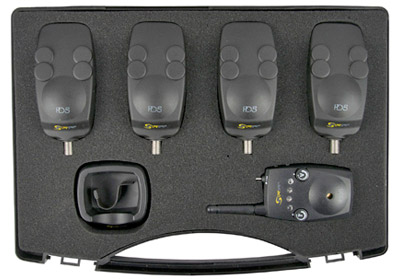 Delivered in a shock protection box.
Customers who bought this item also bought :