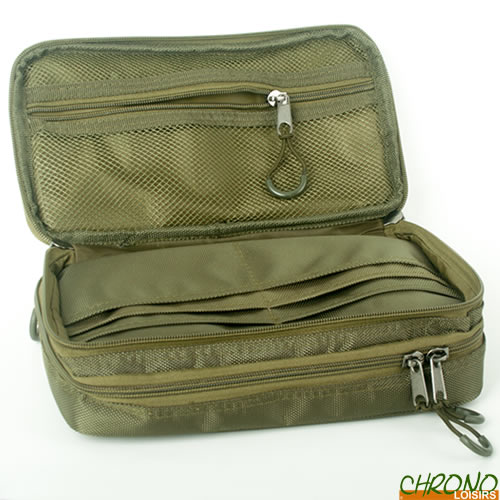 Inspired by current trends and the needs of modern carp anglers, Carp Design is a rising brand which aims to bring a new vision of carp fishing tackle.
Carp Design Green Line Rigging Kit
11
€
50
Carp Design Green Line Rigging Kit
Carp Design sets the bar very high with this new luggage range! Made in a 1680D canvas (which greatly outclasses the products offered by the competition), the Green Line range is designed to give you increased strength to allow you to face serenely the most extreme conditions and the test of time. Special care has been taken in this range to make it as practical and robust as possible to meet the expectations of today's carp anglers.
Carp Design Green Line Rigging Kit
For carp anglers who do not want to bother with a big accessory box or simply for those who want to optimize the clutter of their equipment, we have developed this accessory kit consisting of two compartments.
The upper compartment is equipped with a mesh pocket and 6 pockets designed to store the pockets of your favorite accessories (hooks, swivels, beads, lead clips, etc.).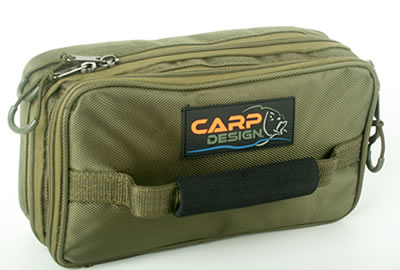 The lower compartment also has a mesh pocket but has a part designed to receive your leads and feeders. The leads compartment has two dividers with foldable Velcro fastener to allow you to separate your accessories or weights (depending on the shape or grammage, for example).
Thanks to its compact dimensions, this kit will be the ally of "Stalking" or fast angling lovers who prefer to fish light.
Made of 1680D Polyester
Double compartment
6 internal pockets + 2 mesh pockets
Thick padding
Over-sized zippers
Rigid carrying handle with EVA foam
Separator with folding Velcro fastener
Ergonomic and robust zipper tabs
Reinforced seams
Rubberized Carp Design Logo
Dimensions : 28cm x 16cm x 8cm - 28cm x 16cm x 3cm (Upper compartment) - 28cm x 16cm x 5cm (lower compartment)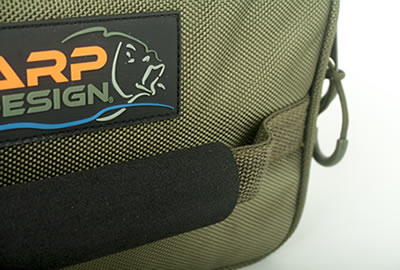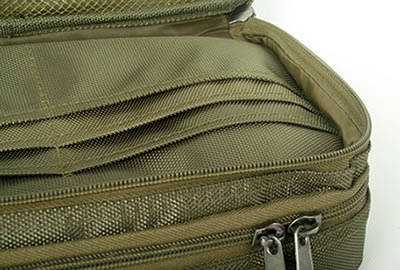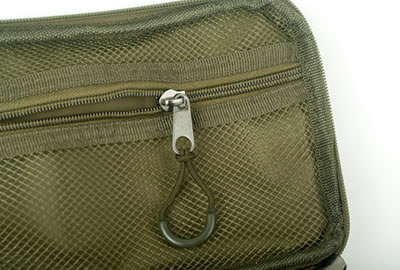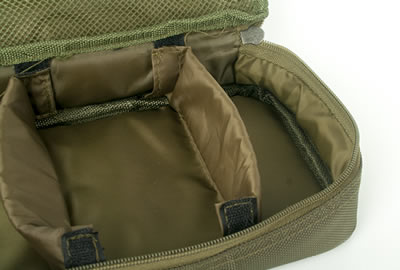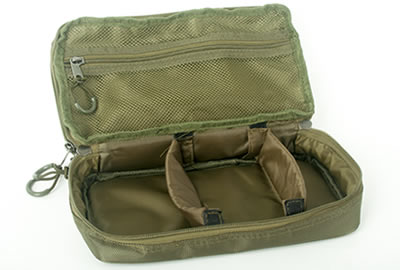 Customers who bought this item also bought :