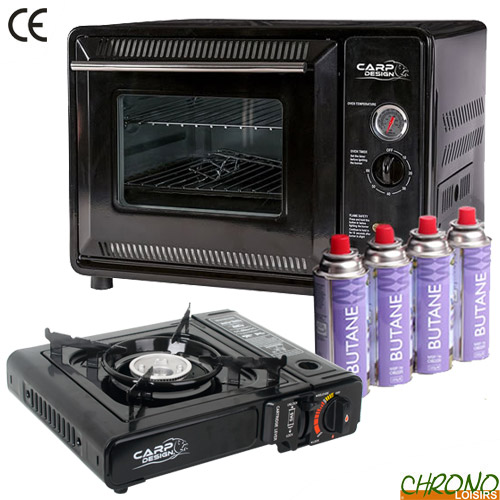 Inspired by current trends and the needs of modern carp anglers, Carp Design is a rising brand which aims to bring a new vision of carp fishing tackle.
Carp Design Camplux Portable Butane Gas Oven + Stove + 4 Gaz
86
€
29
Carp Design Camplux Portable Butane Gas Oven + Stove + 4 Gaz
Pack Carp Design Camplux Portable Butane Gas Oven + Stove + 4 Gaz
Carp Design Camplux Portable Butane Gas Oven
Here is a product for good food lovers and who have not finish talking about it !
Carp Design is proud to offer you the first portable gas fishing oven. Just like the stoves and heaters of the Carp Design range, it works with standard gaz cartridges.
Light and compact, this patented product will allow you to vary your diet at the edge of the water to allow you to enjoy dishes that you would never have eaten at the water's edge in normal times (pizzas, puffs, roast chickens, etc ...).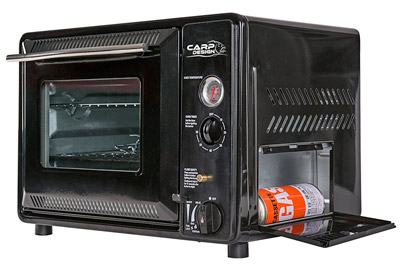 Like a traditional oven, it is equipped with a thermometer, a 60-minute timer and a temperature control knob.
Offering a useful volume of 30 liters, it is equipped with two grilles and a recovery tank for easy maintenance. For easy lighting, it is equipped with a Piezo-electric.
Its consumption is 75g / h which gives it an average automonia of 180 minutes with a new gas cartridge and its maximum temperature can go up to 280 ° C.
In order to monitor the cooking of your food, the door is equipped with tempered glass and the mini oven is equipped with an automatic safety system.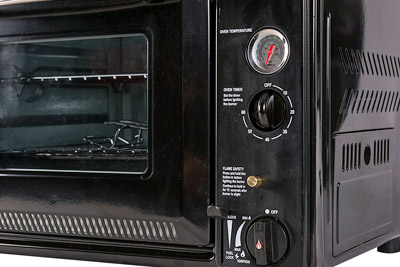 Standard clip-in butane cartridge oven, Unique conception, Exclusive patent of invention
Light weight and compact
Matchless ignition
Flame failure protection safety device, Over pressure shut off device, Wrong cartridge installation protection device
Oven capacity : 30 Liter, Rated 1.0 Kw (3500BTU heating control technology), Gas consumption:75g/h, Approx working 180 mins with a 220g gas cartridge.
Tempered glass oven door
Built-in heat gauge, Monitoring inside temperature freely, 280℃ temperature limiting device, it will shut off the oven automatically when over the limit temperature
60mins timer setting, easy to control working time
Idea for family party, camping and many outdoor activities
Gas cartridge Not included
Dimensions : 47cm x 32.5cm x 32.5cm - Weight : 9.6kg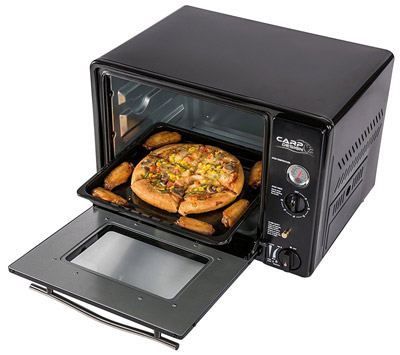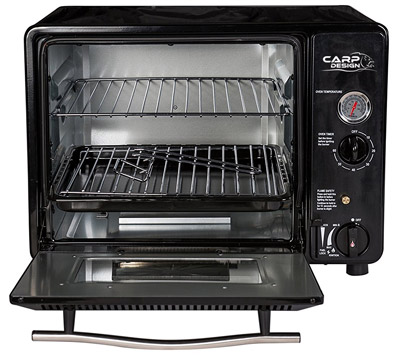 Click here to download the user manual
Carp Design Portable Stove
Practical and compact, the Carp Design portable stove will allow you to cook good dishes at the water's edge, at the campsite or simply at a family meal in the garden.
Easy to use and very stable, it will allow you to use various sizes of pots or pans. Like the heating and the mini oven Carp Design, it works using standard gaz cartridges.
A safe bet that will easily find its place in your fishing stuff.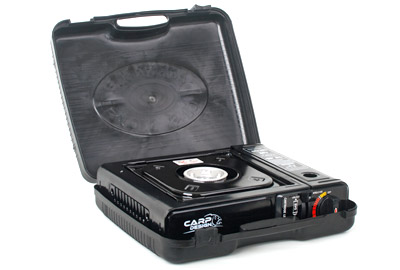 Edge to prevent overflow
Pan stand
Ignition by Piezo-electric
Gas cartridge lock button
Burner cap (flame holding)
Ignition and control button
CE Standards
Dimensions : 33cm x 28cm x 9cm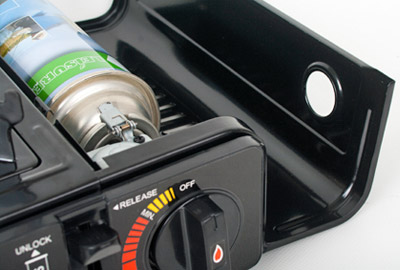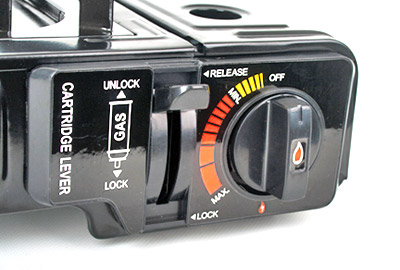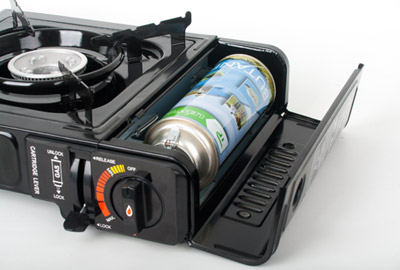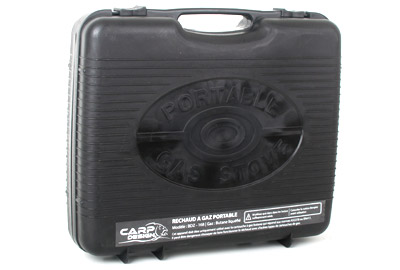 220gr Butane Gaz Cartridges (x4)
Set of 4 gas cartridges for portable stoves and heaters.
The cartridges are compatible with many heaters and stoves market.
Capacity of 220gr per bottle.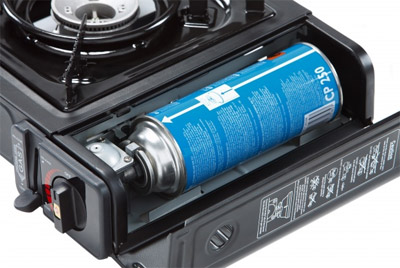 Compatible with most of the stoves on the market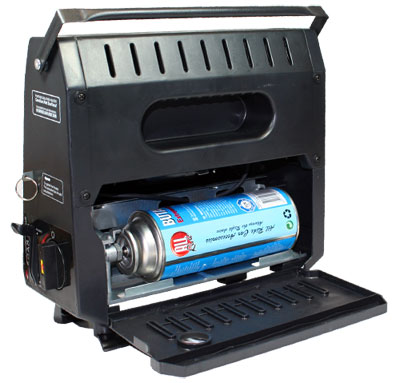 Compatible many heaters on the market
| Quantity | Ref | Name | + |
| --- | --- | --- | --- |
| 1 x | 221526 | Mini Four à Gaz Carp Design Camplux Portable | |
| 1 x | 221023 | Réchaud Carp Design Portable | |
| 1 x | 221022 | Cartouches de Gaz Butane 220gr (par 4) | |
Customers who bought this item also bought :