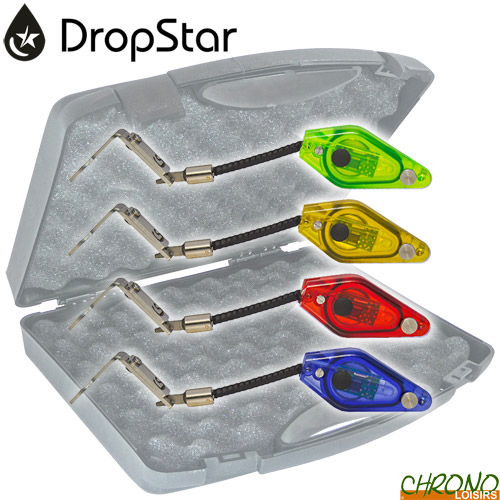 Carpsounder detectors work even after several days of immersion under water... 100% waterproof. They are particularly appreciated by all those who fish a lot, whatever the climatic conditions. Their technology today reaches the peak in reliability and longevity. Carpsounder products are legendary products.
CAPRSOUNDER DROPSTAR DR-LX2 COLOUR ILLUMINATED HANGER (SET OF 4)
32
€
50
CAPRSOUNDER DROPSTAR DR-LX2 COLOUR ILLUMINATED HANGER (SET OF 4)
Carpsounder Dropstar DR-LX2 Colour Illuminated Hanger (Set of 4)
The new Dropstar DR-LX2 Mini hanger offers unrivaled efficiency and ease of use. Many innovative and exclusive details have been patented.
The ingenious and fast connection system between the mounting plate and the hanger is characterized by the total absence of plastic, other fragile parts and wiring.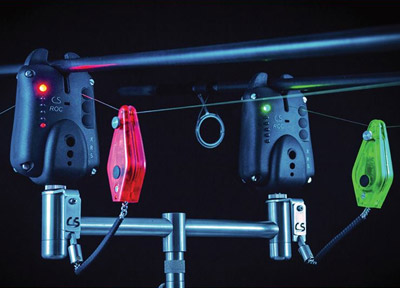 The mounting plate is ultra-compact and can stay on buzzerbars or banksticks (stainless steel laser cut). The fixing on the banner is made by two stainless steel balls incorporated in the visual box and thus protected against any accident. The tension is adjustable by hand by a small knob.
A management by a small press button allows to light an incorporated diode in 5 different luminosities (according to the darkness and the distance between you and the hanger).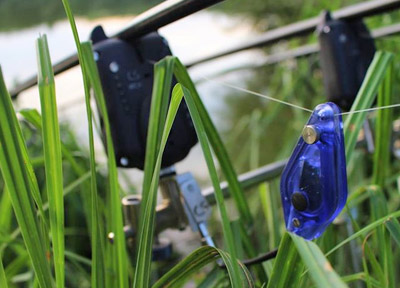 This is a permanent position ignition, particularly useful in night fishing action. The battery life is about 1 year in regular use on the second position. The LED automatically turns off after 12 hours (battery saving if forgotten).
Comes in a shockproof case, the set is composed of green, yellow, red and blue colors.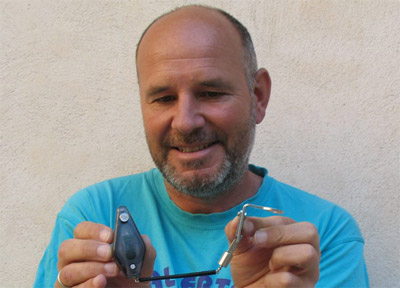 Exemplary sensitivity
Semi-articulated head
Adjustable brightness
Autonomous supply
Supplied with a battery (CR2032)
Sheathed chain little sensitive to lateral wind
Exclusive technology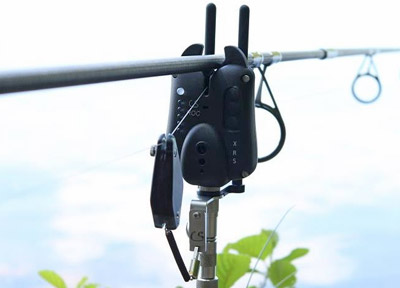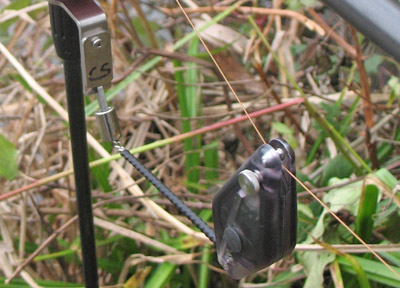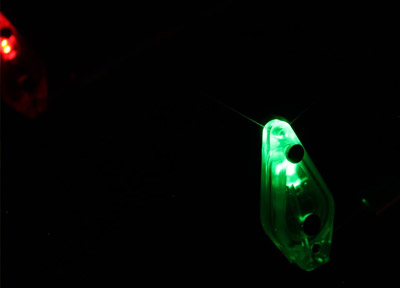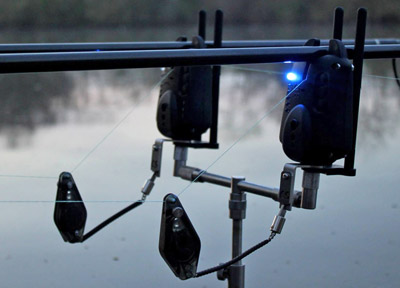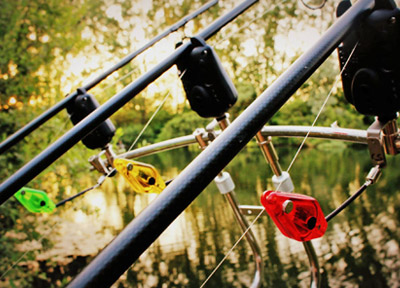 | Quantity | Ref | Name | + |
| --- | --- | --- | --- |
| 1 x | 210024 | COFFRET DE RANGEMENT ANTICHOC PM | |
| 1 x | 204538 | Hanger Carpsounder Lumineux Dropstar DR-LX2 Mini | |
| 1 x | 204539 | Hanger Carpsounder Lumineux Dropstar DR-LX2 Mini | |
| 1 x | 204540 | Hanger Carpsounder Lumineux Dropstar DR-LX2 Mini | |
| 1 x | 204541 | Hanger Carpsounder Lumineux Dropstar DR-LX2 Mini | |
Customers who bought this item also bought :