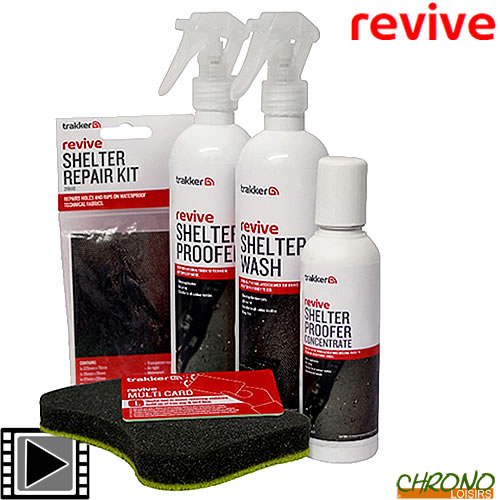 The goal of Trakker is simple: to offer a range of innovative products in design, elegant and robust. The products are designed with the best materials to offer you maximum life. You will surely find cheaper in other brands but lower qualities. Trakker means high-end products that will satisfy the most demanding of you.
Trakker Revive Shelter Care Kit
Trakker Revive Shelter Care Kit
These eco-friendly and easy-to-use products have been carefully designed to clean, repair and revive your fishing equipment. Increase the life of your fishing equipment with Trakker Revive products.
Trakker Revive Shelter Care Kit
A complete care package, with all the products you need to successfully clean, waterproof and repair your shelter. This kit contains sufficient washing and proofing material for a 300 size shelter.
The Care Kit contains:
Revive Shelter Wash 330 ml Spray Nozzle
Revive Shelter Proofer 330 ml Spray Nozzle
Revive Proofer Concentrate 150 ml
Revive Shelter Card
Revive Shelter Repair Tape
Revive Shelter Sponge
Nb: The kit contains enough product to maintain a 300 cm shelter.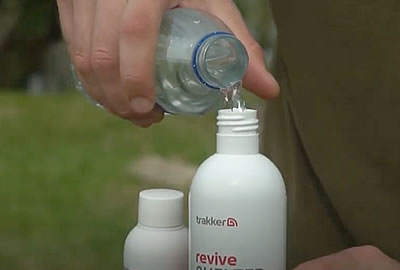 Mix contents with water
Revive products. What are the benefits for our customers?
Maintains the performance and quality of your brand's devices
Revive products are designed and optimized for our specific market and for the demands of our customers
All chemicals used are controlled and can be used safely
All products can be used safely in fishing activities
They can be used on our competitors' biwys, sleeping equipment and luggage
Tested and approved
Increases the performance of your equipment
Increases the longevity of your equipment
It will save you money
More environmentally friendly (reduces waste)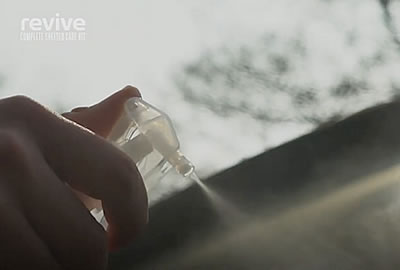 Revive Shelter Proofer Spray Nozzle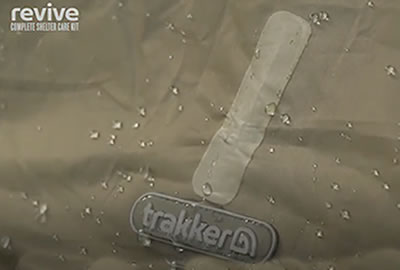 Revive Shelter Repair Tape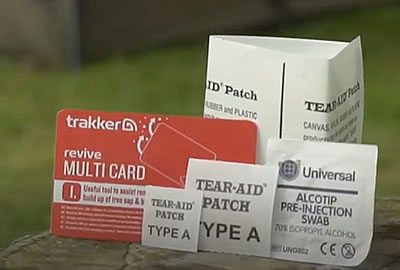 Revive Shelter Card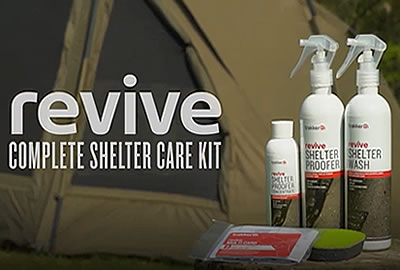 Complete shelter repair kit
Customers who bought this item also bought :