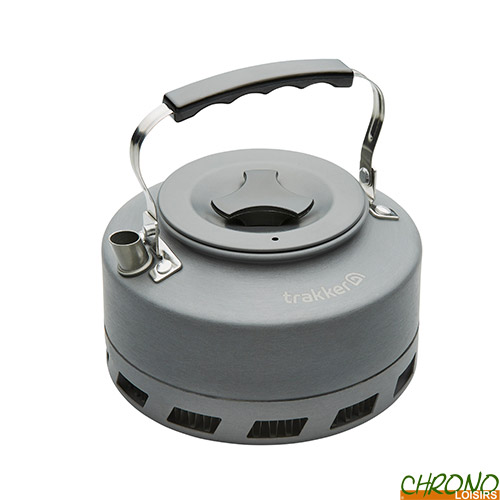 The goal of Trakker is simple: to offer a range of innovative products in design, elegant and robust. The products are designed with the best materials to offer you maximum life. You will surely find cheaper in other brands but lower qualities. Trakker means high-end products that will satisfy the most demanding of you.
Trakker Armolife V2 Power Kettle
3
€
00
Trakker Armolife V2 Power Kettle
Trakker Armolife V2 Power Kettle
The lightweight and compact Armolife Power Kettle has been designed to be 33% more efficient than a standard kettle.
With added efficiency not only does it come to boil quicker, but also saves you gas in the long-run.
It has a 1.1ltr capacity and a heat-resistant folding handle, keeping it compact and thanks to its aluminium construction, it is lightweight too at 254g.
Ideal for making multiple hot drinks
Easy to clean anodised coating
Folding handle
Material : Aluminium
Dimensions : 15.1cm x 9cm = 1.1ltr capacity
Weight : 254g
Customers who bought this item also bought :