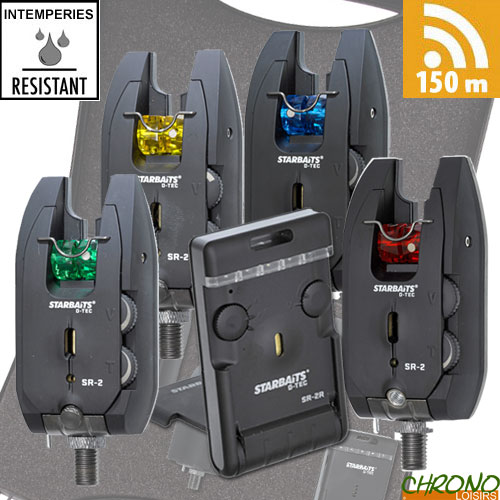 The development of new products still remains the spearhead of Starbaits, as required by its leadership position. Thanks to this "uncompromising" innovation in terms of labor and time, Starbaits products take the best podium places and pass the most demanding carpist tests all over Europe.
Starbaits D TEC E 4 Bite Alarms + Receiver Set
135
€
00
Starbaits D TEC E 4 Bite Alarms + Receiver Set
Combining performance and reliability, the new D TEC range will bring you everything you can look for in new generation detectors. Tested in the worst conditions, this new range is the culmination of many years of work where no detail has been ruled out to bring you the best.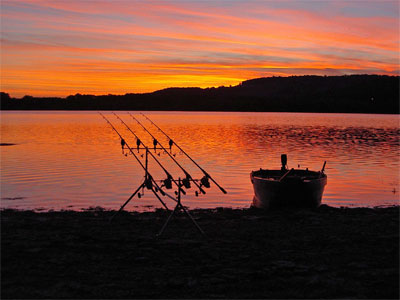 Starbaits D TEC E 4 Bite Alarms + Receiver Set
Combining a superb design with a strong practical sense, the new range of detectors "D TEC" has been equipped with a metal part gathering the whole of the rear part with the thread! In one piece, it will give you a solid all-rounder even in the most extreme conditions, when fishing in obstacles "tight brake".
Equipped with digital electronics protected by a high quality hull, these detectors have been designed for simple and effective use in all conditions. They are packed with technology and offer increased reliability to users.
Among them, a button on / off (three positions) associating ignition and choice of the sensitivity, two wheels of volume & tone controls easy to use, the presence of a removable roulette protection allowing not to damage it by a ring lug (especially during a violent departure when the detector is used as a stop).
Extremely bright, their wheels are equipped with ultra-visible LEDs, even in the brightest periods of the day. The various possible tones as well as the sound setting gives this detector a real pleasure of use, including when you wish to fish discreetly with the sound of the detectors cut and a retransmission of the key on the receiver in the form of vibration , his or even both at once.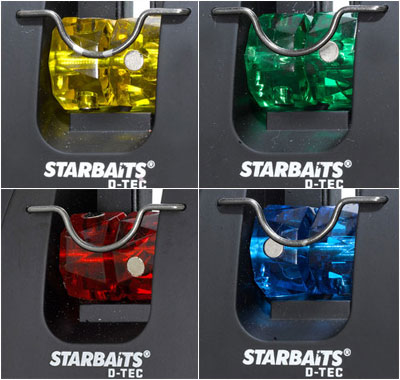 The D TEC detectors have an integrated transmitter that will allow you, once connected with your receiver, to easily cover all the situations encountered, including through thick vegetation! We have also integrated on the face of the detectors a screw thread so that you can integrate a swinger and a 2.5mm jack for lighting accessories.
The D TEC detector range can be protected during transport thanks to a protective rubber cover to keep your detectors in optimal conditions! The presence of a security guaranteeing the deactivated position of your detector during transport or storage will be a precious help. Especially for stunned people who sometimes forget to turn off their detectors!
D TEC E bite alarms features:
Quality design
Hull of the detector "Soft Touch"
LED color: green, yellow, red and blue
Metal plate connecting the back to the screw
No ultra strong connection screw
Adjustable volume from 0 to 10
Flexible tone
On / off button three positions
Sensitivity adjustment
2.5mm jack
No screw on detector face for hanger or swinger
Indicator light by LED wheel
Flashing light that tells you that energy is low
Roulette protection
Anti-slip part for holding rods
100% waterproof seal
Rubber protective cover with automatic standby delivered with the detector
LR03 AAA 1.5V batteries (not included).
Regarding the central, similar to a mobile phone, the D TEC R has a latest generation electronics that is protected by a high quality shell so that it is effective regardless of the conditions encountered. Its extremely reliable and precise reception-transmission system will allow you to easily cover all situations by sending you the slightest detected touch in the snapshot.
With a safe reception at 150m including through intense vegetation, the Starbaits D TEC R is packed with "hi-tech" technologies that make it stand out from other power plants on the market.
Among them, an ultra robust valve that will hide the adjustment system and will also serve as a base on which your power station on the biwy table, an ultra-powerful sound and LED detection system, a sound transmitter extremely powerful, a volume control wheel, a wheel of retransmission key in 3 options (sound, sound + vibrator and vibrator).
Modern design
Compact and ultra reliable
High quality shell "Soft Touch"
100% waterproof seal
Ultra powerful LEDs
Progressive volume adjustment by thumbwheel
3 retransmissions options (sound, sound + vibrator and vibrator)
Ultra-precise reception-transmission system
Reception between 150 and 200m (safe at 150m)
Adjustment protection valve and serving as a base
LR03 AAA 1.5V batteries (not included).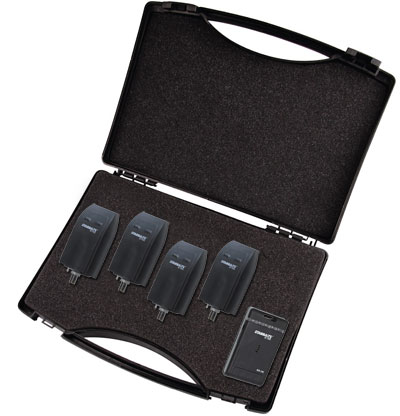 4 bite alarms + receiver set.
Customers who bought this item also bought :