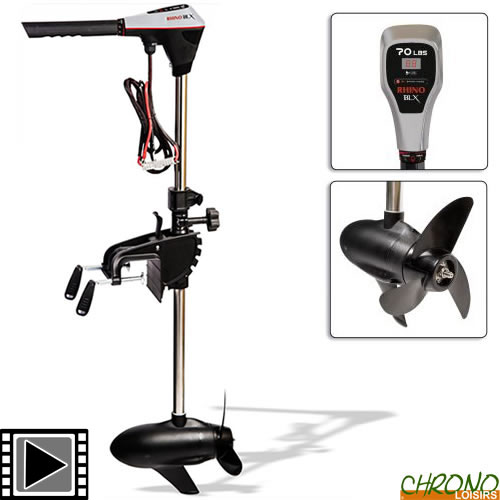 Rate: 4 - 3 votes
See reviews
The concept of Rhino products is based primarily on their exceptional strength. When the material has to be used in extreme conditions, the Rhino range is a must.
Rhino BLX 70 12V 70lbs Electric Motor
150
€
00


This product is part of the following categories:
Rhino BLX 70 12V 70lbs Electric Motor
Rhino BLX 70 12V 70lbs Electric Motor
Powerful electric outboard motor with 70lb of thrust at 12V voltage, which corresponds to around 1500W (2 hop). Maintenance free design, since no graphite brushes are used as collectors.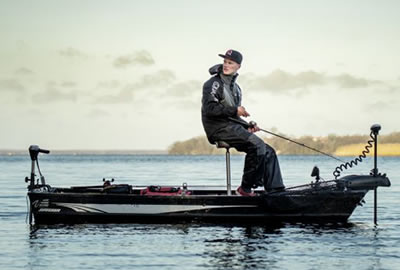 The so called S mode (activated via the Sport Mode button) brings the motor to maximum performance directly, however, it is also possible to use the Vario Speed feature to adjust the speed continuously in forward or reverse. When the motor is running, the display shows the battery condition. The motor also features a USB connector for charging phones or lamps.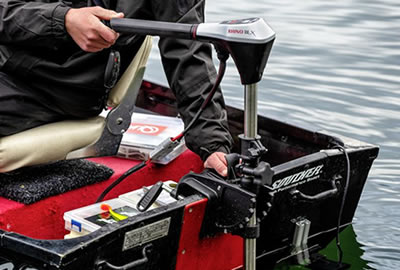 The tiller is extractable and its shaft is made of stainless steel. It folds up by means of a lever. Both the propeller depth in the wtaer and the steering pressure are continuously adjustable. An essential piece of equipment for demanding boat anglers.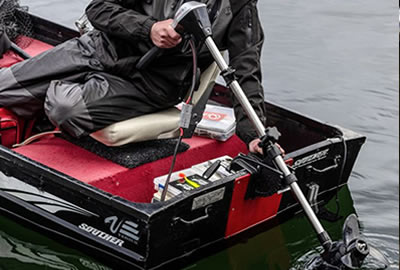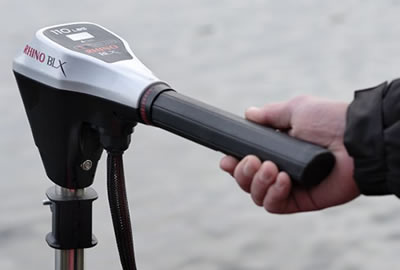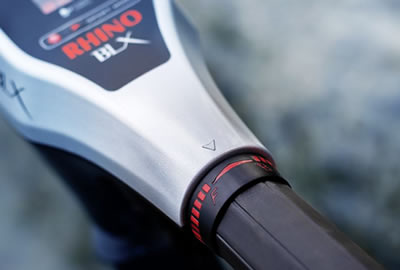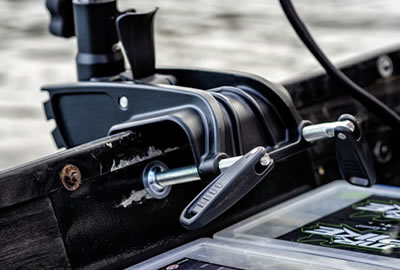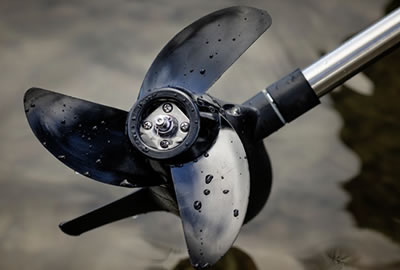 Customers who bought this item also bought :
Customer reviews
No review at the moment
Write a review for that product